On Friday we slept in a little and took advantage of our Marriott hotel! We boarded the bus at 10am and ate bagels and cream cheese from a local bakery as well as yogurt, clementines, and grapes. We drove to Milwaukee for an Evensong service at St. Mark's Episcopal Church, and stopped at Bradford Beach along the way to dip our toes into Lake Michigan.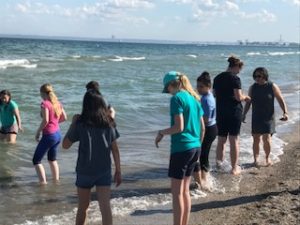 It was a sunny day for a trip to beach, but the water was extremely cold; there was not a single person in the water when we arrived. We walked along the shore collecting shells and smooth sea glass and then took part in a massive volleyball game (Flannery helped some of our less experienced players perfect their serving technique). Clayton and Anthony tossed the football while others took turns seeing how long they could stand in the cold water!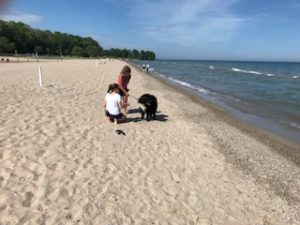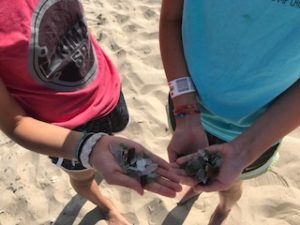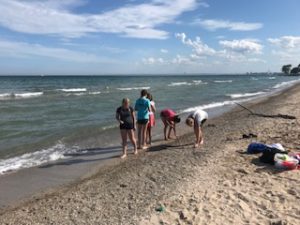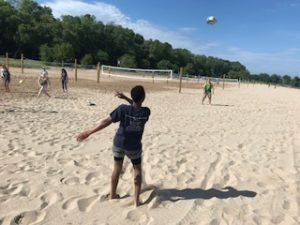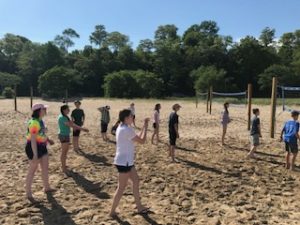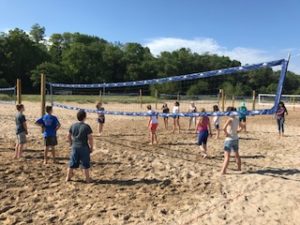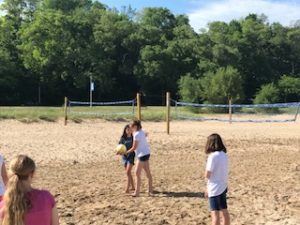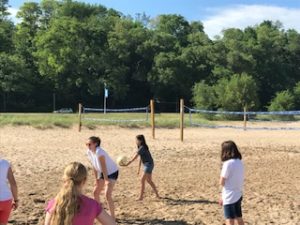 The choir discovered that Dr. Doerries did not bring a single short-sleeve shirt, so they bought him one! Do you like it?!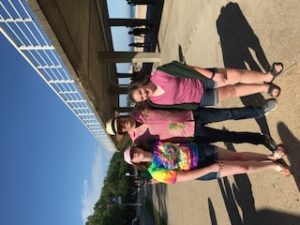 After an hour at the beach we brushed as much sand off as possible and headed to St. Mark's for dinner. Thanks to generous parishioners, we had a delightful meal of taco salad, salad, and fruit. The church had a bright acoustic and the choir sounded beautiful in the warm-up. As the congregation filled the church, we became excited to sing and worship with them. Maria served as cantor for this service and did a beautiful job leading us all.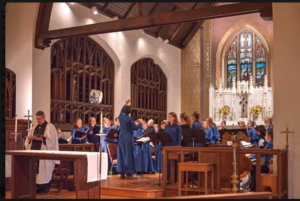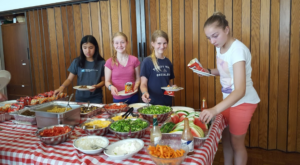 After the service, the church held a reception for us before we headed to our hotel. Our first event on Saturday was not until our concert at 1pm, so we slept in and took advantage of the hotel's late breakfast. We departed for the National Shrine around 11am and began a short warm-up. The sanctuary of the Shrine was a bright and warm acoustic. We sang everything from memory and several pieces we sang in the round surrounding the altar.
After our concert, we walked to the Lincoln Park Zoo for a late lunch. We had just enough time to visit the lion, seal, and rhino exhibits before heading back to the Shrine for Mass.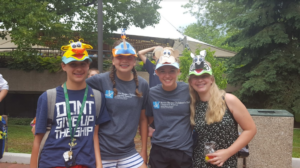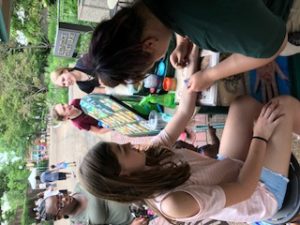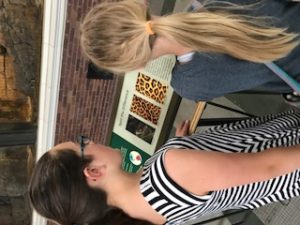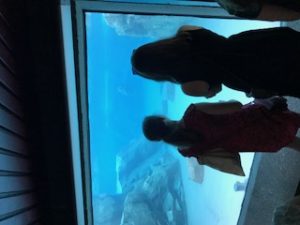 At Saturday's Mass we celebrated the Solemnity of Corpus Christi. Our music was a perfect fit and included Panis Angelicus and Ave Verum Corpus (Elgar). There was a ton of incense! After Mass we walked to an Irish restaurant and had salad, shepherd pie, fish, and more for dinner. Then we said goodbye to a few singers' whose parents met them in Chicago, boarded the bus, and left for South bend. We sang all the songs from our tour as well as some from the past few years, and our new setting of the NDCC Covenant by Victoria Fraser. We also had a few parting words for each other and promised to see each other in the fall.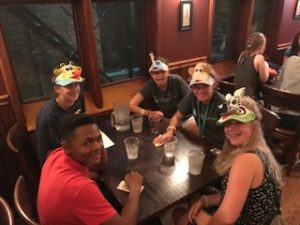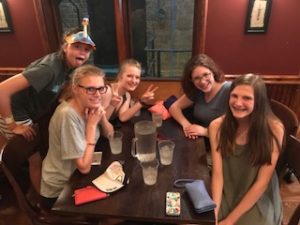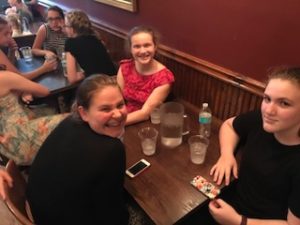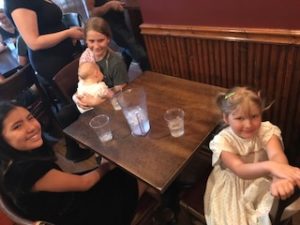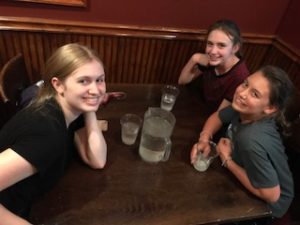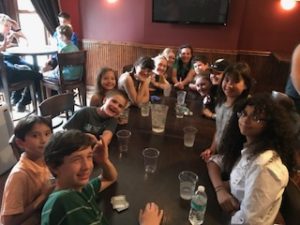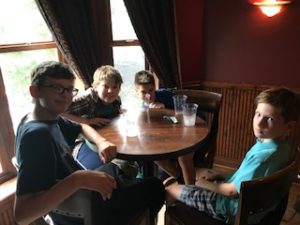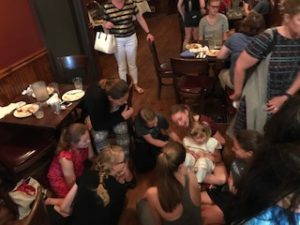 When we arrived in South Bend, our families were waiting for us at the steps of Sunnyside Presbyterian Church with open arms to welcome us home. We were exhausted, but fulfilled; vocally tired, but emotionally and spiritually energized. There were talks of the next tour adventure, to which Dr. Doerries told us that everyone person on the tour would have a place in the NDCC next year and beyond (but first he need to get some sleep before thinking about the NEXT tour!).
All the NDCC Directors and Staff could not be more proud of these singers, who performed beautifully and took care of each other throughout the trip. We are blessed by the dedication of our parent chaperones who kept a close eye on our singers to make sure they were happy and healthy.
We are grateful to all the churches that welcomed us into their community, fed us, and galvanized their congregations to come to our concerts and services. Thank you to all the singers, parents, chaperones, and staff who made this extraordinary tour possible.