By David Rubin
I do seem to have two very British traits: 1. I tour with my own UK bought tea bags (Yorkshire Tea), and 2. I am a bit obsessed with the weather. This week saw our biggest weather contrast of all as we left the below freezing temperatures of Burlington, Vermont and arrived in a full on summer in Sacramento, California… temperatures in the high 70s!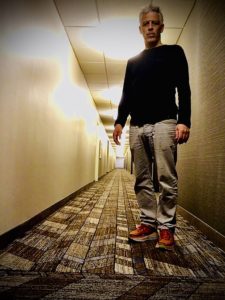 This week we stayed again in self catering apartments, our long corridored abode also offering a lovely pool and hot tub. Supermarkets and eateries every few miles along the highway. It was quite the holiday week for us.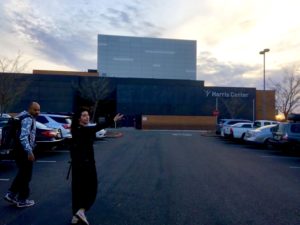 Three performances at The Harris Centre and just a couple of workshops to run each, meant plenty of free time for us to enjoy the sunshine and other recreations in the area.
Our exact location was Folsom, Sacramento, best known for Johnny Cash's song about the penitentiary located there, 'Folsom Prison Blues'. There's not much more to say about Folsom than that! It's a series of retail centres connected by five and six lane highways. Very rare to see a pedestrian. I did try a couple of local walks, once along some railtracks and once along the roadside. Inevitably I ended up at a retail park each time.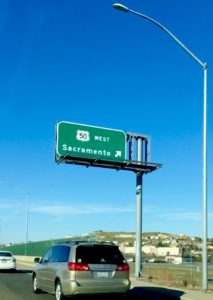 Cars, cars, cars. They're a bit like people's pets here. Drive thru washes and valets, drive thru oil change stations, retail centre after retail centre offering ways for you to spend, spend, spend. Quite a wealthy area it felt like. The streets, retail centres, highways and vehicles all very well appointed. But something too much of a man made bubble, it seemed to me. A vacuum of a place, very town planned and 'unorganic' in feel.
Fabulous weather, though. And lovely people. True, some of the participating students were a little too laid back for their own good, finding it too much of a challenge to fully engage in the Shakespeare workshops, then spending most of the play fiddling with their mobile phones. But other students were as high energy engaged as we have seen. And all the staff at Folsom Lake College were enthusiastic and engaging.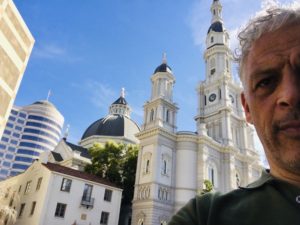 I took a trip in to Sacramento on one day and saw the State Assembly Building and the park…but otherwise I mostly hung out mostly at our apartments and the pool. I do enjoy the self catering weeks. Feels a bit more like home, which I'm missing.
The other actors explored much further afield…making it as far as San Francisco, Napa Valley and some of the original sites that started the Gold Rush of the mid nineteenth century.
Next week we're back in Illinois. Decatur this time, for week six of the tour.
Then it's on to Alabama for week seven and Utah for the final week.
Catch up again next week!