How should we fight for the truth? It's easy to agree with this British philosopher about the urgency of taking on this task (listen). But in a time of post-truth and untruthtelling, it had turned out to be a surprisingly difficult, uphill battle.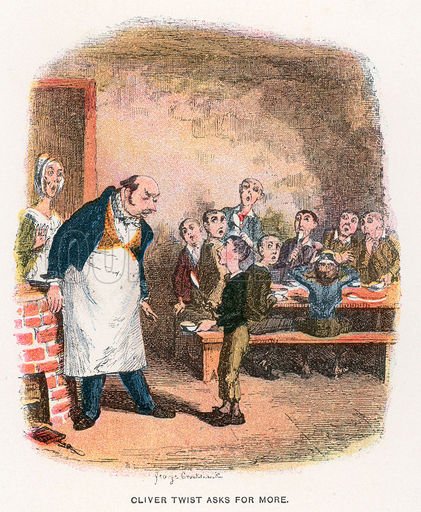 In the process of considering this issue, we will encounter an age-old paradox. To defend the Truth, someone must play the role of the defender. But who is to say that this individual, corporate entity, or political regime is equipped to act as the arbiter of Truth? Indeed, what is to prevent them from putting their own interests above the Truthseeking principles they claim to defend.
18. Thursday, March 17: Tools and techniques for distinguishing fact from fiction, lies, disinformation, and bizarro conspiracy theories.
Today, I would like to address the issue of fact-checking in an era of Post-Truth and conspiracy theories.
Assignment: For this class, I will divide our class into smaller groups and ask each group to identify two specific and workable tools for combatting lies and disinformation on social media.
Background Readings:
Darrell M. West, "How to Combat Fake News and Disinformation." Brookings, 18 Dec. 2017 READ A good general article about the need for combatting disinformation and the prospects and perils of doing so.
A new tool, brought to you by Meta! HERE
Checkpoint: A tool for identifying malicious Covid-related websites HERE
Adam Grant, "The Science of Dealing with Unreasonable People" PRINT AND READ
And then for a dose of reality, read this scholarly study and ask yourself whether we have a realistic chance of successfully combatting real "fake news":
Oscar Barrera, Sergei Guriev, Emeric Henry, and Ekaterina Zhuravskaya, "Facts, alternative facts, and fact checking in times of post-truth politics": READ TO GET A GENERAL SENSE FOR THE ARGUMENT AND TAKE NOTES
Also: Could our efforts to identify Untruth inadvertently lead to the promotion of more Untruth? READ
See what Twitter says about Birdwatch, HERE

19. Tuesday, March 22: Good Journalists as Protectors of Democracy
For a news source to win and retain our trust, what concrete expectations should we have it?
Tim Russert was one of America's greatest reporters and political interviewers. This interview will give you a good idea of his approach to truth-seeking (note the similarities to Bob Costa–no coincidence) READ AND TAKE NOTES
Here is the video
Russert's last public address was at Notre Dame. See his Notre Dame 2002 commencement speech HERE
Sonam Sheth, "Fox News won a court case by 'persuasively' arguing that no 'reasonable viewer' takes Tucker Carlson seriously," Business Insider READ
Never take any news source at its word. For a good reason, consider this controversy at the Washington Post READ
20. Thursday, March 24: CLASS VISIT
Kaitlin Sullivan (ND '10)
Director, Content Policy, FACEBOOK META
https://twitter.com/katersully?lang=en
Readings:
Kate Klonick, "Inside the Makings of Facebook's Supreme Court" READ
Simon Van Zuylen-Wood, "'Men are Scum' Inside Facebook's War on Hate Speech," Vanity Fair, February 26, 2019 READ
Issie Lapowski and Steven Levy, "Here's What Facebook won't let you post," WIRED, April 24, 2018 READ
And listen to as many of the videos under this title as you can, "The Mataverse will be Social" : VIDEOS
In particular, concentrate on what MZ says at 53 minutes.
21. Tuesday, March 29: John Dewey Revisited: Public Engagement as a solution
In this session, small groups of you will make presentations about Wikipedia sites you have been following.
23. Tuesday, April 5. Should we allow others to do the work of safeguarding Truth for us? Or should we expect them to do this?
What role should the leaders of global communications networks play in defending the Truth? Do we have a choice? In this section, we will reflect on both the policies of digital giants and their negative and/or positive political and social implications.
Roxane Gay, "Why I've Decided to take my Podcast off Spotify, February 4, 2022 READ AND PRINT
Ben Sisario, "Spotify stands by Joe Rogan" READ AND PRINT
Spencer Bokat-Lindell, "What the Joe Rogan Backlash Reveals About How We Handle Misinformation," New York Times, February 1, 2022 READ AND PRINT
Spotify's new content rules. How satisfactory are they? What is missing? Or is this all one can realistically do?
READ
How comfortable should we feel about putting Truth-telling in the hands of global communications corporations?
Go to your Google Account and see what information Google has already collected on you, some of it correct and some of it incorrect. See the tabs on the top right hand of your Google page to locate your account.
Amnesty International Report, Surveillance Giants READ pp. 5-11 and skim the rest
Caitlin Dewey, Washington Post, August 19, 2016, "98 personal data points that Facebook uses to target ads to you" READ If politics is about power, this is a lot of power! Is the trade off between the benefits of Facebook and the release of your private data? Could these data points be 98 good reasons for shutting down your Facebook account?
See this journal abstract confirming that computers can know you better than anyone else READ SUMMARY HERE
24. Thursday, April 7: The Second Great Debate!
TBA
Background:
Spencer Bokat-Lindell, "What the Joe Rogan Backlash Tells us ab0ut how we handle Misinformation"  PRINT AND READ
Your second essay question is HERE