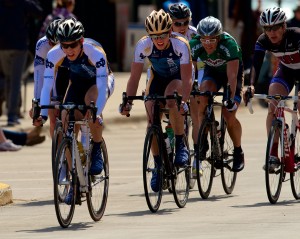 Team
Notre Dame competes in road, mountain, and cyclocross races as a proud member of the Midwest Collegiate Cycling Conference. Collegiate cycling is governed by the United States Cycling Association and contains categories based on skill level.  When not in school, "A" riders compete as members of developmental or professional cycling teams.
Club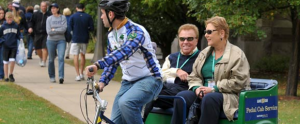 The Notre Dame cycling club is composed of riders of all skill levels. Any student with interest in the sport of cycling is welcome to join the club regardless of athletic background. In the fall, there are large group rides where veteran members lead workouts geared for beginners. Anyone with a bike is welcome to join and the club owns loaner bikes for students interested in trying the sport.
Email us any time for more information about kits, racing, or the club at bike@nd.edu.