2019-2020 Notre Dame Cycling kits will be available soon. If you have any questions or would like to be added to the kit-sale mailing list please email bike@nd.edu.
Follow the link below to our online store!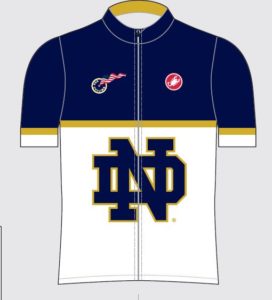 All garments are "race fit", besides the Training Jersey, which are "club fit". Please be sure to select the correct size. Both men's and women's sizing available.
ND Cycling greatly appreciates your support of the team! Without the help of our loyal alumni and fans, we would not be able to achieve the success that has made us a national-level contender for collegiate cycling.