Enhancing Antibiotic Efficiency with Low-frequency Ultrasound (LFU)
Low-frequency ultrasound (LFU), in conjunction with antibiotics, is known to produce a "bioacoustic effect," increasing antiobiotic efficiency. However, litttle is known about the bioacoustic effect for biofilms, which are more relevant to clinical infections. Understanding the efficiency of the bioacoustic effect for biofilms, and the underlying mechanisms, can lead to more efficient strategies for human infections, such as those resulting from cystic fibrosis.
The figure to the left shows how an antibiotic progressively inacticates Pseudomonas bacteria in a biofilm.
Impact of Biofilm Characteristics of the Efficiency of Low-frequency Ultrasound (LFU)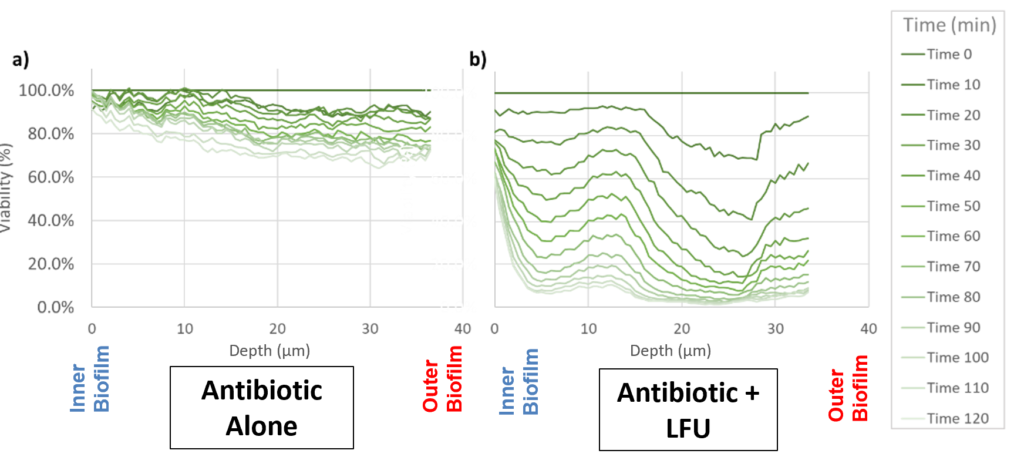 We are studying the effects of a range of biofilm characteristics, such as the biofilm thickness, density, and EPS composition, on the efficieny of the bioacoustic effect. The figure to the left illustrates biofilm inactivation with and without the LFU. LFU greatly enhances inactivation.
Effects of LFU on Microbial Resistance Mechanisms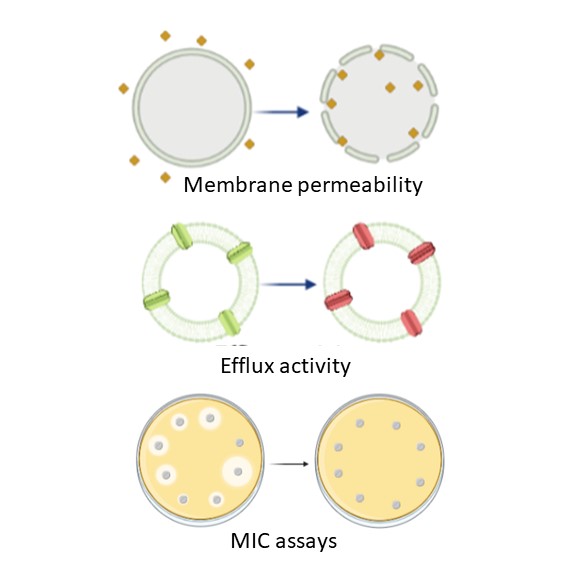 LFU is believed to decrease antibiotic resistance. A possible mechanism might be related with ultrasound negatively affecting efflux pump activities, one of the main mechanisms of antibiotic resistance.
Low-frequency Ultrasound and Antibiotic Diffusivity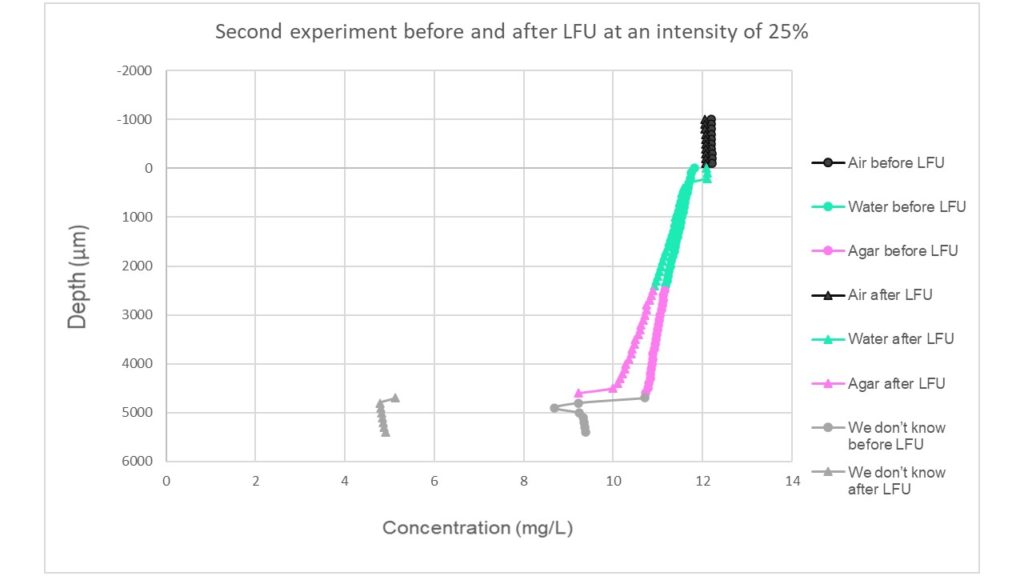 One of the possible mechanism behind the bioacoustic effect is an increased in mass transfer. We are currently studying the effects of LFU in diffusion coefficients in several types of biofilms.