When I visited Paris in 2003, I went to Père Lachaise Cemetery because it was the thing to do. But while there, I did manage to see something memorable. I was able to see Wilde's tomb before a glass barrier had been put up around it to protect the stone of the tomb.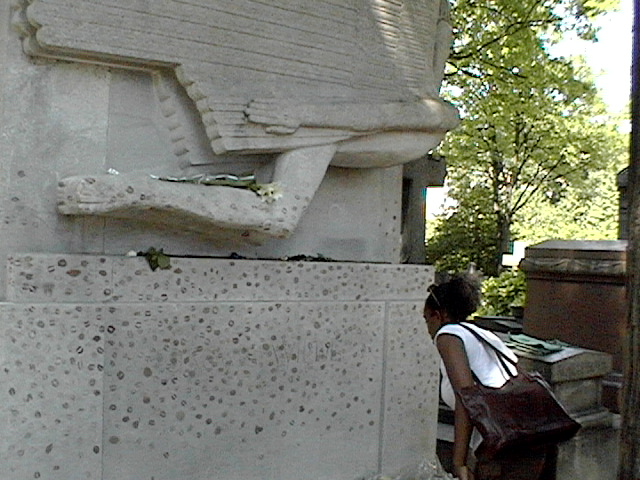 Apparently, the practice had started in the late 1990s. One person decided to leave a kiss for the lover of beauty and art, and by the time I visited so many visitors had left red, lip-sticked kisses in Wilde's honor, eve a plaque asking visitors to respect the tomb instead of defacing it were ignored.
Wilde died in Paris, not only as an outcaste of his former life—he never saw his children or wife again—but he also died bankrupt. At the time of his death, Wilde received sixth-class burial at Bagneux, outside the city. Years later, and thanks to the efforts of his faithful friend—and former lover—Robert Ross managed to turn the state of Wilde's estate around and purchase a burial plot "in perpetuity" at Père Lachaise for Wilde.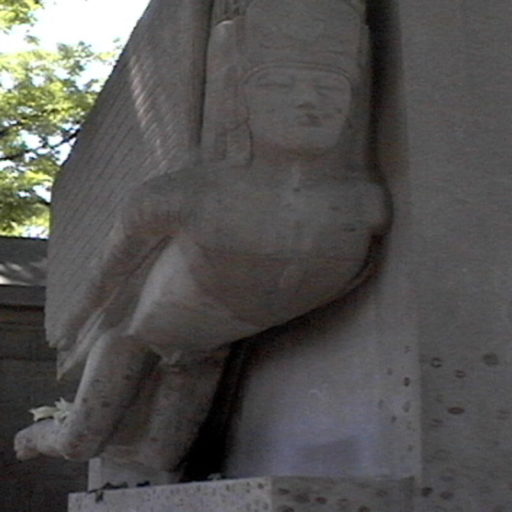 In 1914, the statue we now see was unveiled. Commissioned a year after the plot had been purchased, Jacob Epstein sculpted a flying naked angel inspired by the British Museum's Assyrian figures. The angel's genitals were hacked off and stolen in the early 1960s, the first instance of Wilde's tomb being vandalized.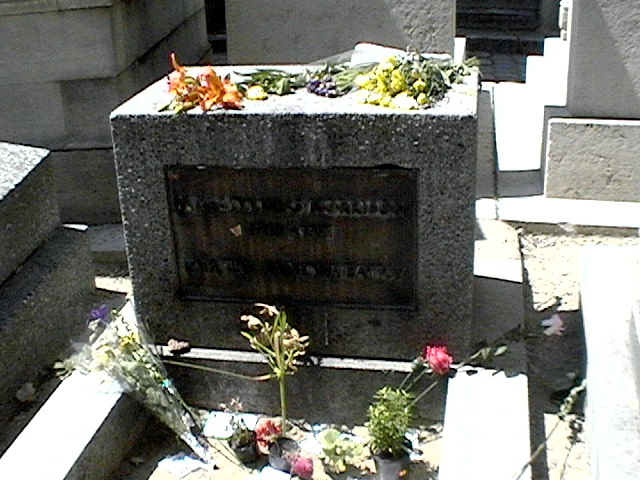 A number of famous people are buried at Père Lachaise. I managed to stumble on Sarah Bernhardt's grave site and Jim Morrisson's, which was also vandalized and littered with marijuana and marijuana paraphernalia. Other famous people buried include Molière, Eugène Delacroix, Frédéric Chopin, Honoré de Balzac, Marcel Proust, Georges Seurat, Gertrude Stein, Edith Piaf, Marcel Marceau, and Richard Wright.
On Oscar Wilde's 111th death anniversary, French authorities revealed a barrier that had been put around the tomb. The goal was of course to prevent future mourners from kissing/defacing/further damaging Wilde's tomb. At the time of the unveiling, Merlin Holland—Wilde's grandson— did acknowledge that, while the barrier was designed to be an unobtrusive and aesthetic deterrent, he stated that "some determined kissers will no doubt try to find ways of kissing the upper extremities."