From the Kite Realty Management Team:
Eddy Street will be closed tomorrow, Tuesday, October 23rd, to prepare for the Eddy Street Commons Trick-or-Treat event. Please do NOT park on Eddy Street as vehicles will be towed. The garage can still be accessed from the Napoleon and Burns Street entrances.
The Event will run between 5:30pm-8:30pm. Eddy Street will be reopened after event. Please come join us with friends and family. The poster regarding the event is attached.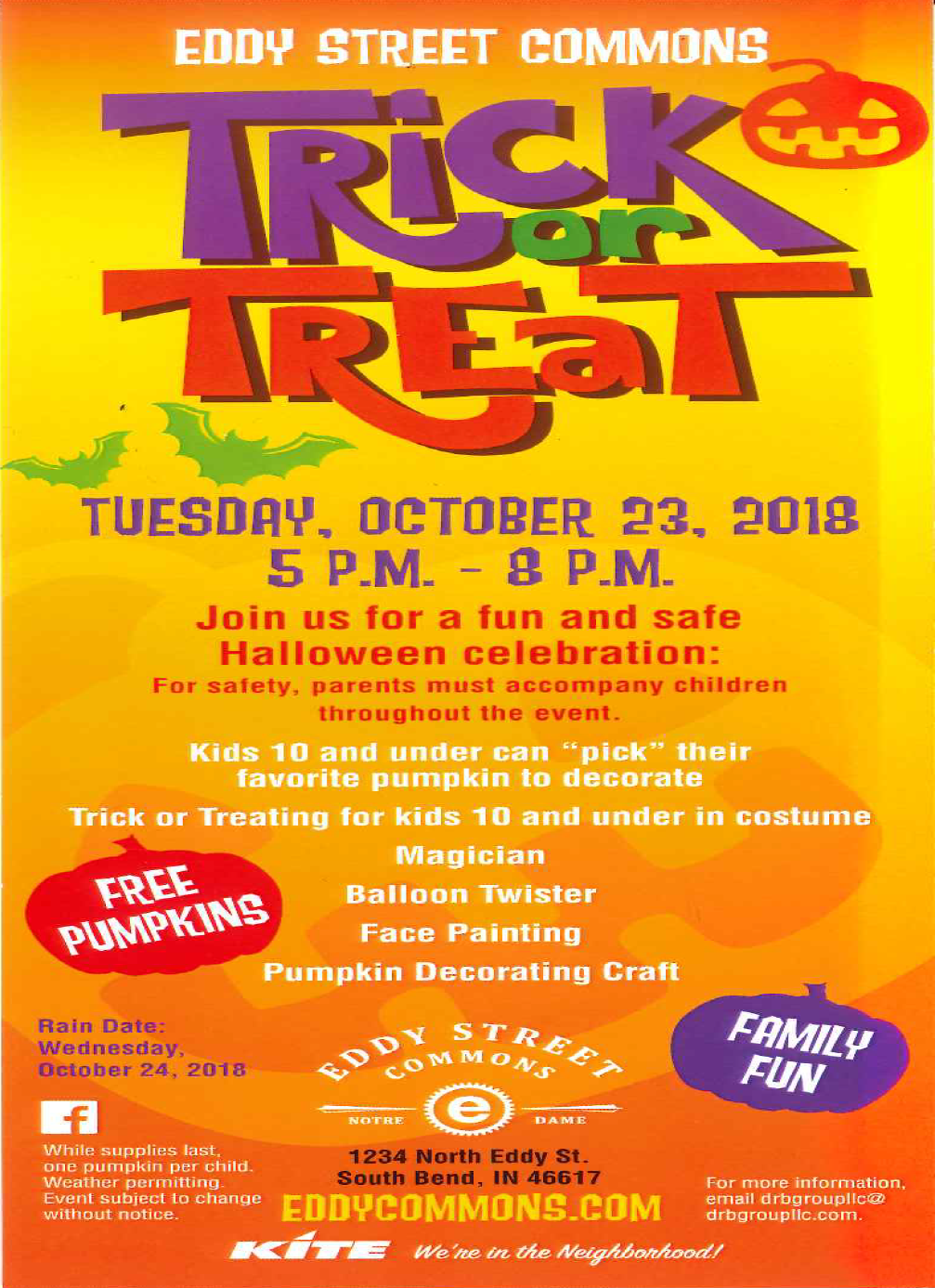 Thank you