To help you strengthen and develop new skills to build your career, the Office of Human Resources offers staff professional development opportunities every semester. Click here to see the newly unveiled Fall 2019 offerings. The fall programming will cover topics such as:
If you're looking for additional professional development options that give you the opportunity to learn on your own schedule, you can explore Skillport.nd.edu today. Search a topic, take a course, view videos, and choose from a variety of books to read to help you develop the skills you need to build your career.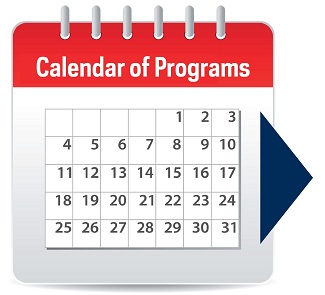 Check out the lineup of Learning Programs and Series at our Learning and Organizational Development website or click on the calendar to the left to see what's being offered by date.
Enrollment: to register for Learning Programs, log in to Endeavor.