Posted on October 13, 2017 in Uncategorized by Aedin

Reviewing the titles of new poetry books, I came once more to the wonderful title of Paula Meehan's Imaginary Bonnets with Real Bees in Them. I then discovered that I could listen to her lecture on a UCD Scholarcast.  
Image from the UCD Scholarcast Website.
New Irish poetry in the Hesburgh Library. 
Leland Bardwell. Them's Your Mammy's Pills, and Other Poems.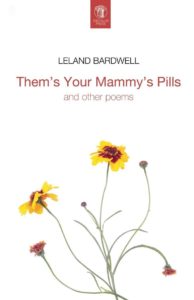 Dedalus Press, 2015.
PR 6052 .A63 A6 2015
Mary Dorcey. To Air the Soul, Throw All the Windows Wide. New & Selected Poems.
Salmon Poetry, 2016.
PR 6054 .O674 A6 2016
Maighréad Medbh. Parvit of Agelast: A Fantasy in Verse.
Arlen House, 2016.
PR 6063 .E33 P37 2016
Paula Meehan. Geomantic.
Dedalus Press, 2016.
PR 6063 .E34 G46 2016
Geraldine Mitchell. Mountains for Breakfast.
Arlen House, 2017.
PR 6063 .I7883 A6 2017
John Montague. Second Childhood.
Gallery Press, 2017.
PR 6063 .O5 A6 2017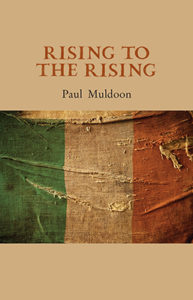 Paul Muldoon. Rising to the Rising.
Gallery Press, 2016.
PR 6063 .U367 A6 2016
Peter Pegnal. Bright Scarf: Love and Fear: Poem.
Lapwing, 2016.
PR 6066 .E48 A6 2016
Peter Sirr. Sway: Versions of Poems from the Troubadour Tradition.
Gallery Press, 2016.
PR 6069 .I67 A6 2016
Catherine Ann Cullen. The Other Now: New and Selected Poems.
Dedalus Press, 2016.
PR 6103 .U444 A6 2016
Kevin Higgins. Song of Songs 2.0: New and Selected Poems.
Salmon Poetry, 2017.
PR 6108 .I36 S66 2017
Alice Lyons. Speck: Poems. 2002-2006.
Lapwing, 2015.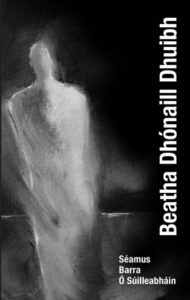 PR 6112 .Y63 A6 2015
Geraldine Mills. Gold.
Little Island, 2016.
PR 6113 .I58 G65 2016
Matt Mooney. The Singing Wood: Poems. 
Galway Academic Press, 2017.
PR 6113 .O545 S56 2017
Doireann Ní Ghríofa. Oighear.
Coiscéim, 2017.
PB 1399 .N446 A6 2017
Séamus Barra Ó Súilleabháin. Beatha Dhónaill Dhuibh.
Cló Iar-Chonnacht, 2016.
PB 1400 .O784 A6 2016
Browsing through publishers' websites will give you some more titles to look for in the library.
And here are some anthologies:
Best Loved Poems: Favourite Poems from the South of Ireland. Edited by Gabriel Fitzmaurice. Photography by John Reidy.
Currach Press, 2016.
PR 8850 .B47 2016
Between the Leaves: An Anthology of New Haiku Writing from Ireland. Edited by Anatoly Kudryavitsky.
Arlen House, 2016.
PR 8851 .B49 2016
The Deep Heart's Core: Irish Poets Revisit a Touchstone Poem. Edited by Eugene O'Connell and Pat Boran. Forword by Bernard O'Donoghue.
Dedalus Press, 2017.
PR 8851 .D44 2017
Washing Windows? Irish Women Write Poetry: In Honour of Eavan Boland and Catherine Rose.  Edited and Devised by Alan Hayes.
Arlen House, 2017.
PR 8853 ."37 2017
The Future Always Makes Me So Thirsty: New Poets from the North of Ireland. Edited by Sinead Morrissey and Stephen Connolly.
Blackstaff Press, 2016.
PR 1228 .F88 2016