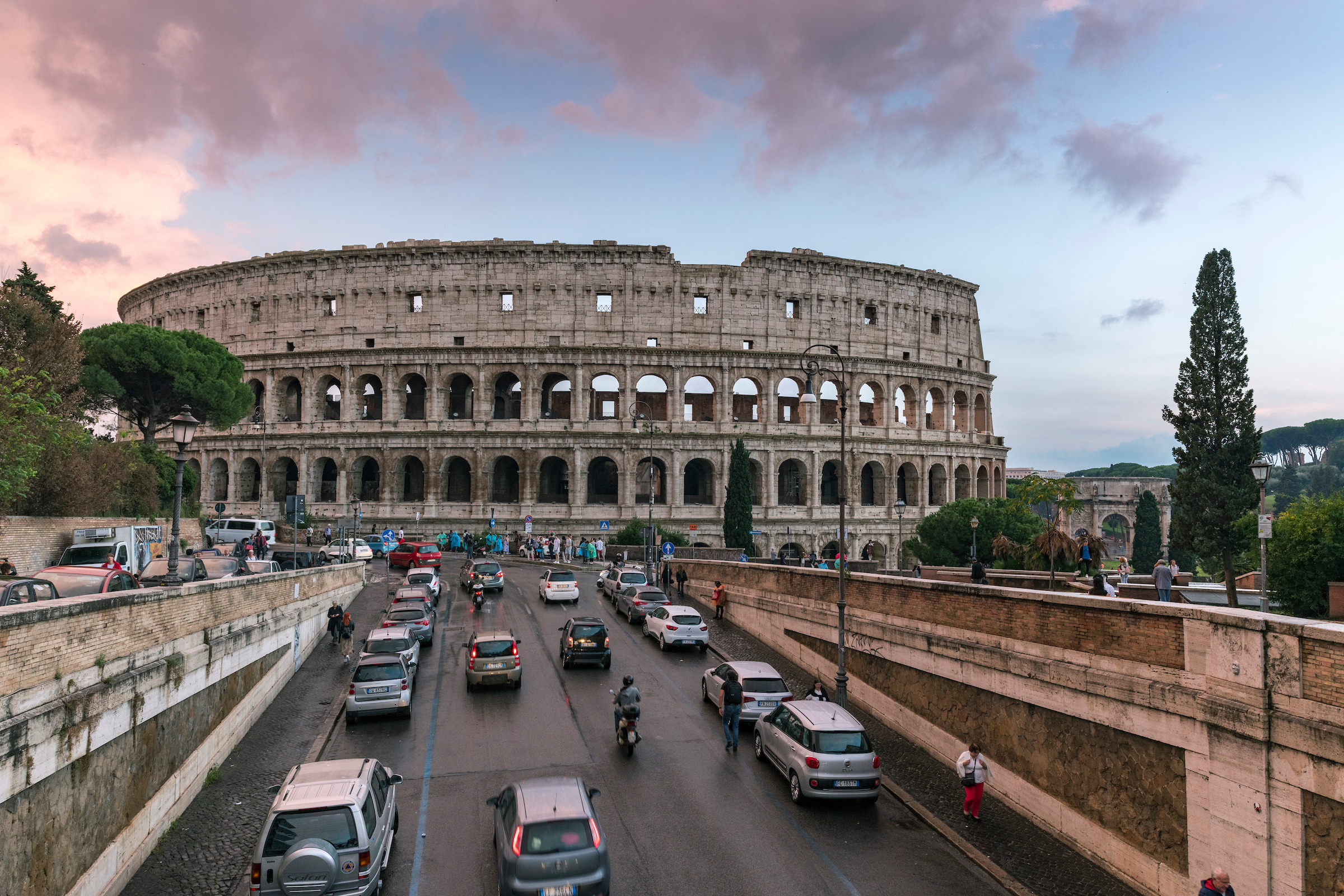 In October 2018, ND Stories, Video ND and Photos ND traveled to Rome to capture several stories that showcase the University's presence and work there. These pieces will be published over the next six months on ND.edu and our social channels. Here's a quick preview:
"Cultural Maintenance": A Notre Dame alumna is working at the Vatican Museums in the area of art restoration. (The Vatican Museums houses the largest complex of art restoration labs in the world.) She's gaining an incredible amount of insight into how the Vatican maintains culturally priceless pieces of art. Publish date: Mid-November, 2018.
Historic Urban Environments (HUE): The Historic Urban Environments initiative within the School of Architecture has a new project: Cities in Text: Rome. It allows users access to rare travel guides from the 16th, 17th, and 18th centuries while exploring historic Rome. HUE/ND, comprised of librarians, architects, computer scientists, programmers, and students, has partnered with the American Academy in Rome to digitize, translate, illustrate, and map three historic guides and build them into a 'research tool' (website) and 'discovery tool' (mobile application) which allows users to understand the history of the city and how it's been viewed and understood over time. Potential publish date: January 2018
The Rome Global Gateway: Inaugurated in 2014, the Rome Global Gateway provides the physical anchor of Notre Dame's programs in the Eternal City. It is located steps from the Colosseum and is home to both the Rome International Scholars Program and the Rome Studies Program in the School of Architecture. It is a vibrant and dynamic hub of activity for undergraduates, graduate students, and faculty who are pursuing various academic endeavors in Rome. Publish date: TBD
The Humanitarian Corridors Initiative: The Humanitarian Corridor Initiative seeks to allow refugees from African countries to resettle in Italy. They are being placed in Catholic faith communities, and Keough School of Global Affairs faculty are studying the role of faith in the resettlement process. We spoke with one family who migrated from Eritrea after government persecution. Publish date: TBD
The 50th Anniversary of the Rome Studies Program: In April 2019, the School of Architecture will mark 50 years of its students spending one year of their five-year program in Rome. We look at how and why the year in Rome has remained a centerpiece of Architecture at Notre Dame. Publish date: April 2019.
It goes without saying that the photos and video captured in Rome are stunning. We're looking forward to rolling these pieces out. Huge thanks to staff and faculty in Notre Dame International and the School of Architecture who made story-gathering in a remote location so much easier. We were fortunate for their help, and are lucky to count them as colleagues.