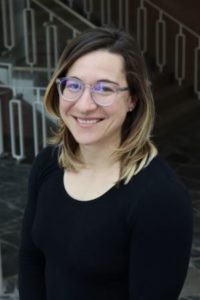 Shasta Webb is currently a postdoctoral researcher in the Archie  Lab focusing on gut microbiota dynamics across the life course in wild baboons. She completed her PhD in biological anthropology at the University of Calgary in 2022. She earned a Master of Arts in biological anthropology the same department in 2017 and earned a Bachelor  of Arts in biological anthropology from Macalester College in 2013.
During her PhD, Shasta was awarded a Vanier
Canada Graduate Scholarship from the National Science and Engineering Research Council from the Canadian federal government as well as an Alberta Innovates scholarship from the province of Alberta, in addition to a PEO Sisterhood Scholarship. Shasta's master's and doctoral research focused on understanding how wild primates respond to changes in their environment.
Her personal website is here: https://www.shastawebb.com/ and her twitter handle is @webbshasta.