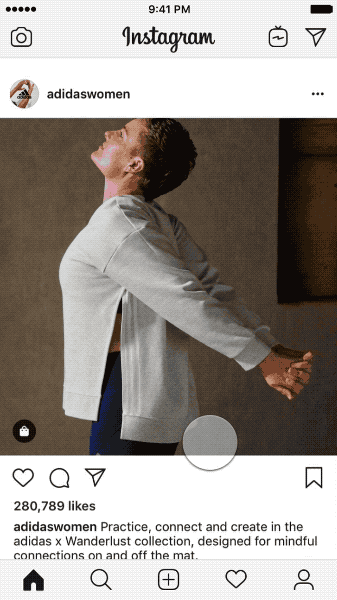 Are companies trying to do too much these days?  Consider Amazon and Instagram.  Both platforms have relatively recently expanded their offerings with new shopping features.
After testing the service on Prime customers, Amazon rolled out Amazon Prime Wardrobe to all of its U.S. customers this year.  Touted as "try before you buy," the service enables users to choose between three and eight items to test out at home.  A Prime member simply keeps what he or she wishes, sends back the other items, and is charged solely for those items that he or she keeps.  By offering this service, Amazon is competing with the likes of Stitch Fix and Trunk Club. Amazon seemingly aims to differentiate itself by focusing on fit and by appealing to both male and female audiences.
Additionally, post-purchase of Whole Foods, Amazon has also entered the "grocery-shopping and delivery" market.  For interesting insights into Amazon's most recent offering, see Wall Street Journal article: "Amazon to Whole Foods Online Delivery Customers: We're Out of Celery, How's Kale?"  In particular, this article highlights some of the issues Amazon and Whole Foods are facing (i.e. outdated tracking technology and "suitable replacements for out-of-stock items").
Like Amazon, Instagram has also ventured into the shopping space.  Last week, it launched a new feature: "in-app checkout for its shoppable posts."  With this new feature, "users will be able to click on an item featured in a post, see the price, and then click again to bring up an order form."  As noted by the WIRED article, "[b]y streamlining the process of purchasing things within its mobile app, Instagram hopes to become your own personalized digital mall."  Ultimately, Instagram could collect a pretty penny for this new (and eventual) for-fee service.
Questions to Consider:
Are Amazon and Instagram trying to do too much?  Are these additional services/offerings natural expansions that enable companies like Amazon and Instagram to capitalize on their infrastructure? Or should they stick to their bread and butter?
As we have discussed in class, the law tends to follow last. What legal issues could follow from Amazon's and Instagram's new offerings?
Though not necessarily in the traditional sense, are Amazon and Instagram entrepreneurs in disguise (i.e. large companies acting entrepreneurially)?
What's the verdict? Are these new ventures likely to sink or swim?
Amazon Sources:
Instagram Sources: