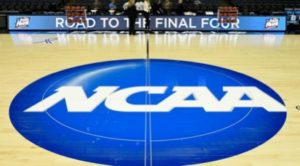 By Alexandra Ursino
Background Information
Name, image, and likeness (NIL) are typically seen as the right of publicity, which is a right that provides people with a cause of action against anyone who makes a commercial use of their name, image, likeness, or other indicia of identity."
In October 2019, California Governor Gavin Newsom signed the Fair Pay to Play act into Law the legislation went against NCAA guidelines and allows college athletes in the state to profit from their name, image, and likeness beginning in January 2023. Several other states bean to draft or propose similar legislation in 2019.
At the end of October, the NCAA Board of Governors voted unanimously to allow student-athletes to be paid for the use of their NIL once rules are decided on the opportunities. The Board asked each division to create rules between now and January 2021.
According to Sports Illustrated, two companies are at the forefront of this new industry and have already developed business models based on potential NIL benefits.
TWO COMPANIES
Studentplayer.com is a crowdfunding platform that is similar to gofundme.com and allows anyone to donate funds to a specific collegiate athletic program or player position. The people who can donate include college sports fans, alumni, and large companies. The point is that if teams and athletes accept the money when the NIL rules permit it, players will make a video or social media post in exchange for endorsing an advertiser, company, or studentpplayer.com itself.
The founder of the company, Zachary Segal, says that "the website will "democratize" the college sports economy "and compared the process to making political campaign contributions. "All donations, listed by institution and sports team will be made public on the website.
The website has already taken off. A $10,000 donation has already been made by Tocowarranty.com, which is an auto repair insurance company. The company has donated to 10 Division I football teams for each of their starting quarterback positions, including LSU, Clemson, and Oklahoma. Minnesota State University at Mankato requested its institution be taken off the website due to concerns about how prospective donations could impact the eligibility of players under current NCAA rules for NIL benefits. The founder believes that the university is  "mistaken" because the funds will be held in escrow until regulations and laws are in place that permit college athletes to be paid. A member of Oklahoma's athletics department stated: "I've never seen anything like this" "They aren't using any of our students' name, image, and likeness at this time, and why someone would contribute to this is beyond me." Contributions so far have totaled over $103,000.
Nameimagelikeness.com provides legal representation to athletes. It was started by an Illinois family practice lawyer and former Division 1 men's basketball player for Saint Louis University. The company is designed to help athletes navigate sponsorship deals and provide other opportunities to profit from their NIL, such as fan autograph exchanges and social media advertising.
The website states that its clients will be given full access to newly available opportunities to monetize their publicity and elevate their status as the admired, elite athletes that they are.
Questions to consider:
Companies aren't yet sure about what the state and federal law swill look like, as well as what NCAA guidelines will be. Without this guidance, is it smart to create a business model without any regulatory guidance?

Can you bet on potential profits that way?

Would you start a business without knowing the regulatory guidelines or issues?
What would be the biggest assumptions you make about this new industry?

Are there any major assumptions these two companies are making?

How would you compare the two businesses?
Sources