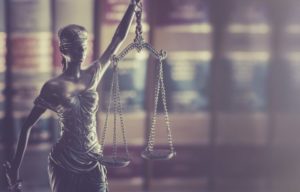 The topic of today's class revolves around law's role in innovation, so I decided research the inverse of this question: What role does innovation play in the legal field?
I focused on "legal field," as it relates to traditional "big law" law firms.  I was interested in learning more about how law firms are adapting (or refusing to adapt) to changes in the marketplace and client needs, as well as changes in technology. Ultimately, I wanted to be able to discern what the "law firm of the future" would look like.  While uncertainty permeates, I was fascinated by the divergent approaches of various industry leaders.
Some relevant discussions are summarized (and linked) below:
The rise of Alternative Legal Service Providers has been a source for innovation that traditional law firms are being forced to confront. The role of Alternative Legal Service Providers (ALSPs) continues to grow as both businesses and law firms turn to them more and more frequently. Businesses may leverage ALSPs for many routine legal services and law firms may leverage them for outsourcing certain jobs to ALSPs that would be too expensive and time-consuming to do in-house. Areas in which ALSPs are used include: doc review, contract management, litigation support, and legal research.
Questions also remain as to what role technology should play within the law firm. One firm, S&C has committed to providing the best technology to its clients and its employees by outsourcing its technological needs. (The Chairman, Shenker, was quoted saying "Let's focus on what we're great at and let other people focus on what they're great at."). S&C is not alone in outsourcing technology, and also not alone in the large trend of outsourcing non-legal related activities more generally. More and more firms are moving departments and jobs outside the firm entirely. HBR Managed Services serves more than 25% of AM Law 100.
Compare the outsourcing trend of S&C (and others) with the approach of Fenwick and Eversheds Sutherland in creating their own ALSP type departments within the firm
Bigger questions remain whether regulations will continue to prohibit the "Big Four" accounting firms will further penetrate the legal field. The Big Four cannot and "do not" currently "practice law" in the United States, but it is clear that relationships between the Big Four and the legal field continue to develop and strengthen.