June 2017 – Present: Educational Technologist,
Center for the Study of Languages and Cultures (CSLC), University of Notre Dame, Notre Dame, IN
Conduct faculty outreach to expand the use of technology
Support technology tools pertinent to Second Language Acquisition (SLA).
Offer one-on-one technology consultations for faculty
Facilitate regular faculty workshops
Video production: produce, film, and edit CSLC video projects
Advertisement and publicity: update CSLC website; design promotional materials
September 2014 – June 2017: Instructional Design Technology Specialist, Office of Online and Distance Education, University of Nebraska-Lincoln, Lincoln, NE
Consult with, and supports, faculty during the design, development, and evaluation of distance courses and provides technical production support.
Research and implement teaching strategies and technology solutions for distance learning and instruction.
Provide distance education faculty development opportunities and works with college and/or program administrators to ensure the implementation of priorities.
Coordinate activities with other University units involved in supporting distance education, and working collaboratively within an instructional design team.
Develop and support courses (with Blackboard and Canvas) for the College of Arts and Sciences
January 2014 – September 2014:  Graduate Assistant, West Virginia University Academic Innovation
Develop interactive digital content for high school engineering courses.
Provide interactive digital content to be used by iDesigners in the development of K-12 online courses.
Coordinate with unit's videographer in developing/creating multi-media products and content including video, audio and photos.
January 2009- January 2010:  Intern, Hazelwood Initiative, Pittsburgh, PA
Web designer: design website for the Hazelwood Initiative
August 2004 – December 2008:  French Graduate Teaching Assistant, West Virginia University, Morgantown, WV
Courses Taught: FRCH 101, FRCH 102, FRCH 203, and FRCH 204
Generated course syllabus, assignments, and class lectures
Prepared class materials such as lesson plans, quizzes, homework
Grading and giving prompt feedback to students
Held weekly office hours for students needing assistance
Conducting the French conversation table
Work in teams with other graduate teaching assistants and program coordinator to review syllabus, build lessons plans and tests
Used Blackboard to grade, organize online written and oral discussions and post teaching materials (PowerPoint, Video, web links and audio files)
Assisted and trained graduate teaching assistants on Blackboard
Provided technical support to students at the West Virginia University World Languages Computer Lab.
June 2008-September 2008:  Intern, Hazelwood Initiative, Pittsburgh, PA
Recruited members and promoted Hazelwood Initiative
Researched and wrote articles for the Homepage (newspaper)
Edited the Hazelwood Initiative home page by using PageMaker
Designed and built website
March 14-18, 2007:  Conference Assistant for the 33rd African Literature Association, West Virginia University, Morgantown, WV
Promoted and advertised the conference (design logo, flyers, and brochures)
Held administrative duties (phone calls, emails…)
Designed a website for the conference: http://forlang.as.wvu.edu/ala/
Coordinated speaker panels, sessions, and meeting logistics.
Online Training Development and Teaching
Designing Accessible Online Courses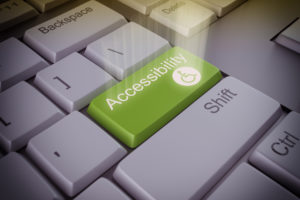 I designed this professional development to teach UNL graduate teaching assistants how to design inclusive online courses (courses accessible to students with disabilities). This workshop was made available in June 2017 to all UNL graduate students. The videos are narrated by Steven Cain.
This workshop is divided into four modules:
Module 1 – Why Accessibility?
Module 2 – Laws and Guidelines
Module 3 – Making Your Course More Accessible
Module 4 – UNL resources for accessibility
Lick on the following link to access the workshop: https://canvas.unl.edu/courses/27068
Teaching Online for Graduate Students
This training takes participants through the main steps of course planning and development and focuses on the pedagogical approaches, design principles, and technological tools that facilitate online learning. This workshop was offered at the University of Nebraska-Lincoln and the University of Notre Dame.