Designing Accessible Online Courses.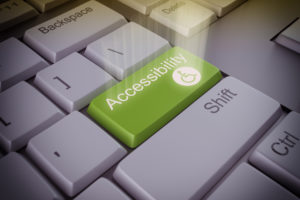 I designed this professional development to teach UNL graduate teaching assistants and faculty how to design inclusive online courses (courses accessible to students with disabilities). This workshop was made available in June 2017. The videos are narrated by Steven Cain.
This workshop is divided into four modules:
Module 1 – Why Accessibility?
Module 2 – Laws and Guidelines
Module 3 – Making Your Course More Accessible
Module 4 – UNL resources for accessibility
Lick on the following link to access the workshop: https://canvas.unl.edu/courses/27068
Teaching Online for Graduate Students
This training takes participants through the main steps of course planning and development and focuses on the pedagogical approaches, design principles, and technological tools that facilitate online learning. This workshop was offered at the University of Nebraska-Lincoln and University of Notre Dame.