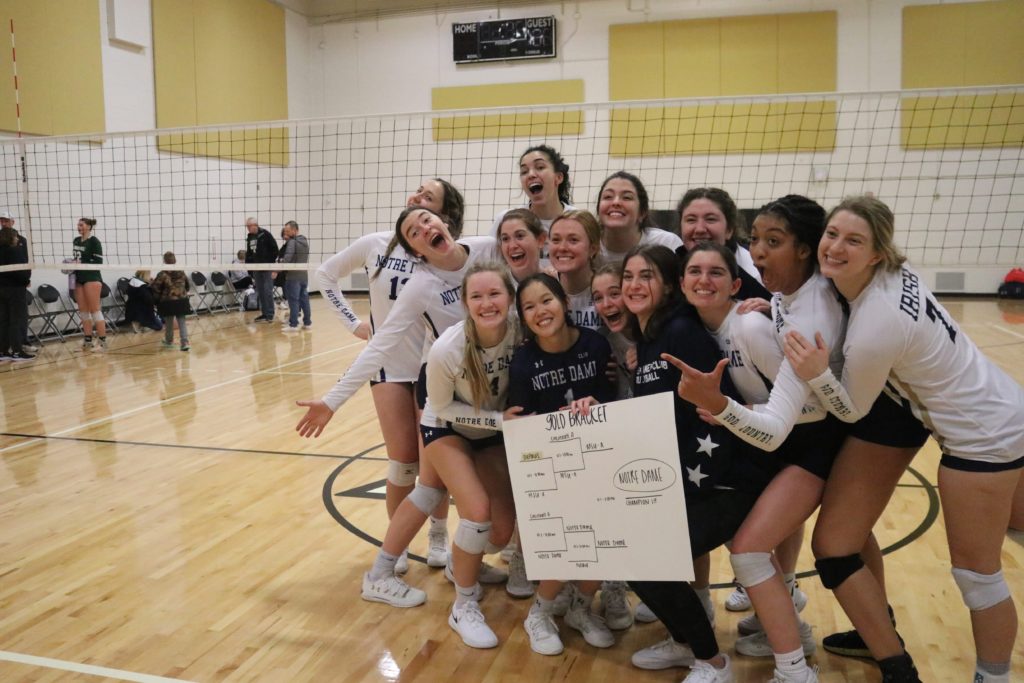 Welcome to the Notre Dame Women's Club Volleyball page!
We are a competitive club that competes in one regional tournament in the fall and two ranking tournaments in the spring leading up to the NCVF nationals tournament every year.
Scroll through the website to learn a bit more about our club and subscribe to our monthly newsletter to stay updated on all NDWCVB events and information!
Check out our Facebook page too to see some old game film and stay updated on our upcoming tournaments! We typically will livestream our games if possible! https://www.facebook.com/NDWCVB