Spring Tournament at NOTRE DAME
March 19th, 2022
We hosted our very first ranking tournament ever this semester and it was a huge success!! We played 5 games on this awesome day and never even dropped a set. We were so grateful that so many people watched our games both on the court and on the zoom and we couldn't have been so successful without all of this support from family and friends. We loved hosting a tournament on our very own courts and we hope to have tournaments at Notre Dame more in the future!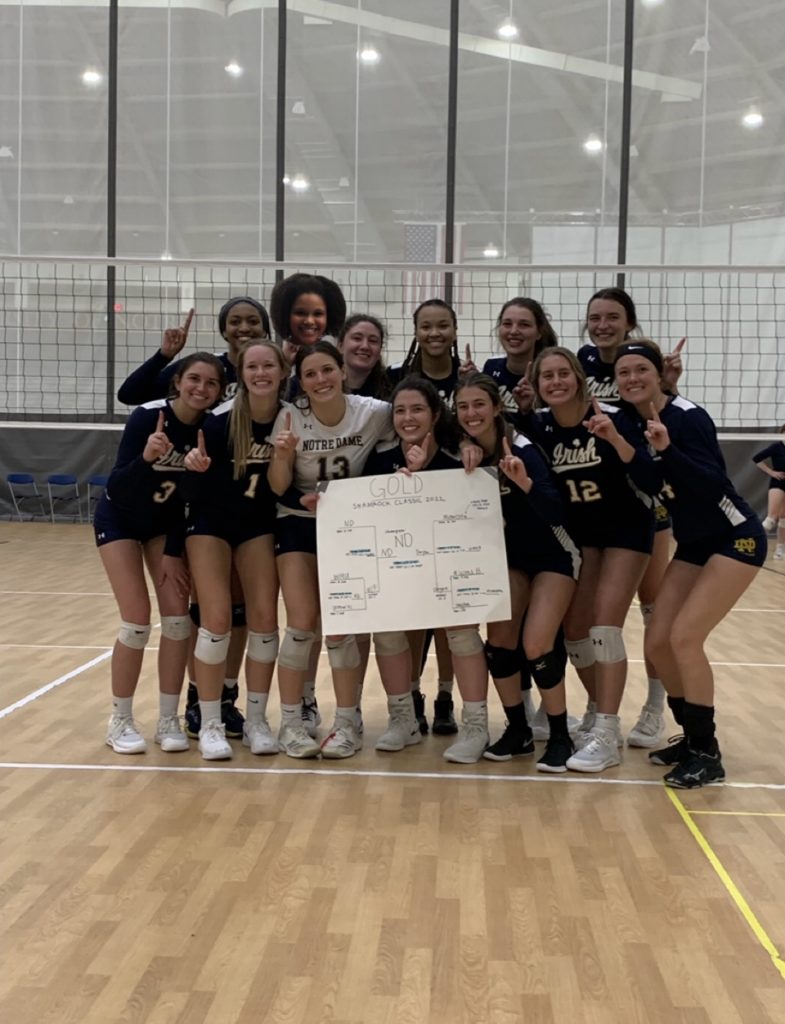 Spring Tournament at Purdue
February 26-27th, 2022
The team traveled to Purdue to play in our first ranking tournament this year! We had so much fun playing some good competition and spending some quality time with each other during our travels. We were super excited for the support both on the Zoom link we set up and from the family that came to watch. This tournament bumped us up to 5th in nation for Division 1 Club Volleyball!!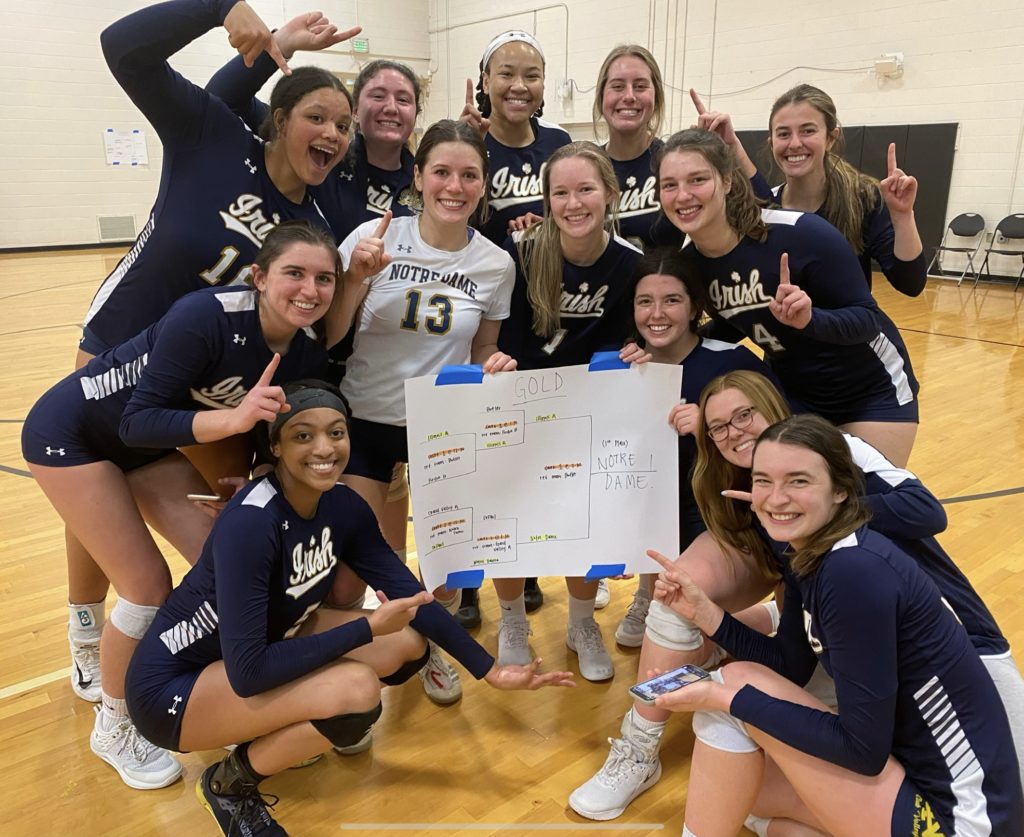 Fall Tournament at IU Bloomington
December 4th, 2021
We traveled down to IU Bloomington for our first tournament in TWO years! It was a great bonding experience for the team and a good re-introduction into competitive volleyball. We were lucky enough to win it all and go undefeated throughout the tournament, only dropping two sets out of thirteen! Super proud of how the team played and persevered throughout this long day.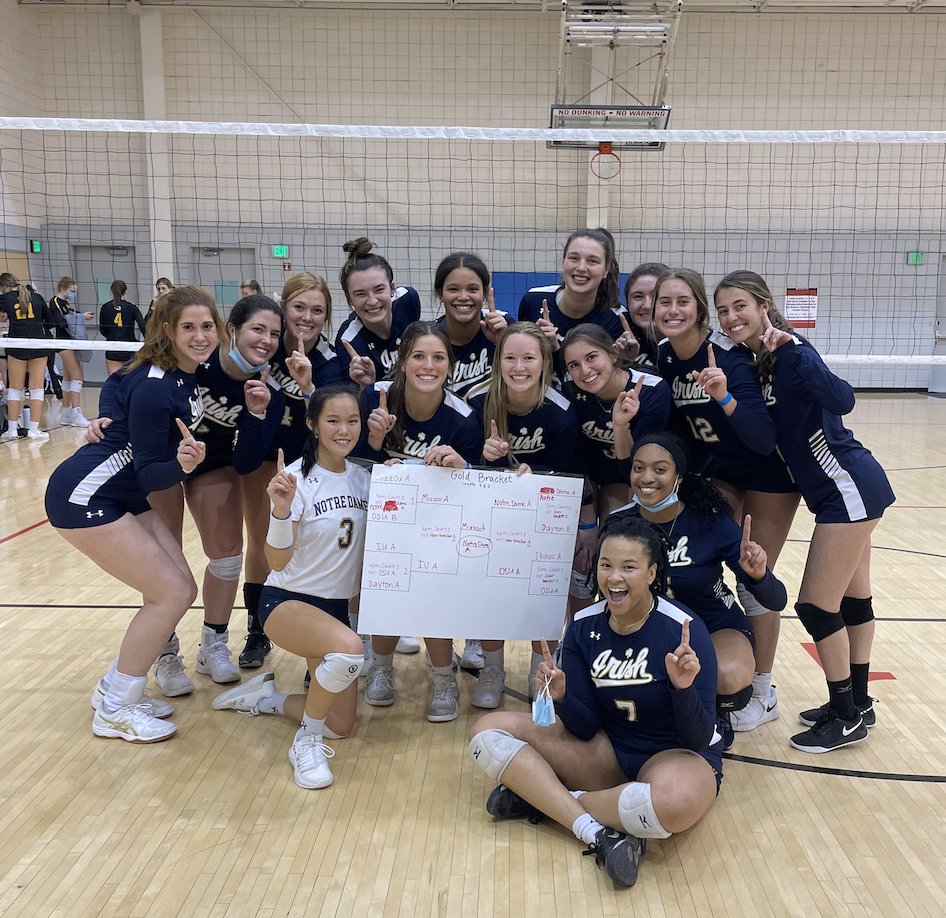 Scrimmage vs St. Mary's Club Volleyball
November 14th, 2021
NDWCVB hosted a small scrimmage vs the St. Mary's Club Volleyball team with friends in the Notre Dame community. It was a great way to get prepared for our upcoming fall tournament and we enjoyed the opportunity to play in front of fans!!! Live streaming on zoom to the parents also allowed them to participate. We hope to make this a yearly event!