A (silly) post from our student blogger Megan
Hey, readers (aka mom and dad), let's geek out and talk about strange patents! So it just occurred to me that there are about a bajillion weirdo patents out there and nobody gives them any love. Well, at least most of the big names in the patent world aren't dedicating their coveted blog space to the outcasts of IP society. I'm here to change this, of course. Brown & Michaels, a nice intellectual property firm nestled in Ithaca, New York, clearly agrees with me because they have a page complete with links to wacky patents on their website (check it out at http://www.bpmlegal.com/weird.html). So sit back, enjoy a beer, bacon, or whatever you normally do when you read my blog, and let's explore the goofy side of IP.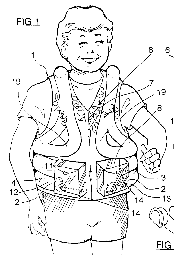 If you're like me, you've always dreamed of taking your pets everywhere with you. I know, you're probably saying that with the pet friendly shopping centers and stores that not only allow dogs inside, but also hand out treats to them, you can already take your pets with you pretty much everywhere you go. But what about your hamster? And what about having your hamster really close, like on your body close, all the time, everywhere. Well, that's what patent number 5,901,666 allows you to do. Aptly titled, "Pet Display Clothing," this patented invention allows you to wear a vest with clear tubing attached to the clothing that your pet hamster, Hercules, can chill out in while you're grocery shopping or catching a flight to Bemidji. Haven't seen this for sale in stores yet? Well, neither have I. The world just isn't fair.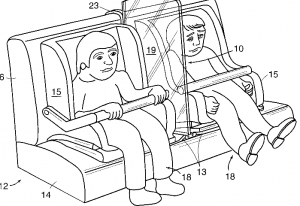 Even better than a hamster vest, here's a fantastic invention that my parents would have been thrilled to have when their three children were much younger: "Portable Automobile Partition." Patent number 6,260,903, in all its genius, allows mom and dad to place a divider inside the car between their kids. I can still remember a family vacation to Florida when my obnoxious younger brother woke both my older brother and me up from a double-dose of parent-approved-deep-car-sleep. He did this by discreetly yanking locks of our hair and laughing. The pandemonium that ensued after that was like none other: screaming, crying, kicking… You name it…we were that family. My poor parents, they still haven't had more than five minutes of peace and quiet since Reagan was elected the first time. But man, I guarantee if this were on the market back in the 80's my parents would not have thought that this was an odd patent, to the contrary, they would have thought this was an invention worth buying as many shares of stock in as they could have afforded.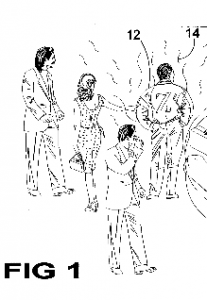 Last, but certainly not least, I'll be me, you be you, just play along:  Me: knock knock!  You:  Who's there? Me: Orange! You: Orange who? Me: Orange you glad I just set up a patent related to flatulence with a knock knock joke?! Insert laughing emoji. Yes, that just happened. Well, I had to break the ice somehow, or should I say I had to break the wind? Ha. Ha. But seriously, US 6313371 B1 is all about cutting the cheese. Ok, ok, I'll stop but "Flatulence Deodorizer" consists of "a pad to be worn by a user for absorbing gas due to flatulence. The pad is constructed of activated charcoal cloth disposed between a pair of laminations or layers having multiple perforations therein. The method of use of the present invention is also simple. The pad is non-intrusively taped inside briefs or panties." Now c'mon…we all know a person that we would give this to at some point…just sayin.'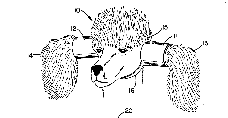 I think by now you get my point, patents are cool. Patent law is neat. Patents can save lives. Underlying technology can be incredibly useful, profitable, and practical. But there is another darker, more rogue side to intellectual property: the outsiders, the Slim Shadies and Pony-boy Curtises of patents, if you will. But don't discount these bad boys, give them a chance. Read them, laugh at them, but whatever you do, don't turn your back on them because it's the pariahs like "Animal Ear Protectors" (US 4233942) that make patent law totally awesome, dude.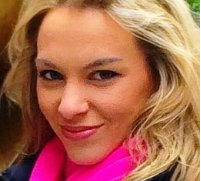 ***This blog is dedicated to my friend and inspiration, Victoria R. Zellmer, PhD. Candidate at the University of Notre Dame, who is working tirelessly in the Harper Cancer Research Institute to cure cancer. Science and law are cool, yo!  Rock on girl!