We are thrilled to welcome Clayton Richard Kidder to our family! Named after his two grandfathers, he was born at 8:24 am Saturday.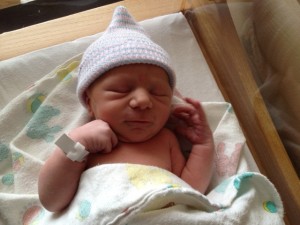 He is already amazing us, and is truly a gift from God! Big sister Grace and big brother Ben are excited to welcome him home today.
Thank you for your continued friendship and prayers!
All our best,
Micki and Scott Kidder