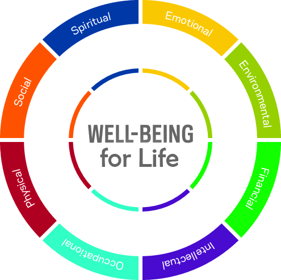 The University of Notre Dame's Office of Human Resources strives to offer resources and opportunities to help staff and faculty achieve a state optimal well-being. There are eight categories of well-being, and we are well when each is properly aligned in the best way for our individual lives. Through each of the dimensions below, you'll have the opportunity to learn about the benefits and programs.
Here's how to use it:
Select the dimension you want to focus on;
Click on the dimension's toolkit link and view the activities available to you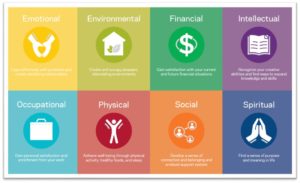 For more information, contact askHR at (574) 631-5900 or askHR@nd.edu.
A p
erson to talk to, informed answers, excellent service … it's what askHR is all about! |574-631-5900| askhr@nd.edu |FAX: 574-631-8263 |200 Grace Hall