Club Officers
Below are our club's officers for the 2023-2024 academic year. We encourage any of you who would like to help shape the vision and direction of the club to consider participating in some capacity. Reach out to us with any comments, join our officer meetings, or shoot us an email.
President — Megan Sherry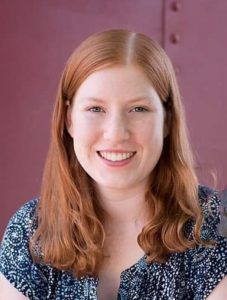 Megan is a senior from Cambridge, OH. She lives in Pasquerilla West Hall on campus and is studying Psychology with a supplementary major in Classics. Her first dance experience was 6 feet away from her dance partner during freshman year, but she loved it anyway and is excited to keep learning. Megan is a former Co-Vice President of Swing Club and is involved in Archery Club and the Raclin Murphy Museum of Art Student Programming Committee. Megan has also choreographed for the Not-So-Royal Shakespeare Company on campus. Her hobbies include dancing (duh) and talking about how Six of Crows is the best series ever. Her favorite dances are Cha-cha, Swing, and Tango.

Email: msherry2@nd.edu 
Vice President — Will Reilly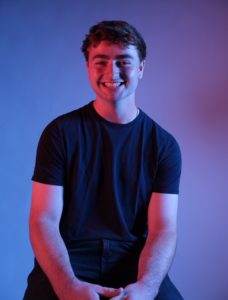 Will is a senior from Voorheesville, New York. He previously lived in Baumer Hall and is currently living off-campus. He is double majoring in Applied and Computational Math and Stats & Economics and a minor in Actuarial Science. Will started ballroom dancing for the first time with the club and looks forward to continuing to grow as a dancer. Aside from dancing, Will is a Student Manager for the Notre Dame football team and assists the baseball team in analytics through Sports By Numbers Club. His other hobbies include football, singing, and beating his rival Karen B in Words with Friends!
Email: wreilly2@nd.edu
Treasurer — Rachel Johnson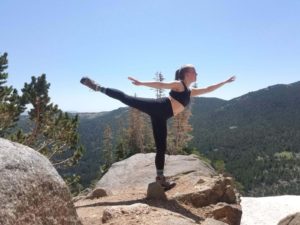 Rachel is a senior from Plano, TX majoring in physics and math. She formerly lived in Flaherty Hall but is now living off campus. In her free time, she enjoys hiking, camping, and reading. Her favorite dances would have to be swing and cha-cha.
Email: rjohns27@nd.edu
Secretary — Mary Therese Capps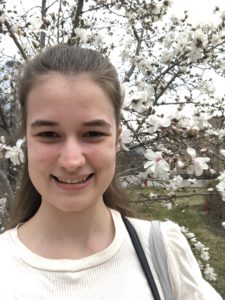 Mary Therese is a senior from St Louis, MO. She lives in Welsh Family Hall and is majoring in Biology and minoring in Theology. Her hobbies (other than dance) include horseback riding, birding, writing stories and poetry. While she truly likes all styles of ballroom dance her top three would include Tango, Cha-cha, and Jive.
Email: mcapps2@nd.edu
Social Media Outreach Coordinator — Grace McEvoy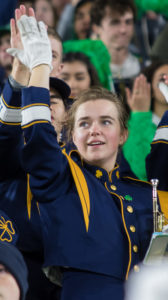 Grace is a Junior from Akron, Ohio. She attends Saint Mary's College and is double majoring in Statistical and Actuarial Mathematics & Secondary Education. Grace did ballet from ages 4-12 and started ballroom dancing with the club her freshman year. Aside from ballroom dancing, she plays french horn in the ND marching band, hockey band, and concert band. Her other hobbies include ice skating, going on walks, and binge watching the Big Bang theory and/or New Girl. Ballroom dancing is her favorite thing and she's always down to dance wherever whenever. If you have any questions or comments about anything music, dance, math or nerd things feel free to reach out to her!
Email: gmcevoy01@saintmarys.edu
Competition Organizer — Anna Vernetti
Anna is a sophomore from Germany. She attends Saint Mary's College and is double majoring in Biology and Creative Writing with a minor in Fashion and Costume. She first started ballroom dancing her freshman year of high school in Pennsylvannia. Fun fact…. in her junior year of high school, she did a year long AP Research research project on tactile signals and the role they play in interpersonal communication and connection in ballroom dancing. The data was entirely conducted over zoom because this was during COVID.
Email: avernetti01@saintmarys.edu
---
Current Coach
Below is the Notre Dame Ballroom Dance Club's coach for the 2023-2024 school year. Feel free to contact them about private lessons and any other questions you may have.
Latin Coach – Kayla Carpenter
more information to come!
American Coach – Kevin Guy
more information to come!
______________________________________________________________________
Past Coaches
Latin Coach — Mariusz Skonieczny
Mario Skonieczny was born in Poland. He immigrated to the United States at the age of 16. He has been dancing for 15 years. He is best known for Latin dancing which includes International Latin, American Rhythm, and Salsa club dancing. He currently competes with Mary Jester in professional Latin.
American Coach — Kathy Nate
Kathy Nate has owned and operated her own dance studio for 45 years. She is trained in American Style and urges her students to partake in learning the technical aspects of dance in order to compete. She gives her students short routines to learn in each dance so that the focus stays on execution. Kathy instills in her students that it's not the number of patterns that you know but how well you do them is what constitutes a good dancer. She is known as the trendsetter in her area for club-style dances such as Nite Club 2-Step, West Coast Swing, Shag, and Country 2-Step. Private dance lessons may be available. Call 574-274-9024 for details.
Social Coach — Barb Coon
Barb graduated with honors from Arthur Murray Dance Schools and is a professional instructor and choreographer. She teaches and coaches at dance studios, workshops, and independently; and judges at collegiate ballroom competitions. Barb has received countless championship awards and trophies at competitions and exhibitions. She also instructs and supports USA Dance clubs. But what she loves the most is coaching, teaching, and judging competitions for our ND/SMC Ballroom Dance Club which she has been doing since 1998! Barb enjoys meeting new students and sharing her joy and passion for ballroom dancing.