Competition Team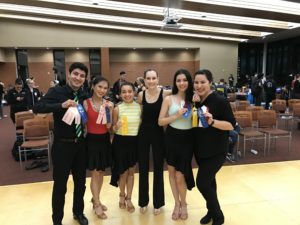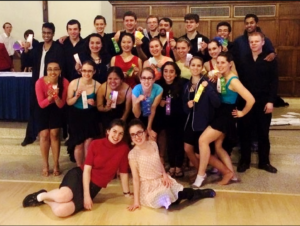 The Notre Dame Ballroom Dance Club competes in numerous collegiate dancesport competitions throughout the year. We travel to colleges around the Midwest including University of Wisconsin in Madison, Ohio State University in Columbus, and Valparaiso University. We also host our own annual competition, the Irish Dancesport Gala, late in the spring semester. We welcome our members of all levels to compete as part of the competition team.
Competition Format
Ballroom and Latin Dance Classifications
Ballroom
Latin
American Smooth
International Standard
American Rhythm
International Latin
Waltz
Waltz
Cha Cha
Cha Cha
Tango
Quickstep
Rumba
Rumba
Foxtrot
Tango
Swing
Jive
Viennese Waltz
Foxtrot
Mambo
Samba
Competition Levels
Newcomer
Bronze
Silver
Gold
Novice
Pre-Champ
Champ
Be Competition Ready!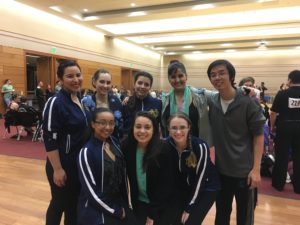 Opportunities to go to competitions that the club will be going to as a team will be sent out in the form of surveys our weekly emails. Please fill them out and we'll take care of everything else from registration to housing to transportation. If you're on the fence about whether to go, speak to an officer and we will happily discuss with you and should you decide to go, guide you through the process.
After this, all you need to do it PRACTICE, PRACTICE, PRACTICE!