Welcome to our senior capstone project dedicated to equipping nonprofit organizations with additional resources to develop an increased sense of data literacy!
To read the academic paper written alongside the development of these workshops, please see the download link below.
Access the Workshops
This page consists of a total of six freely available workshops broken into two parts: Data Science Rundown and Measuring Impact. Each lesson contains an activity and a link to a feedback survey so that we can continue to improve our workshops. Access the workshops from the buttons below, or navigate to the menu buttons to the left on this page.
Data Science Rundown
Access the workshop series overview here.
Measuring Impact
Access the workshop series overview here.
Project Context
This project was developed by three Notre Dame Students in the iTREDS program (Interdisciplinary Traineeship for Socially Responsible and Engaged Data Scientists) as a senior capstone, sponsored by the Lucy Family Institute for Data & Society and funded by the National Science Foundation.
The mission of the two-year iTREDS program is to educate the next generation of data scientists in a way that ensure ethics and social responsibility are intertwined with delivering data-driven solutions in the real world. Students are encouraged to produce impactful and equitable solutions while appreciating the ethical implications of data science innovation and results.

Lucy Institute for Data & Society
For more information on the authors, please see our About the Authors page.
Key Terms
To introduce our project, it is first critical to understand some of the related terminology. In a world that increasingly relies on data-driven decisions, there are several terms that have entered the vernacular, including specific terms that relate to data science and nonprofits.
Data Literacy
Data Imperative
Data Drift
A core component of our project relates to data literacy. According to Rahul Bhargava, from Data Pop Alliance, data literate individuals:
desire to learn more and understand that tech can create new opportunities
understand data skills exist on a spectrum
see data as individual facts and pieces of information
know that developing data-related knowledge is "actionable and goal-oriented"
know that humans interface with larger social structures through data
Another critical part of this project is the understanding of unique needs of nonprofits. Jennifer Bay and Rachel Atherton define the data imperative.
The push to quantify outcomes and track measurable success
In turn, this creates a culture of dubious consent, where nonprofits must collect and share data of clients
Finally, Bay and Atherton also define the data drift, another important aspect of our data-driven world and its impact on nonprofits.
The expectation that nonprofits will direct some of their already-limited resources to data collection and maintenance
Data Carpentry
These workshops are formed in the pedagogical underpinnings of the Data Carpentries, which is a "worldwide community centered around creating open-access curricula and delivering hands-on workshops to increase data literacy and computational skills," which relies on a "train-the-trainer approach" and a highly interactive classroom environment that uses "two-way feedback between learners and instructors" (Chiewphasa). In the spirit of full transparency, we note that the direct authors of these workshops are neither Carpentries certified nor experts in pedagogy. However, Dr. Ben Chiewphasa, a previous advisor of ours and certified Carpentries instructor, began this train-the-trainer process with us, and a great deal of time related to this project was dedicated to the research and familiarization of best pedagogical practices.
Previous Research
Before developing our workshops, we noted two important past developments in the Carpentries pedagogical framework: the first is through the New York Data Carpentries Library Consortium (NYDCLC), and the second was conducted by Dr. Ben Chiewphasa of Columbia University as well as Dr. Anna Moeller of the University of Montana.
New York Data Carpentries Library Consortium (2021)

Carpentries-affiliated association of academic, public, and school librarians
Community of practice on building data skills
Hosted in New York just before COVID shutdowns
Topics were SQL, web scraping, data cleaning
Participants recruited by email
Findings not published in an academic journal
Dr. Ben Chiewphasa and Dr. Anna Moeller (2021)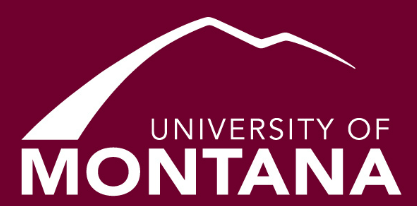 Offered to graduate students at the University of Montana
Series of six workshops in R
Shifted to online delivery during COVID
Takeaways related to online learning rather than Carpentries model itself
Emphasized the need to start from the basics and use formative assessments
These two projects were immensely helpful in the research phase of our project, though neither of these seek to address the specific issues faced by nonprofit organizations.
Problem Statement and Project Aim
Nonprofit organizations face unique challenges when it comes to data literacy, including the impacts of the data imperative and data drift, as well as a lack of funding and staff trained in data science. There are often very few resources available that are specific to nonprofit organizations, so they often lag behind.
In this project, our aim is to develop a series of workshops in the Data Carpentries pedagogical framework intended to serve as a baseline for data literacy for nonprofit employees and/or volunteers.
Project Development
To complete this project, we interviewed various individuals from two nonprofits in South Bend: Our Lady of the Road, and the Boys and Girls Clubs of St. Joseph County. These individuals had varying degrees of involvement with data-related processes and included individuals who identified themselves as Grant Writers, volunteers, and Data Specialists, for example. We compiled qualitative data collected in these interviews with research on pedagogical best practices to develop a series of six workshops that can be completed with an in-person instructor or asynchronously online. This research and the resulting workshops are among the first iteration of a curriculum that will remain freely accessible online. While the original authors graduate in May of 2023, it is our hope that this can be a starting point for nonprofits to engage more with data science-related topics and an area of focus for future students to improve if they feel so inclined.
Acknowledgements
We would like to thank our advisors, Dr. Mat Sisk and Dr. Katie Liu at Notre Dame for their support in the project, as well as Dr. Ben Chiewphasa at Columbia University for his assistance in the initial development of the project. Additionally, we would like to thank the iTREDS program staff, particularly Ms. Sugana Chawla, for her guidance throughout our participation in the program. A big thank you to the individuals at the local South Bend nonprofits that we were able to interview. Their input was critical in shaping the direction of our project. Finally, we would like to thank our fellow students in our iTREDS cohort.