Posted on March 21, 2020 in Uncategorized by Aedin
Looking for Irish literature online? Staff and faculty, as well as students, may access ebooks at the Hesburgh Libraries.
It is relatively easy to find online works of literary criticism in the library catalog, but not so easy to find ebooks of fiction and poetry. So I've listed some books below.
Note also that if you are a resident of St. Joseph County, you may have access to novels and audio-books in the digital collection of St. Joseph County Public Library.  If you never got around to registering for public library membership, check their website to see how you can register online: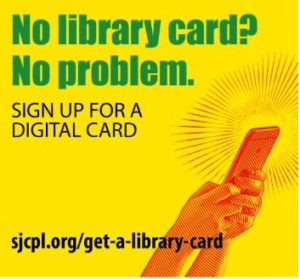 Haven't you wanted to read one of the English translations of Máirtín Ó Cadhain's great Irish novel, Cré na Cille since they were both published?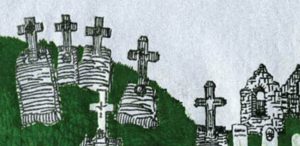 The library has online copies of Graveyard Clay, the translation by Liam Mac Con Iomaire and Tim Robinson.
Máirtín Ó Cadhain. Graveyard Clay: Cré na Cille. A Narrative in Ten Interludes. Translated by Liam Mac Con Iomaire and Tim Robinson. New Haven: Yale U.P., 2016.
A Selection of Irish Writing online via ND Catalog
Links are to the catalog entry – find the 'Online Access' links there.
Ciaran Carson. From There to Here: Selected Poems and Translations. Gallery Press, 2018.
Francis Ledwidge. Selected Poems. Edited by Dermot Bolger; with an introduction by Seamus Heaney. New Island, 2017.
Sara Baume. A Line Made by Walking. Houghton Mifflin, 2017.
Emilie Pine. Notes to Self: Essays. Dial Press, 2019.
Melatu Uchie Okorie. 'This Hostel Life'. In Lit: Literature Interpretation Theory: Recessionary Imaginings II: Post-Celtic Tiger Ireland and Contemporary Women's Writing, 03 April 2017, Vol.28(2), pp.185-193
Patrick McCabe. The Big Yaroo. New Island, 2019.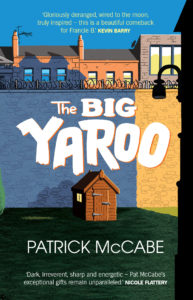 Irish Fiction in the Public Library's Digital Collections
See the St. Joseph County Public Library website for information
Anna Burns. Milkman. (They also have the audiobook for streaming).
Anna Burns. Little Constructions.
Edna O'Brien. The Little Red Chairs.
Edna O'Brien. Girl.
Sebastian Barry. Days Without End.
Sally Rooney. Normal People.
Sally Rooney. Conversations With Friends.
Liz Nugent. Lying in Wait.
John Banville. Mrs.Osmond.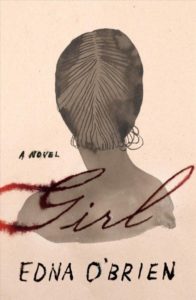 In checking our online Irish literature, I noted that the poetry collections online in the Proquest/Literature Online collection are good for reference but not enjoyable for reading, so I did not list them. Similarly, many plays by Irish writers are included in the Drama Online database, but I had repeated problems accessing the database and so I'd rather leave them until another time. 
Disclaimer: I have no 'inside knowledge' of the St. Joseph County Public Libraries. I checked their website and catalog for the information above.