We plan to share a tune from the O'Neill Collection (the library of Captain Francis O'Neill) each week this semester. If you wish to share a recording of yourself playing this tune, please tag it on social media with #ONeillTunes.
Week 1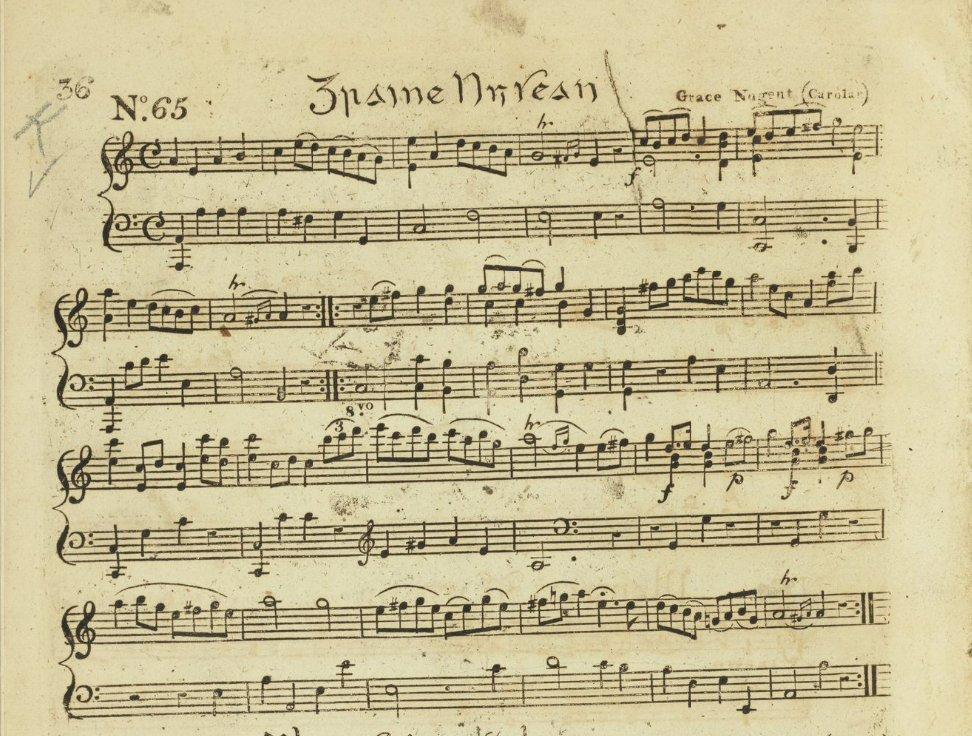 Grace Nugent, in Edward Bunting's A General of the Ancient Irish Music. Circa 1800. Link to digital image: https://marble.nd.edu/item/000297305
Watch this space for next week's tune!