Adopted in 2011, the Sakai LMS is a core component of the learning and teaching ecosystem at Notre Dame. Although Sakai has served the University well, it is now time to identify a LMS platform to replace Sakai completely by the Fall 2022 semester.
Why the Move Away from Sakai?
The OIT Teaching & Learning Technologies Team (TLT) and the Learning Management Guidance Council (LMGC), with the guidance of ND Learning, have conducted a landscape scan of the LMS marketplace, including a detailed capabilities analysis and peer benchmarking along with faculty and student experience surveys and focus groups here at Notre Dame.
The Sakai platform has diminished significantly in the past five years, now retaining only 1% market share in US higher education. This means that fewer developers, publishers, and third-party tool vendors are attending to Sakai, a downward trend that is likely to continue. At the same time, new easy-to-use platforms with powerful features are flourishing at our peer institutions and throughout higher education. As such, the Provost's Office has accepted the recommendation that we move to replace Sakai, beginning in Spring 2021 with a live comparative analysis of two candidate platforms.
What is the Future of ND LMS?
The next LMS platform should amplify student learning, increase efficiency, and work seamlessly with the wide range of teaching and learning tools now available. The research and analysis done by the TLT team & LMGC has identified two viable options to replace Sakai at Notre Dame: D2L Brightspace and Instructure Canvas.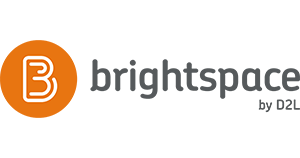 Click on the links below to view the vendor demos for the two options.
D2L Brightspace
Instructure Canvas
How will the Decision be Made?
To ensure that the voice of the faculty is paramount in the selection of the next platform, we have empaneled a University-wide Faculty LMS Succession Committee with representatives from the Colleges and Schools and from elected governance bodies. The list of committee members can be found HERE.
The charge of the committee is to review Brightspace and Canvas, solicit feedback, and by the end of May 2021, select the LMS that is most likely to cultivate effective learning at Notre Dame.