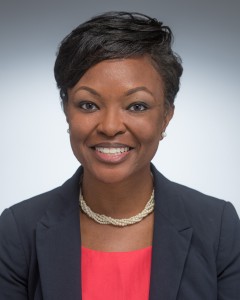 MS in Patent Law, The University of Notre Dame du Lac, May 2015 (expected) Ph.D. in Biomedical Sciences, Meharry Medical College, May 2014
VaNae Hamilton is a microbiologist and immunologist with specific training in research on the neglected tropical diseases. During her doctoral training, VaNae served as the principal investigator for a predoctoral fellowship from the National Institutes of Health to investigate the import mechanism of an essential metabolic protein in Trypanosoma brucei.  VaNae also completed specialized training at the Marine Biological Laboratory in Woods Hole, MA.
Over the course of her academic career, VaNae held multiple fellowships including the Integrated Technology Transfer Fellowship at California State University San Bernardino,  National Institutes of Health Ruth L. Kirschstein National Research Service Award Individual Fellowship, and the Southern Regional Educational Board Doctoral Scholars Dissertation Fellowship. VaNae has published two first-author manuscript on her dissertation work  "Trypanosome Alternative Oxidase Possesses both an N-terminal and Internal Mitochondrial Targeting Signal"  in Eukaryotic Cell and  "A novel protein translocase of mitochondrial inner membrane in Trypanosoma brucei"  in the Journal of Biological Chemistry.  VaNae has also spent several years teaching Anatomy and Physiology as well as Microbiology and Introductory Biology.
VaNae is a member of several professional societies including Sigma Xi Scientific Honor Society,  American Society for Microbiology, and the American Association for the Advancement of Science.
Dr. VaNae Hamilton is currently a graduate student in the Master of Science in Patent Law program at Notre Dame. VaNae has a particular interest in biotechnology.
While earning her MS in Patent Law, Dr. Hamilton is working part-time in the Intellectual Property and Technology Transactions department at Neal, Gerber & Eisenberg in Chicago, IL.
VaNae can be reached at hamilton.97@nd.edu