Muddy Sunday
Sunday morning I woke to the sound of rain hitting my roof. Ugh! I usually find that soothing on a weekend morning, but my first thought was, "I have to shoot Muddy Sunday in the rain!" Sigh! As much as I wanted to stay in bed and sleep in, my mind was immediately going through a mental checklist of additional items I would need to bring along, to protect my gear from rain and mud splatters that would inevitably travel in my direction.
Most professional photographers will tell you there is nothing worse than shooting in inclement weather, which we have our fair share of here in South Bend! Also, shooting on the sidelines during a sporting event can be very dangerous. But that's another blog for another time. Kids playing volleyball in the mud is difficult enough to capture but when you are constantly fussing with a plastic cover on your gear, it can become extremely frustrating. Fortunately the rain stopped by mid-morning and it was just another grey day. What a surprise! So I decided to brave it and go without a raincoat for my cameras. Fortunately, my gear was spared, only a few minor splatters that were easily wiped off.
The highlight of this event was when mechanical engineer student, Jonathan Cernanec made his final plunge in the mud after playing volleyball with his teammates! It reminds me of the photo I took of Everett Golson diving into the end zone in a two-point conversion that tied the game against Pittsburgh in the fourth quarter. Maybe this photo will show up on the Internet with Cernanec donning a Superman cape too!
Barbara Johnston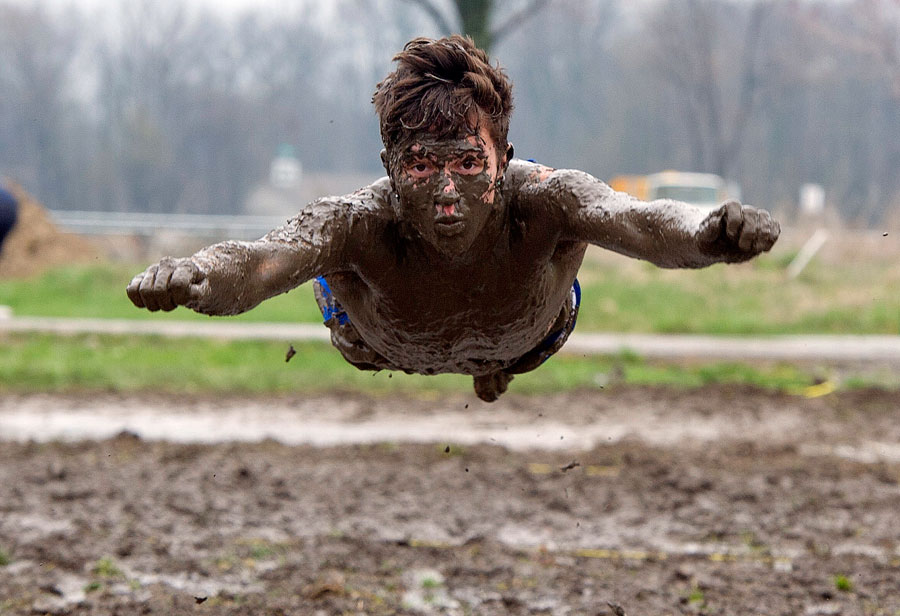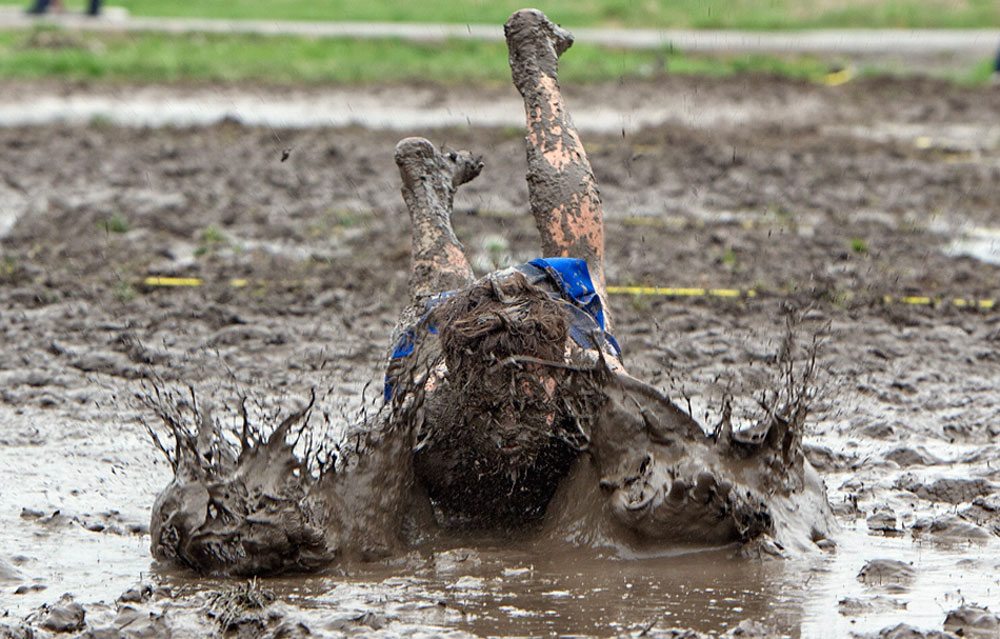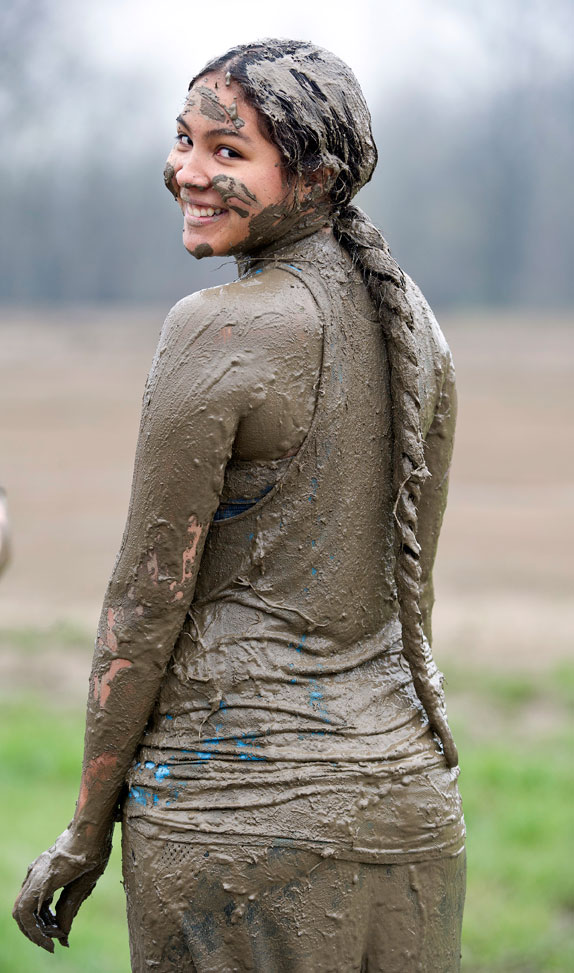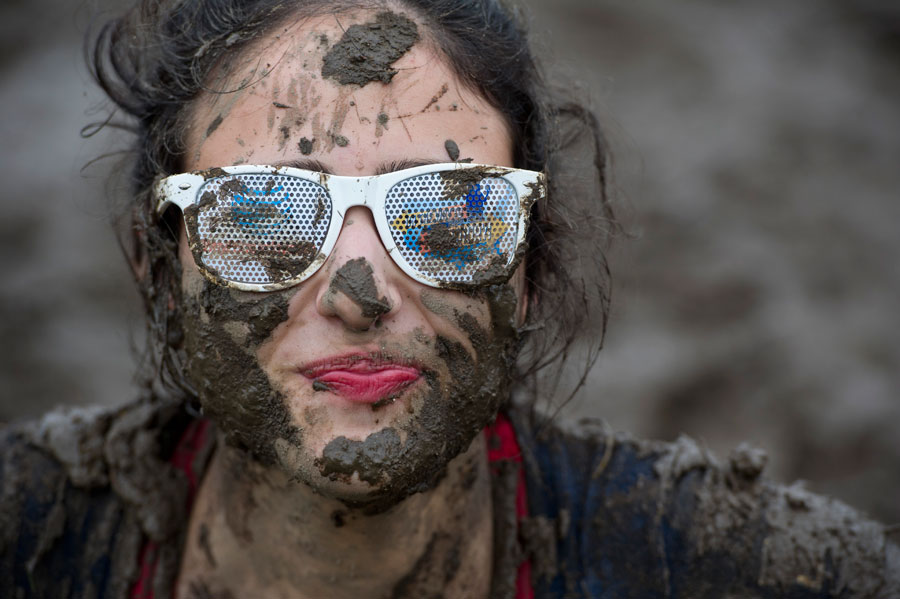 For more photos visit the entire gallery here.
Fisher Regatta 
Saturday afternoon, Joe Gomes and Bob Heieerman from East Race Rescue were kind enough to allow me to ride along on their motorboat to shoot the annual Fisher Regatta. It was definitely a better option than schlepping 10 to 15 lbs. of camera gear back and forth from the starting line to the finish several times along St. Mary's Lake. Much easier on my aching back!
While Gomes and Heieerman kept a watchful eye on the participants to assure their safety, I photographed them as they passed. Some made record time, as others struggled to stay afloat or had to abandon their vessel entirely and tow it to shore. Unfortunately, I was unable to capture a good spill. I was at the finish when I should have been at the start, or at the start when I should have been near the finish! That's how it goes some days. Never in the right place and the right time! However, I did capture the spirit and joy the students experienced during this annual spring tradition at Notre Dame.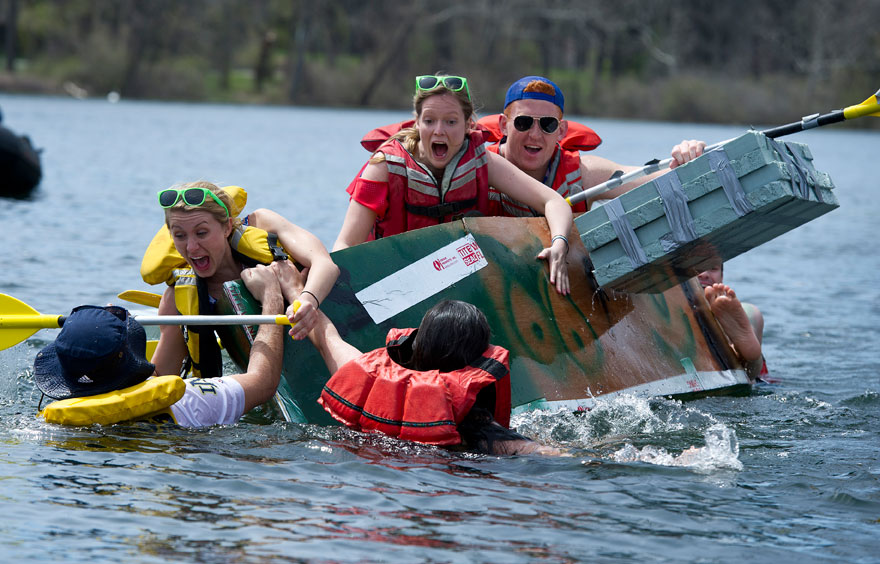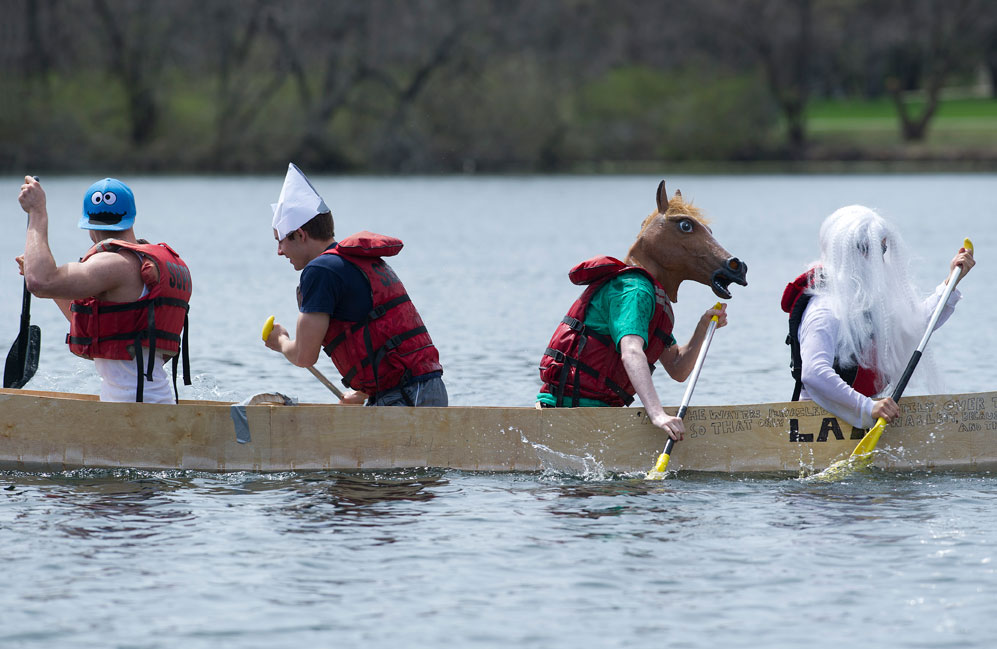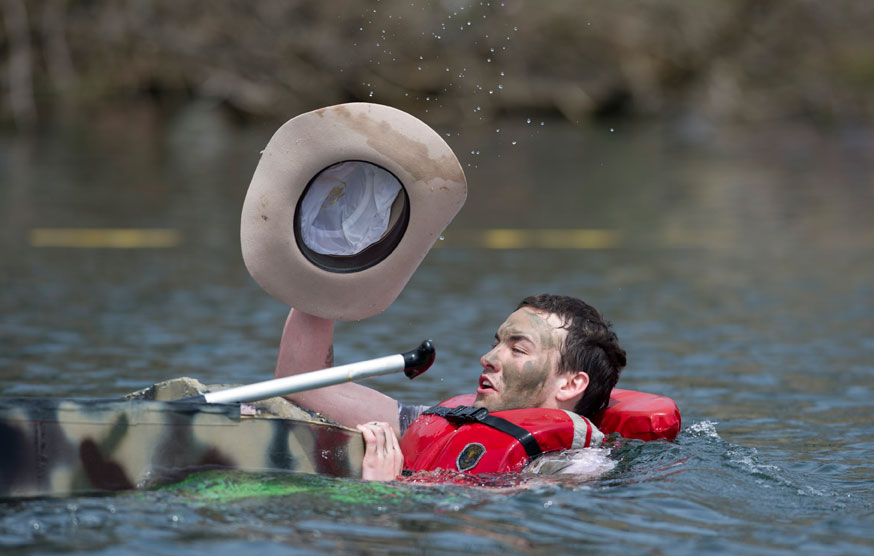 For more photos visit the entire gallery here.