I recently photographed the Grotto for an edge-lit glass panel art piece that will be displayed in the University Relations' office of the Main building.
We had to reschedule a few times due to inclement weather before getting a perfect evening. Unfortunately it was a Friday evening but Mother Nature was calling the shots for this shoot.
With all the candles lit, the sun rapidly descending and my VERY patient models in place, I proceeded to crawl behind the candle racks, collecting cobwebs on my face and hair—fortunately no spiders—to position my camera for an interior. It didn't take long before beads of perspiration trickled down my forehead; the Grotto heats up like a pizza oven when all the candles are lit.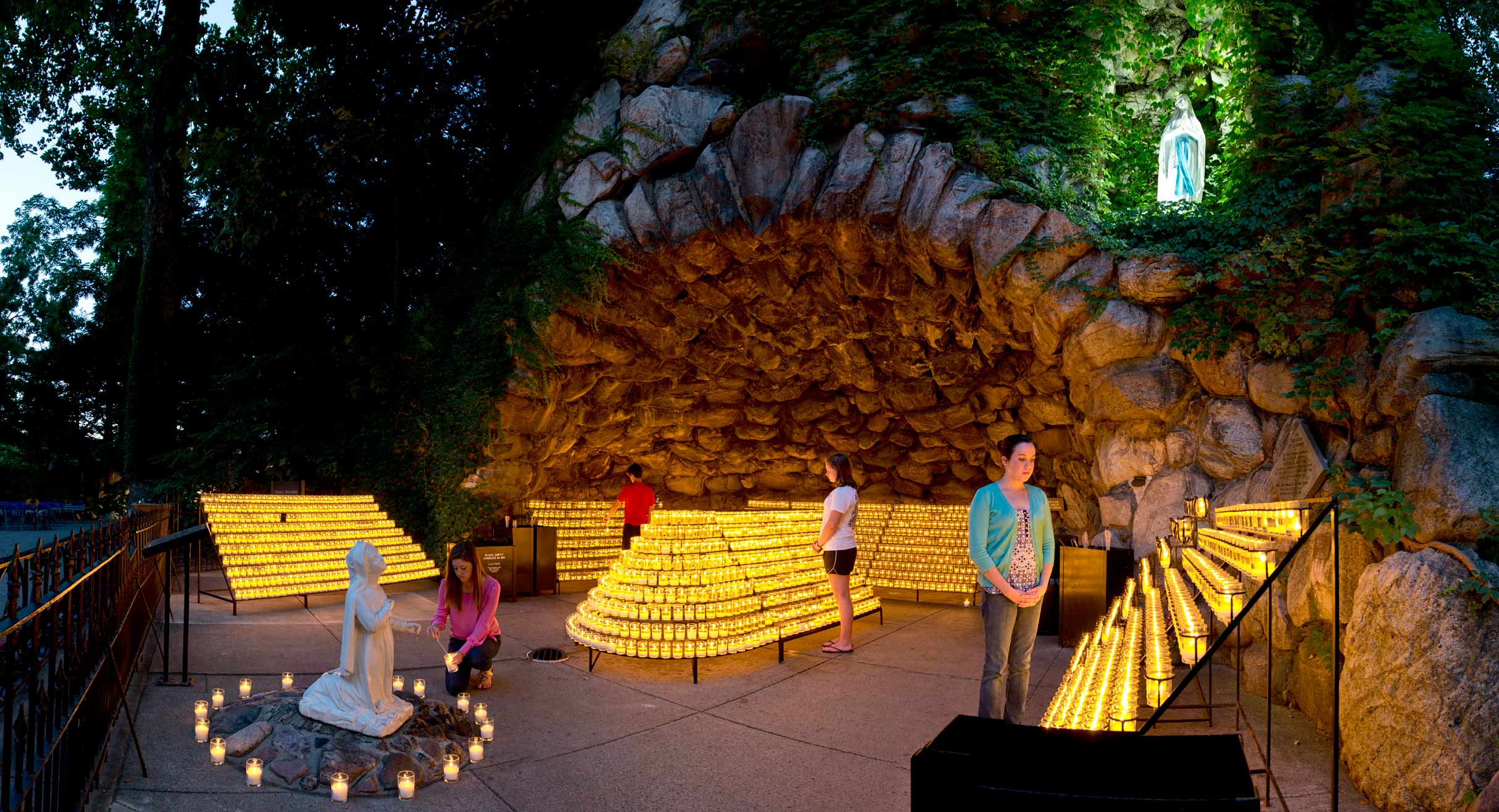 After I finished shooting every possible angle with my volunteer models, a group from a wedding rehearsal held earlier in the Basilica gathered in front of the Grotto with candles. I quickly decided to shoot a high dynamic range (HDR) panoramic. HDR photography is a process that allows you to combine bracketed exposures to capture detail in lightest and darkest areas of an image.
I crawled back into my sweltering corner and shot a series of bracketed exposures as I panned from side to side, capturing the entire scene.

Later on my computer, I combined the series of bracketed images in Photomatix Pro software.

I then stitched the processed images together in Photoshop.
Creating a HDR panoramic of the Grotto. Ta-dah!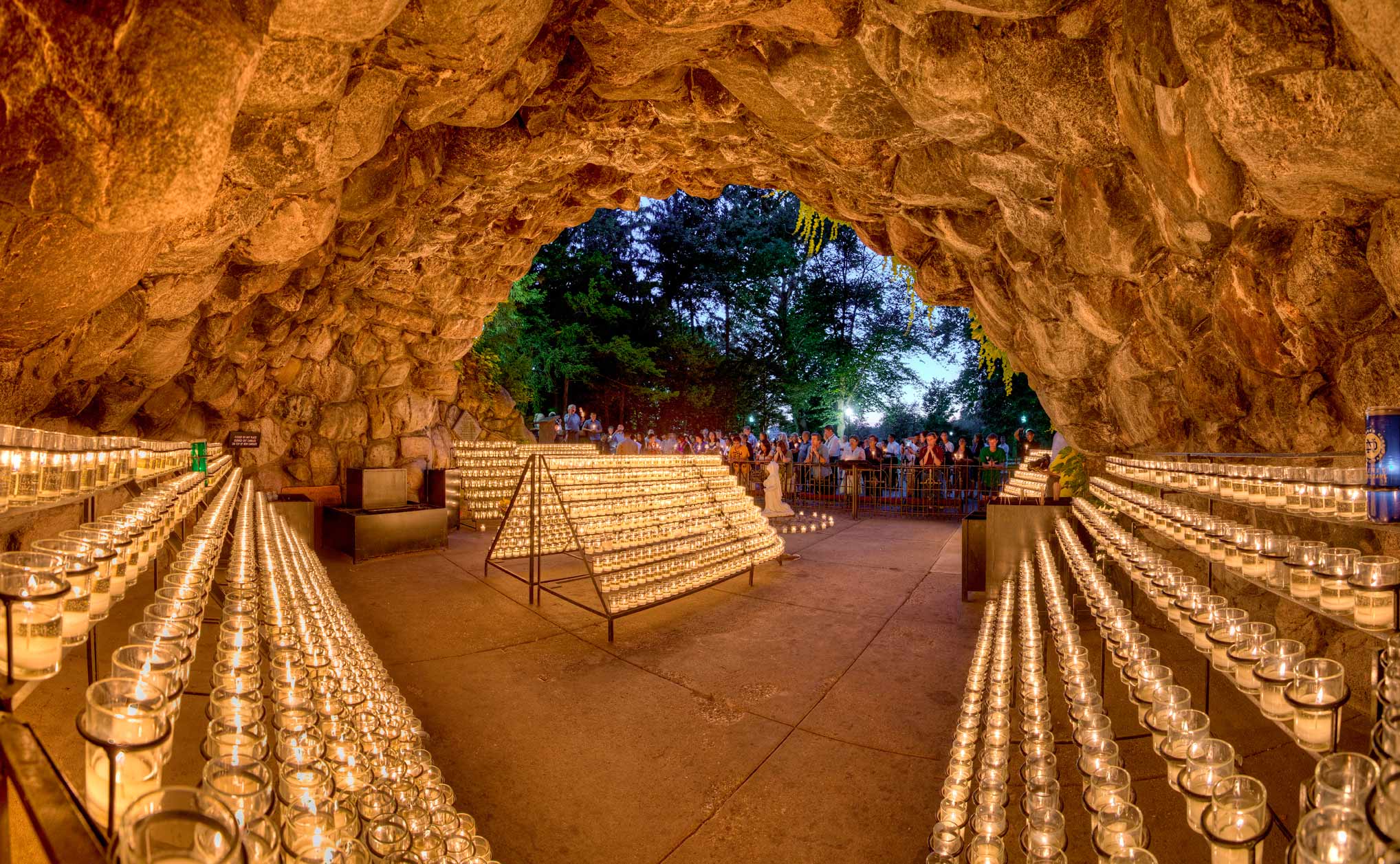 HOWEVER, the photograph that was selected for the art piece was one I captured just before packing up my gear and calling it a night! All I had to do was stand back and wait for the perfect moment!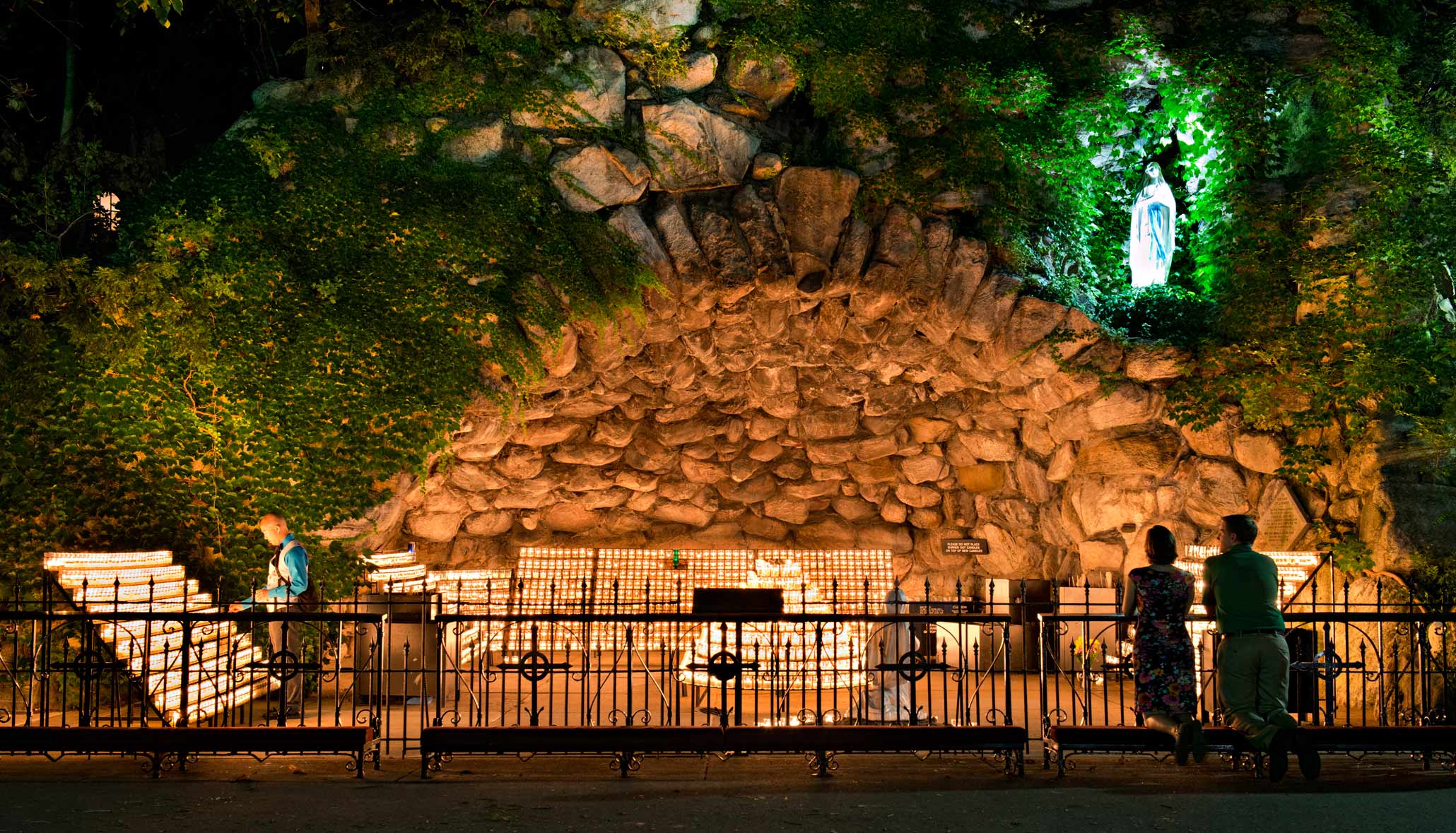 *To purchase any of the images in this blog simply click on the image.  You will be directed to our photo store where you will be able to process a photo print order. For any image from the University photographers please visit photos.nd.edu.
Barbara Johnston