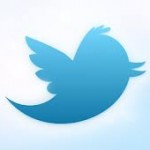 For all of you readers who have twitter accounts and "tweet."  At the suggestion of David Yamane (Wake Forest), I have pushed forward and created a twitter account for CSPRI:
For now, I will be tweeting blog posts on this account, and if you use Twitter, you can follow us either through the link above or by clicking on the "follow me" bird now showing up on the side of our blog.
If readers have additional suggestions for CSPRI and/or the blog, please e-mail me.  Also, I am compiling an e-mail list for when CSPRI sends out research reports and summaries.  If you would like to be on this list, please e-mail your address to bstarks@nd.edu and simply ask to be added to our list.