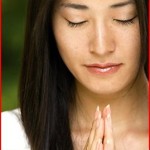 Given my last post on NFP and divorce, I would like to highlight a new study that is making headlines on some Catholic blogs.  Commissioned by the Women, Faith and Culture project, the preliminary report, "What Catholic Women Think About Faith, Conscience, and Contraception," analyzes survey data from a sample of 824 church-going Catholic women ages 18-54, looking at their views on the topics of faith, conscience, and contraception. From the website "Women, Faith, and Culture: Exploring what Catholic Women Think" we are presented with the following statistics:

Catholic Women and Faith
90% say faith is important to daily life
72% rely on homilies to learn the faith
28% have gone to Confession within the year
Catholic Women and Contraception
33% think the Church says "yes" to contraception
13% say "yes" to Church teaching
37% say "no" to Church teaching
44% say "no, but maybe …" to Church teaching
In summary, the authors of the report write the following:  "Our data challenges the assumption that Catholic women square off in near-universal, unyielding opposition to the Church's teaching on contraception. In fact, the views of Catholic women show considerably more nuance, reflecting ambivalence as well as fidelity or dissent on this issue. In addition, many women who currently disagree with the Church's position show some receptiveness to learning more about what the Church teaches, suggesting a degree of openness that has been overlooked or underestimated until now. However, the data underscores the steep, long-term challenge the Church faces in communicating a correct view of conscience and the Church's role in forming conscience, particularly in matters of human sexuality" (pg. 19).
Also, for those who commented on my last post who are interested in NFP statistics the report notes an interest among Catholic women in learning more about NFP: "Women who are receptive to learning more about Catholic teaching on contraception show most interest in the health and relationship benefits of natural family planning (NFP) and in evidence of NFP's effectiveness."
Twenty-three percent show interest in couples' testimonies about health and relationship benefits.
Twenty-three percent want to see studies that prove NFP's effectiveness.
Twenty-two percent express interest in a doctor's recommendation of NFP and its effectiveness.
Twenty-two percent indicate interest in couples' testimonies about NFP's effectiveness.
You can read the full report here.  I look forward to reading the full study which will be out in 2013 and looking more closely at its methodology.
———————–
photo by guppydas via flickr