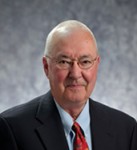 I received a letter out of the blue from Andrew Greeley sometime in the late 1980s commenting on a book I had just published. As a postscript, he asked me if I wanted to see a yet unpublished work of his which, of course, I did want to see. Not to put too fine a point on it, within a few months I had on the floor of my study a pile of Xeroxed manuscripts of works "to be published" with approximate dates of their publication. When I joined the faculty of the University of Notre Dame in 1988 he invited me over to Chicago for lunch. It was then that I discovered that however pugnacious Andy was in print, he was reserved in person almost to the point of reticence. From that time until his terrible accident in 2008 I was the recipient of newsletters, books at Christmas, occasional exchanges of emails. And a few chance meetings when I would spy him on campus for football games.
For some years Andy would be in Arizona – no fool he! – for the winter term teaching at the University of Arizona in Tucson. I met him a number of times there. He helped out in a parish (Mother of Sorrows) where I had spoken and, on one occasion, he drove down to Sonoita with the parish pastor to meet me at Santa Rita Abbey where I would go to give some talks to the cloistered Trappistines.
It would be too much to say that we were good friends but it is the case that I was part of a vast web of people with whom he "kept in touch." An ancient father of the church once said that only a liar would claim to have read everything written by Saint Augustine and I would be a liar if I made a similar claim in having mastered the Greeley corpus. I can say, in truth, that I have read a fair amount with some works making a deep impression on me. His Unsecular Man was a healthy corrective to all of the secularization talk I encountered in the coffee rooms of academe and I shared heartily both his convictions about the value of parochial education and his love for the visual power of the Catholic faith.  His love for the mythos of Ireland struck me as overly romantic but there is something to be said for a country that produced a saint (Brigid of Kildare) who saw heaven as a great picnic next to a lake of beer.
Andy entitled his autobiographical memoir A Loud Mouthed Irish Priest which was a description he heard of himself pronounced by a professor at the University of Chicago. He took the putative insult as high praise for he indeed was a maker of noise; he was Irish; and he was a priest. He claimed that everything he did as a writer, a researcher, a composer of opinions, a novelist and as a poet was his way of being a priest. The late Eric Severeid once quipped that sociology is "just slow journalism." Andrew Greeley showed that sociology could be a powerful instrument to speak truth to those who were uncomfortable with the facts and with that instrument he was like the prophets of old: cranky, outspoken, irritating, powerful creator of symbols, indefatigable, but a needed voice for a church that would be shaken from its complacency just as he predicted.
Lawrence S. Cunningham
John A. O'Brien Professor of Theology (Emeritus)
The University of Notre Dame