Carolyn Lax is a grandma!  Please join us in welcoming her first grandchild, Norah Michelle Moore.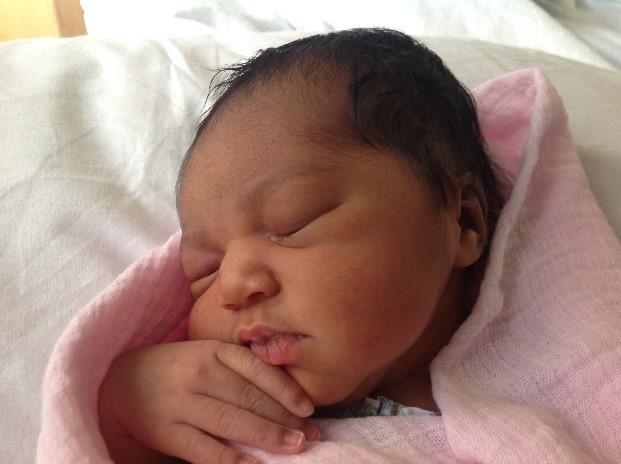 Norah was born at 9:23 pm on August 9, 2017. She was 2 weeks early but is a healthy 6 lbs. 9.9 oz., and 19 inches beautiful girl.  Her proud parents are Jennifer and Craig Moore.
Grandma Carolyn was very happy to be a part of Norah's arrival along with her parents.