The November matching gift email will be sent on Tuesday, November 17 to this list of assigned entities. This list includes entities who have made a gift since October 10, 2020, and as of today have not yet matched their gift.
Starting with this email, we are testing an incentive for benefactors to submit their claim forms through a Notre Dame chocolate promotion. Benefactors who submit a claim form to match their gift will receive this exclusive Notre Dame vintage monogram chocolate made by the South Bend Chocolate Company.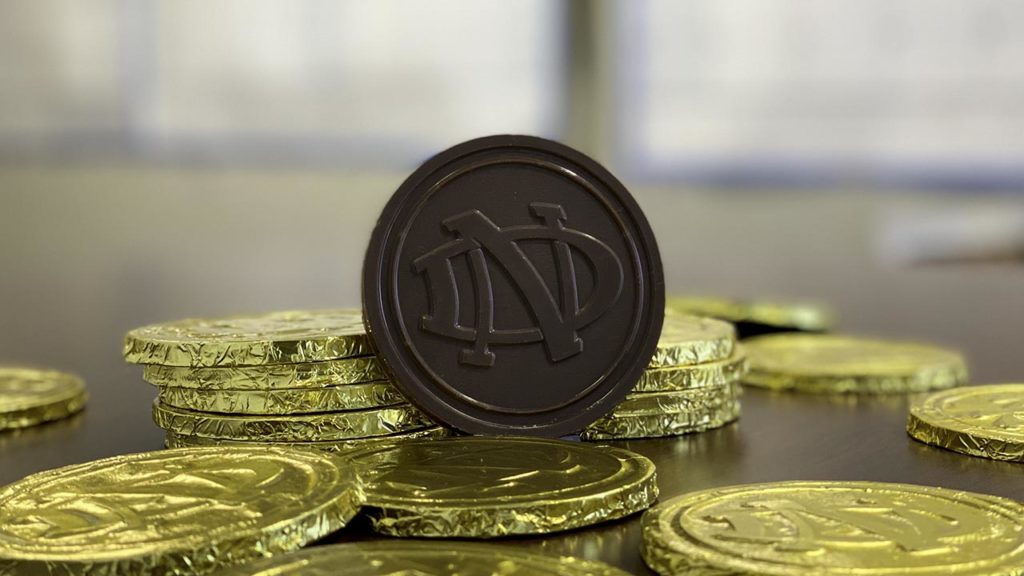 Please note:
1) The first tab "November MG Email" includes entities that will receive an email from me tomorrow, November 17. The gifts on this tab represent $173K in potential matches.
2) The second tab, "November Email Exclude", represents entities that are in fund and giving society renewal populations. I have excluded these entities from the November matching gift email as they are receiving increased communications at this time to renew their gifts. Please feel free to reach out to these entities individually. The gifts on this tab represent over $223K in potential matches.
3) The third tab, "Fundraiser Outreach", includes entities who have made gifts >$25K who we have routinely exclude from these emails but may still be eligible for a match of their gifts.
Please contact Laura Walker with questions regarding this information.