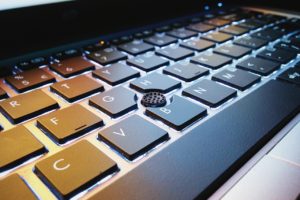 This week's guest blog post comes from Hannah Babbini and the Graduate School Office of Grants and Fellowships.
********************
When I work with graduate students on fellowship applications, I always try to impress that funding is not the only endgame. The skills developed through grantsmanship can be adapted to many opportunities, including live presentations, project management on the job, or other professional writing, such as cover letters. Those personal statements frequently attached to grants are in many ways analogous to the cover letter accompanying your CV or resume: both serve to convince your audience that you are the best person for this opportunity. In particular, there are six essential skills developed when writing a grant. Use these to your advantage in your cover letters!
The key to any successful grant or cover letter is persuasive writing.
Start with More than the Minimum
Gather as much information as possible up front. Underline key points from the solicitation or job posting for easy reference. Investigate the organization's website and other sources. What products, projects, or people are emphasized? How does your profile align? Consider contrasting competitors' approaches.
Determine who will review your materials. Your readers are as diverse as the opportunities available; you may be writing for academic reviewers, government officials, or administrators. Adapt your writing for the intended audience every time.
When you write a grant, I will tell you to research previous essay examples or reach out to past winners. When a job is on the line, look to your network through LinkedIn or IrishCompass for additional insight.
Manage Your Time; Manage Your Project
Project management is an in-demand skill, and when you write a major grant – even if you do not win – you demonstrate serious commitment and project management skills along the way. Planning ahead to balance deadlines, content development, reviewer feedback, and other duties is a skill you will use throughout your chosen career. Likewise, managing content and feedback from multiple sources like your collaborators, recommenders, or reviewers can be utilized time and time again. Make those comparisons clear in your cover letter. If your grant deliverable was ultimately successful, highlight that as well!
Structure Your Content for an Overwhelmed Reader
Your first paragraph is crucial. In a grant, your first paragraph should establish context for your project and outline your approach – demonstrating relevance for this specific opportunity. Similarly, a cover letter should immediately verify that you are eligible for this job. Once those basics are established, you have more freedom to balance details about different criteria with your expertise and how each component is weighted.
Be Specific!
Whether you are working on a dissertation fellowship or a competitive job application, assume the shortlist of candidates will meet the basic requirements. Show how you exceed those expectations using experiences that might not appear on a short resume. Compare these hypothetical examples about leadership:

The second version shows a lasting commitment, personal growth, organizational skills, teamwork, clear results, and dedication to public outreach. The job posting might not have explicitly asked for those things, so now you have an advantage.
Proofread for More than Typos
Proofreading is not limited to grammar and spelling. Ensure that you are answering all questions – ideally in a compelling manner. If you submit a resume instead of a CV, compare your long CV to the cover letter. Did you leave anything out that supports this application?
Lastly, adhere to formatting guidelines. A grant application may be rejected during format review. If cover letter guidelines are not explicitly stated, limit yourself to one page, 1-inch margins, and 11- or 12-point font, along with your header and contact information. Academic cover letters may be longer.
Analyze Feedback from Multiple Sources
Use your networking skills and take advantage of professionalization resources! In addition to online resources, get personalized feedback on your job materials by making an appointment with Graduate Career Services. Related campus resources include the Office of Grants and Fellowships, Writing Center, One Button Studio, LinkedIn groups, and department resume books.
Hannah Babbini is the Assistant Program Director in the Graduate School Office of Grants and Fellowships and ND graduate alumna. She has helped hundreds of ND graduate students develop successful funding proposals and increase their competitiveness. Reach her at hannah.babbini@nd.edu.