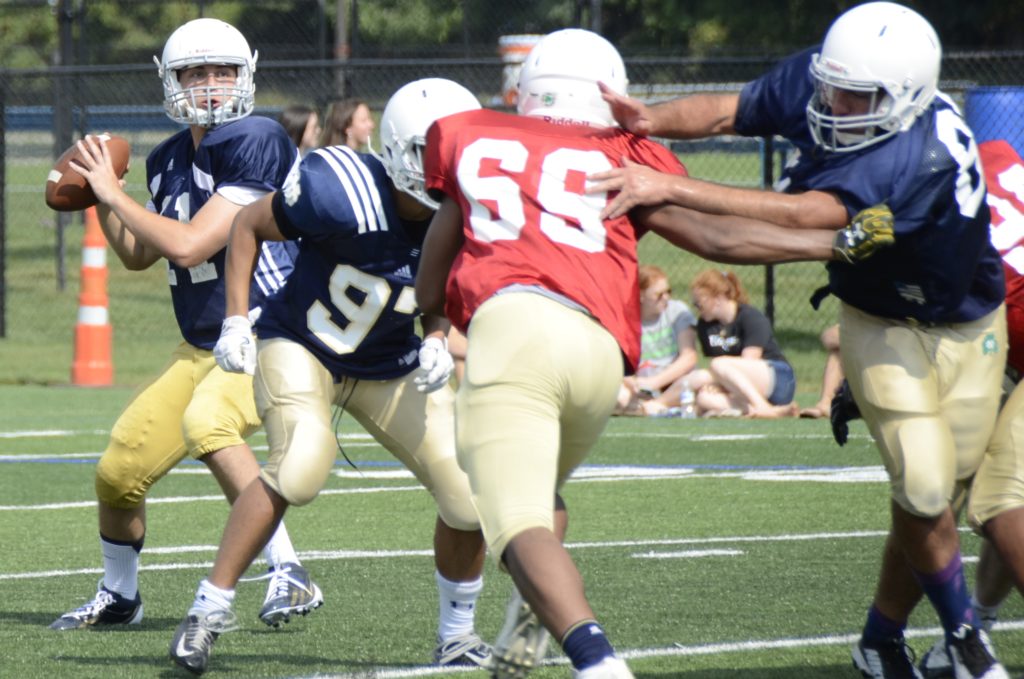 Keenan participates in a wide range of interhall sports. Here are some of our recent accomplishments.
2012 Undefeated Football Champions
2011 & 2013 Football undefeated regular season
2012-13 Basketball runners-up
2011-12  Basketball Champions
2010-11 Basketball runners-up
2013 Soccer Final Four
2014 Lacrosse Final Four
2010 Soccer Champions
2012 Volleyball Champions
2013-14 & 2017-2018 Best Looking Athletes
---
Much like David Stern, Ragan Sernel and Brenden Connelly rule Section Athletics with iron fists as Athletic Commissioner. During the fall, section football is taken more seriously than even most FIFA matches. The spring semester hosts section basketball at Moreau Seminary, one of the coldest courts in the MidWest. But it is a very holy place.
4West is the reigning champion in section football and 1North in basketball, but blockbuster trades and free agent pickups for other sections have opened the door for the 2018-19 season.