Mass is celebrated in the Chapel of the Holy Cross (also known as the Keenan-Stanford Chapel, in that order), located off of the Keenan-Stanford lobby.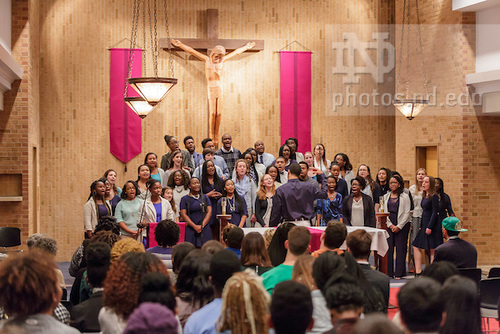 Sunday: 8:30pm
Monday-Thursday: 10:00pm.
Wednesday night is Smoothie Mass where after Mass everyone is invited down to the basement to enjoy some delicious smoothies.
Additionally, during Lent there are hall staff led prayer services every Friday, followed by a meatless meal cooked by the RAs in the basement.