We have big news to share! This year's conference, (Re)Imagining Justice, will take place Friday, April 8 – Saturday, April 9, 2022.
If you are already registered and are looking for details about how to access conference content and materials, download this document for instructions.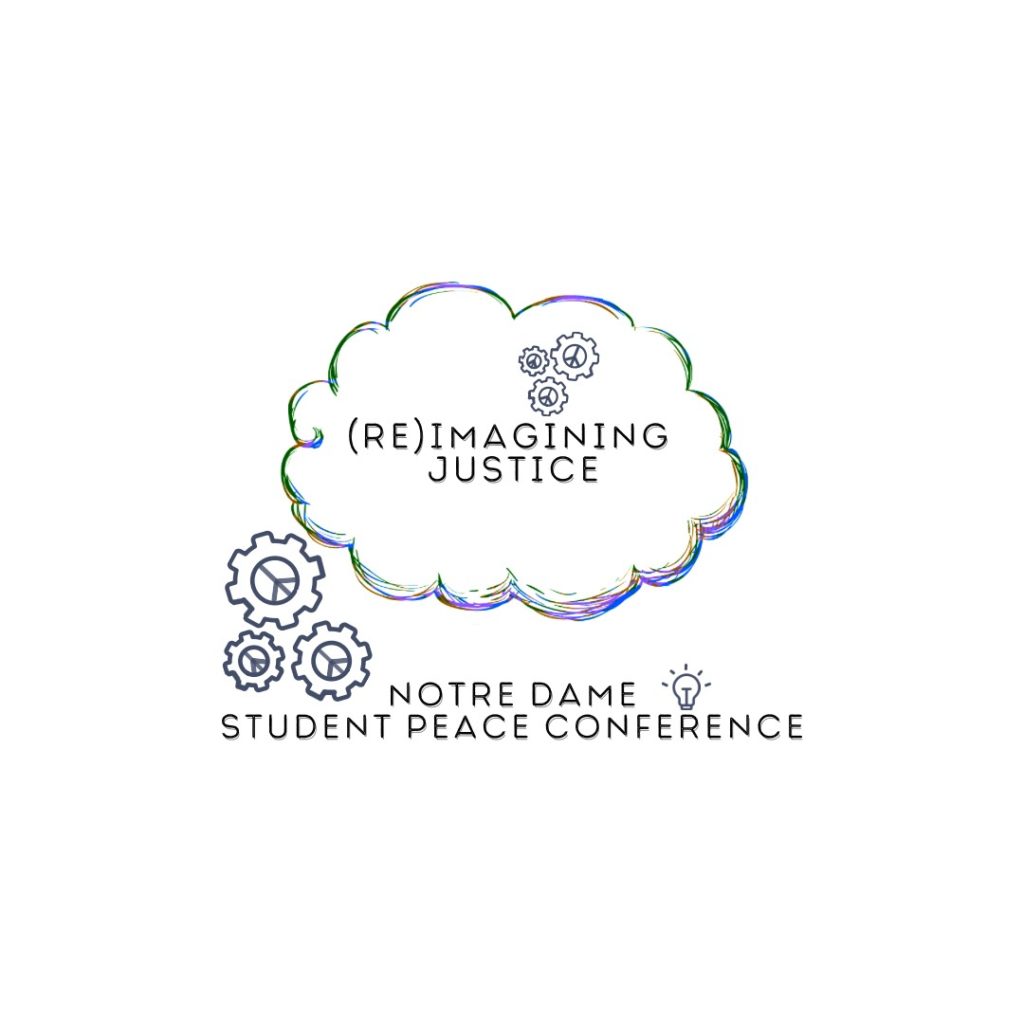 Due to the continued uncertainty around COVID-19, on site attendance and presentation this year is limited to local students from our tri-campus community (University of Notre Dame, Saint Mary's College, Holy Cross College). These sessions will also be streamed virtually.
The remainder of the sessions, including any presentations by students from schools around the country and the world, will take place virtually online. We will also provide networking space online so that those not present in person can connect and share.
While not ideal, we believe this hybrid event will allow more people from more locations to engage in meaningful learning and dialogue while also keeping everyone safe.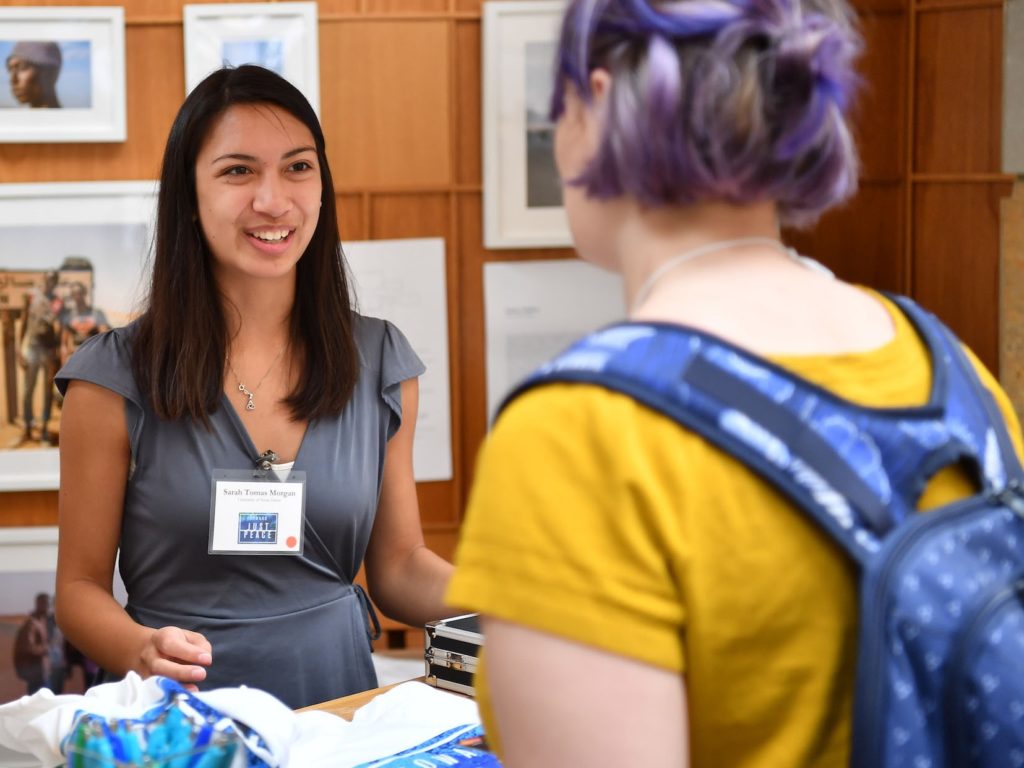 The Notre Dame Student Peace Conference is an annual event organized by students for students and sponsored by the Kroc Institute for International Peace Studies. The conference is free and open to students from any college or university who want to dialogue on important issues related to peacebuilding, social justice, and conflict transformation. Learn more >>>