We are excited to announce the 2023 Notre Dame Student Peace Conference and the return to an in-person event!
The call for proposals is now open! We invite students from all different fields of study to submit interdisciplinary proposals that address the conference theme and demonstrate how their own work, practice, or scholarship advances the field of peace studies.
In order to accommodate international students or student who cannot attend in person, a limited number of spots will be available for those who need to present virtually. However, the majority of sessions will be held on site.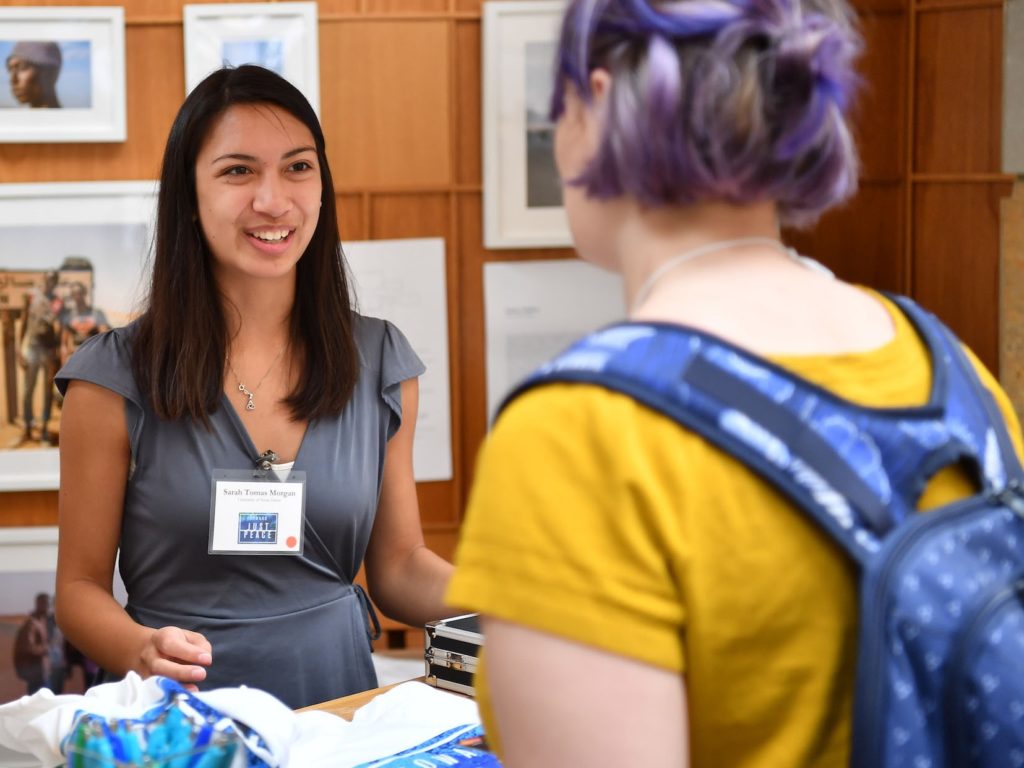 The Notre Dame Student Peace Conference is a free annual event organized by students for students. Sponsored by the Kroc Institute for International Peace Studies, the conference is open to undergraduate and graduate students from any college or university who want to discuss important topics related to peacebuilding, social justice, and conflict transformation. Learn more >>>