The Notre Dame Student Peace Conference is organized each year by a steering committee of committed undergraduate students from the University of Notre Dame.
These students come together from different academic programs and cohorts to organize every conference from start to finish. Read more about this year's committee below!
---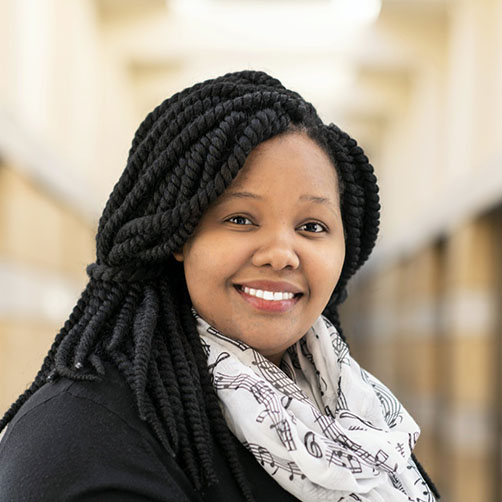 Oneile Gorata Baitlotli, '21
Political Science, Peace Studies, and International Development Studies
Oneile is a senior from Molepolole, Botswana, who is passionate about finding sustainable solutions for access to quality education in Sub-Saharan Africa. Her major in political science, as well as minors in international development and peace studies, have enabled her to deepen her knowledge on this subject. She had the opportunity to intern for Afrika Tikkun in South Africa in the summer of her sophomore year, then worked with The Rusalia Foundation in Kenya after her junior year; both organizations are committed to improving access to education in underprivileged communities. She was attracted to peace studies because of her interest in a peace-centered development approach that recognizes and prioritizes human dignity.
Oneile hopes to continue her study of peace and development by pursuing postgraduate studies in public policy with a focus on education.
---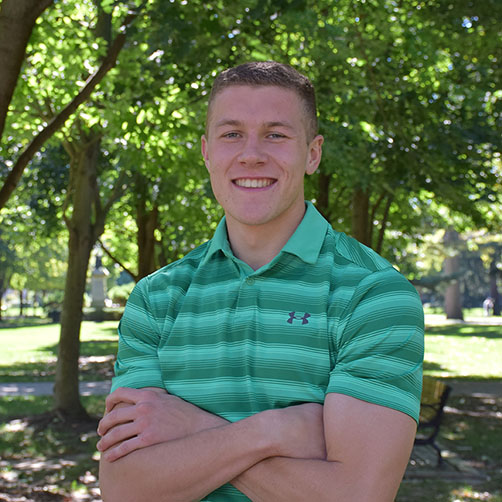 Conal Fagan, '21
Political Science and Peace Studies
Conal is an innovative young professional from Derry, Northern Ireland, who seeks to use sport and education as a means of creating lasting social change. As a member of the Hesburgh-Yusko Scholars program studying political science and peace studies, Conal has been able to further develop and redefine the understanding of his purpose in life through several summer experiences. These experiences have included coaching soccer in the townships of Cape Town, South Africa; facilitating the 2019 GIO Wheelchair Rugby National Championship in Sydney, Australia; and working with Special Olympics International in Washington D.C. as part of its Global Youth Engagement Team.
Conal is inspired daily by these words from Nelson Mandela: "Sport has the power to change the world…to inspire…to unite people in a way that little else does."
---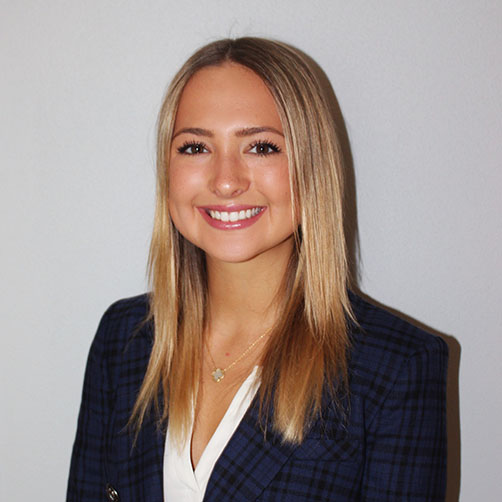 Grace Conroy, '22
Marketing and Peace Studies
Grace is a creative global citizen from Madison, Wisconsin. She aspires to use her business degree in partnership with her peace studies major to explore her passion for photography and her desire to work towards creating a nonviolent world. Her favorite peace studies project this past semester consisted of photographing, mapping and highlighting inequalities in the local South Bend community due to past redlining. Through experiences such as volunteering at a Christian camp in the Dominican Republic and working for a global healthcare advertising agency, she has developed leadership skills that she will carry into her professional life.
Grace hopes to continue to learn how she can use her Notre Dame degree to work with others in creating social change.
---
Nicholas Clarizio, '23
Political Science, French Language and Literature, Peace Studies, and Italian
Nick is an aspiring global leader from Chicago who is striving to transform and improve global diplomacy in order to foster meaningful social and political change. Through his linguistic and cultural studies in French, Italian, and Russian, he has constructed and developed his diplomatic skills and perspectives. These skills are furthered by his studies in political science (with a focus on international relations) and peace studies. He is seeking to advance and diversify his learning through tangible experiences, such as pursuing study abroad at SciencesPo in Paris, as well as by applying for opportunities such as a Boren Scholarship to study in Kyiv, Ukraine, and a Department of State internship in Rome.
As a sophomore, Nick looks forward to the many opportunities available as a student and community member of Notre Dame in his remaining years on campus.
---
To learn more about this year's committee, check out the latest episode of The Kroc Cast podcast to hear them discuss the conference theme and why they chose to get involved.
---
Current students at Notre Dame, Saint Mary's, or Holy Cross who are interested in serving on a future conference steering committee should contact the conference advisor.