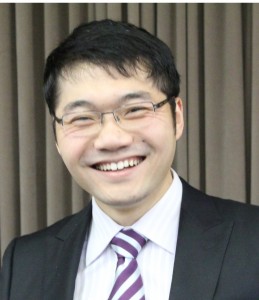 Wei is a postdoc in the lab. He received his B.S in Biology from Wuhan University and Ph.D. in biochemistry and molecular biology from Fudan University. He has previous research experience in the Hippo pathway.
Publications
Huang W*, Zeleniak A*, Fishel M, and Hill R. PTEN-Dependent Stabilization of MTSS1 Inhibits Metastatic Phenotype in Pancreatic Ductal Adenocarcinoma. Neoplasia. 2017 Nov 22;20(1):12-24. doi: 10.1016/j.neo.2017.10.004.
Zeleniak A, Huang W, Brinkman M, Fishel M, and Hill R. Loss of MTSS1 Results in Increased Metastatic Potential in Pancreatic Cancer. Oncotarget 2017 Jan 27.
Gifford J, Huang W, Zeleniak A, Hindoyan A, Wu H, Donahue T, and Hill R. Expression Of GRP78, Master Regulator Of The Unfolded Protein Response, Increases Chemoresistance In Pancreatic Ductal Adenocarcinoma. Molecular Cancer Therapeutics 2016 May;15(5):1043-1052