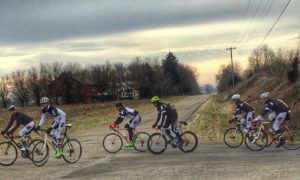 Notre Dame Day is this weekend! This marks one of the best opportunities for us to raise money through donations. Help us reach our financial goals to offset the costs of next year's club travel, equipment, and competitions.
With ND Day fast approaching, it's time to sprint to the finish line! Through giving donations and casting votes, donors can help the cycling club to acquire a share of the $1,000,000.00 ND Day fund pool. The more votes we receive, the more money we acquire. It's like ND Day makes the money you give to the cycling club multiply! That is pretty awesome!
For the first $10 donation, you may cast 5 votes for any club, and for any additional $10 donations, you may cast one vote. We ask that you cast whatever votes you have for our club. This will help us defer the cost of transportation, uniforms, and racing expenses for next academic year.
Please share this with your friends and family, as well as with anyone who loves Notre Dame or anyone who loves the great sport of cycling.
Thank you for your support!
Yours Truly,

Notre Dame Cycling