You will receive an envelope like the one below.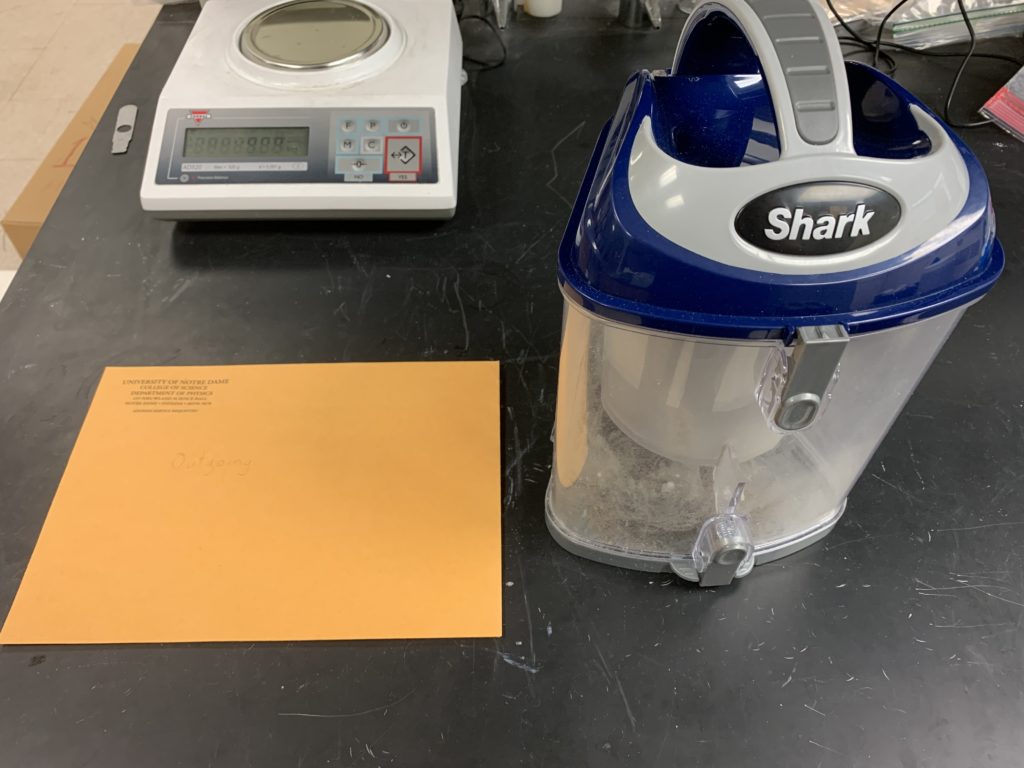 Take the envelope and your vacuum dust container to a well-ventilated and easily cleanable area in case of spills. If you are sensitive to dust, you will also want to wear a mask.
Inside your envelope will be the dust collection kit. This includes written instructions, pre-paid return envelope, small baggie, note-card + double sided tape, and a wooden stirrer/stick.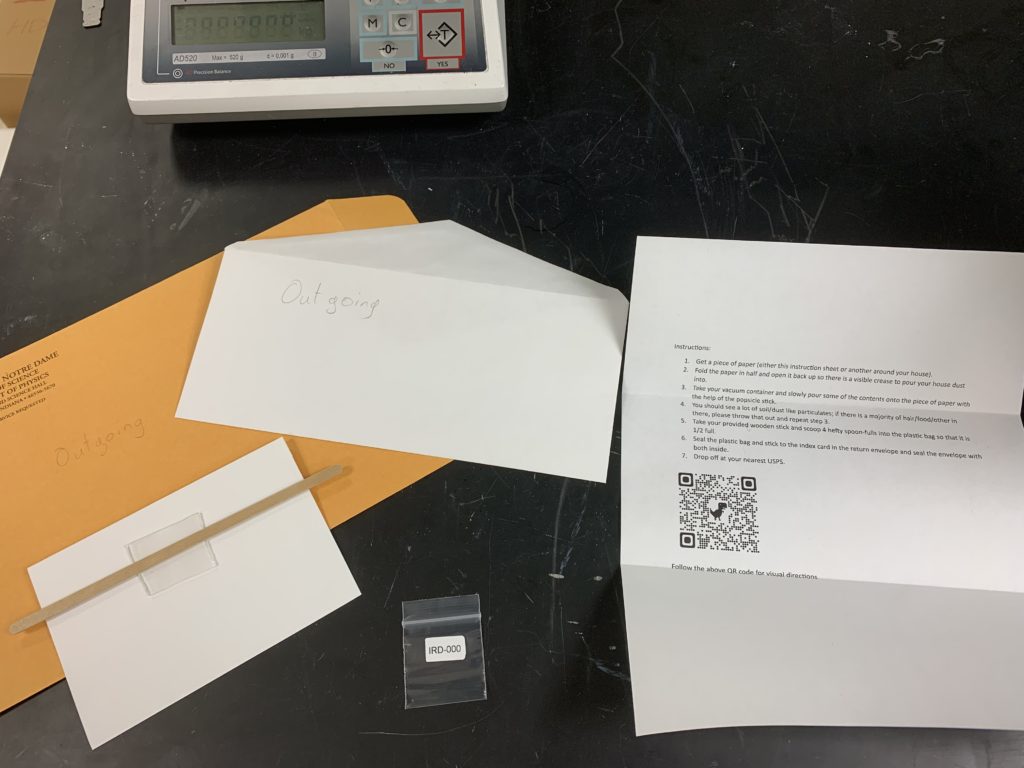 Take the instructions or another piece of paper and fold it in half.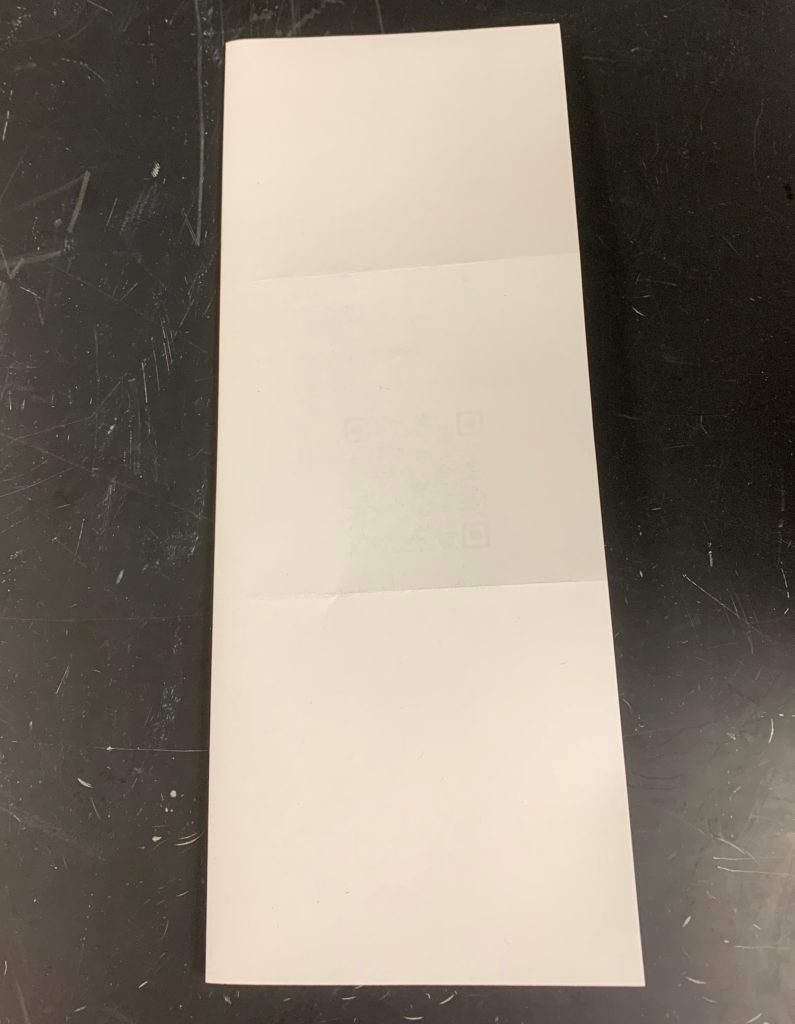 Open the paper back up and pour some dust into the center of it.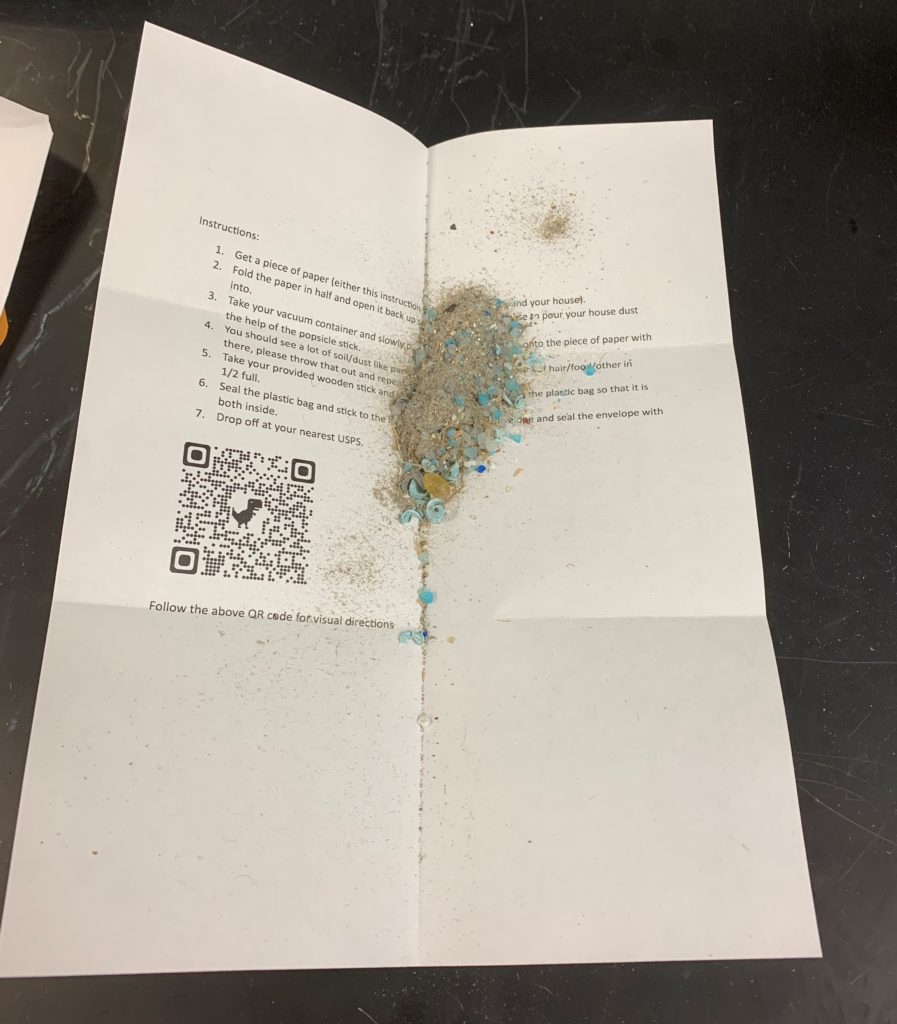 As you can see, there are also larger non-dust items such as the blue kitty litter. Please try to separate out some of these larger non-dust items with the wooden stirrer. We will be able to take care of the rest.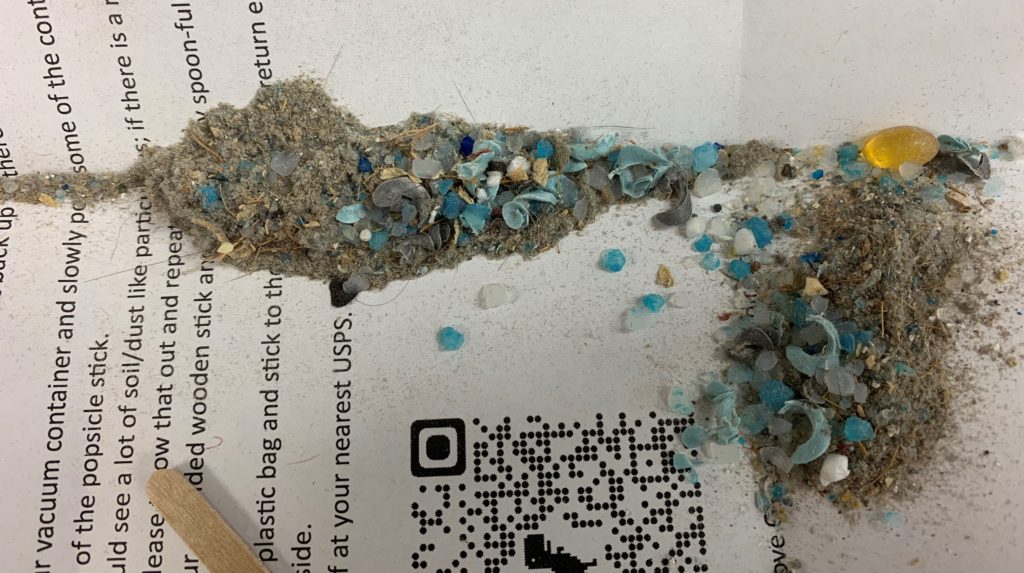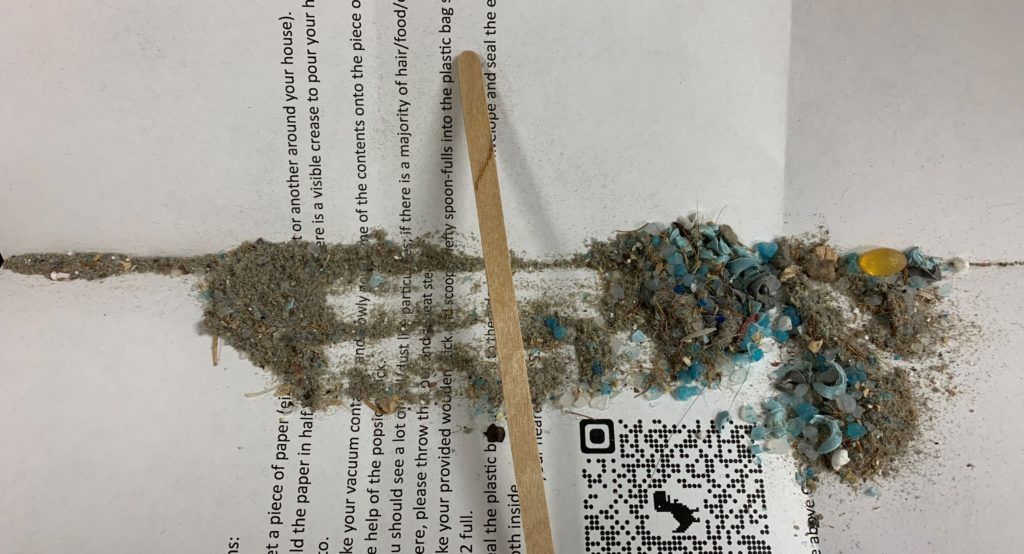 Then you can open the small plastic bag and pour the separated finer dust into the bag. Again it doesn't have to be perfect just mostly free of the larger clumps you can get rid of. This may be easier if you throw away the larger stuff to the right in the bottom picture.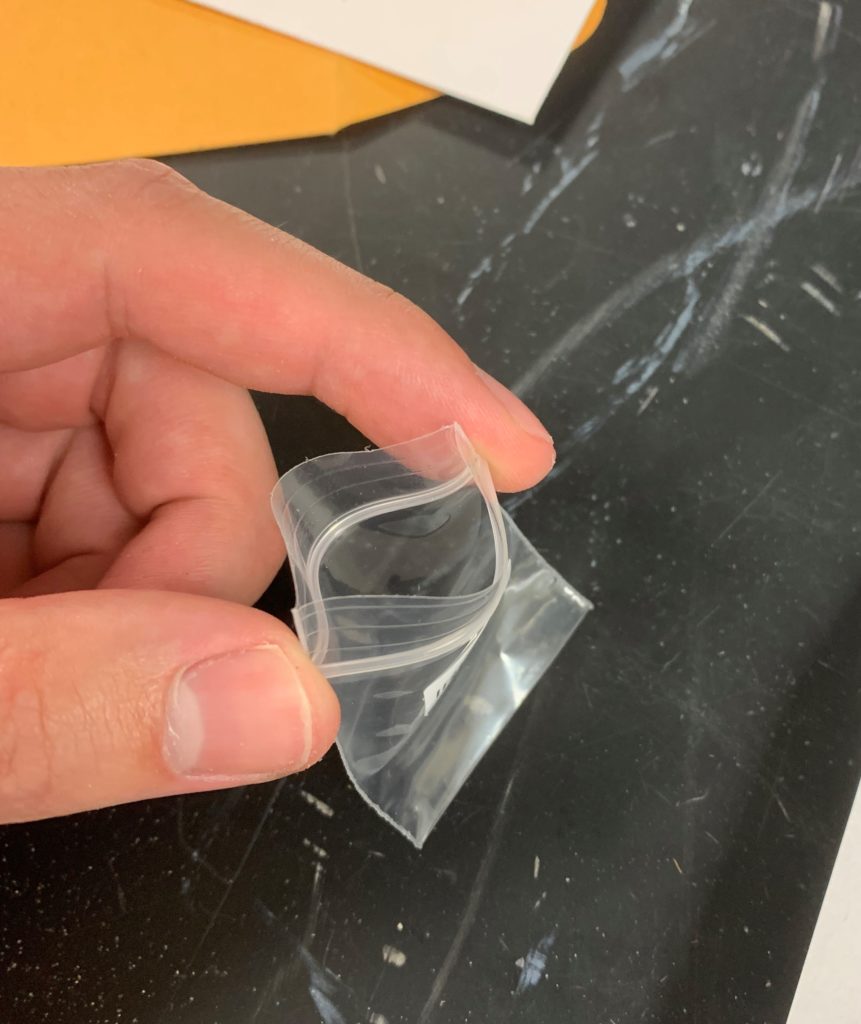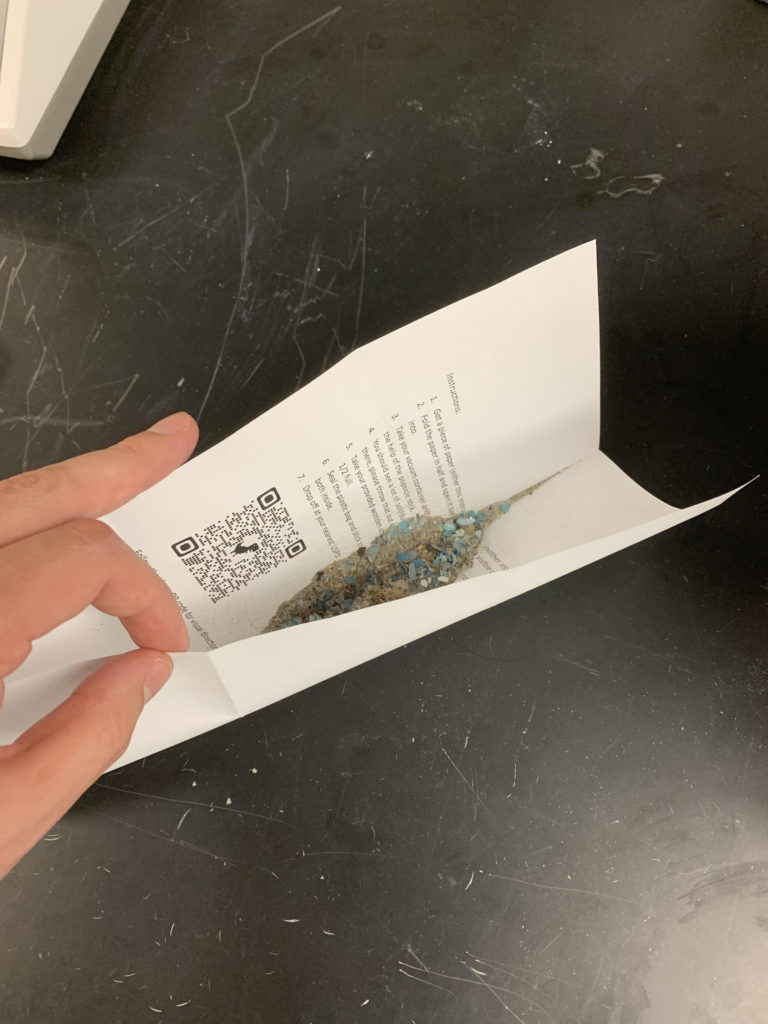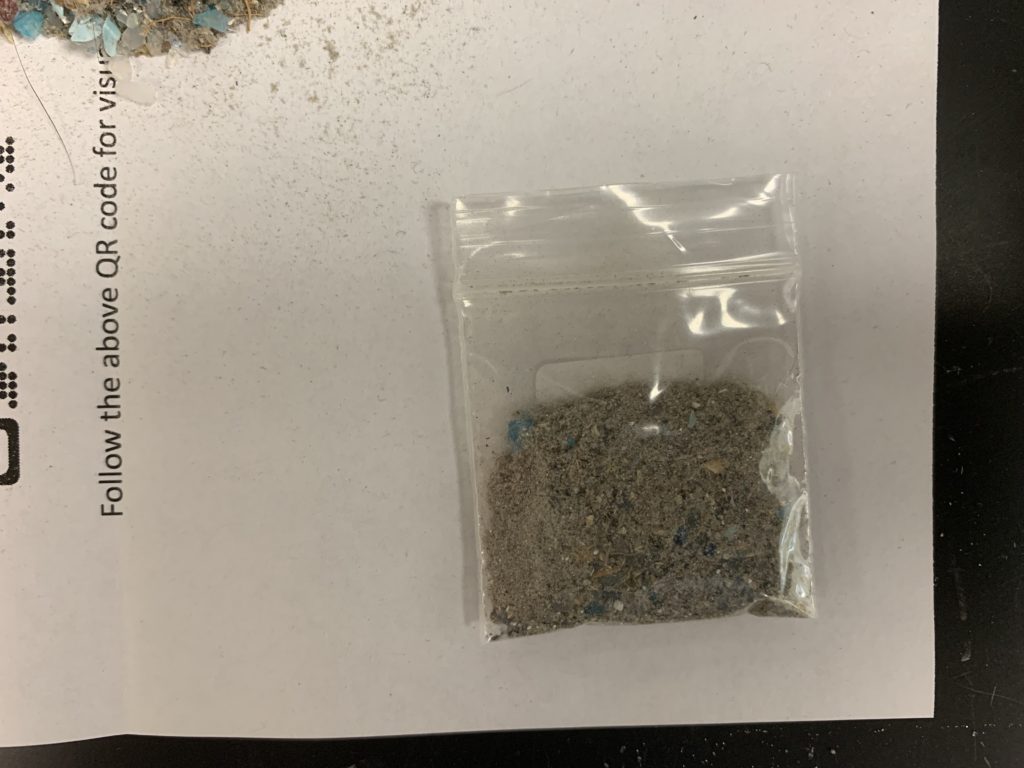 You will want the bag about 3/4 full. Then you can stick your bag to the note card in the return envelope.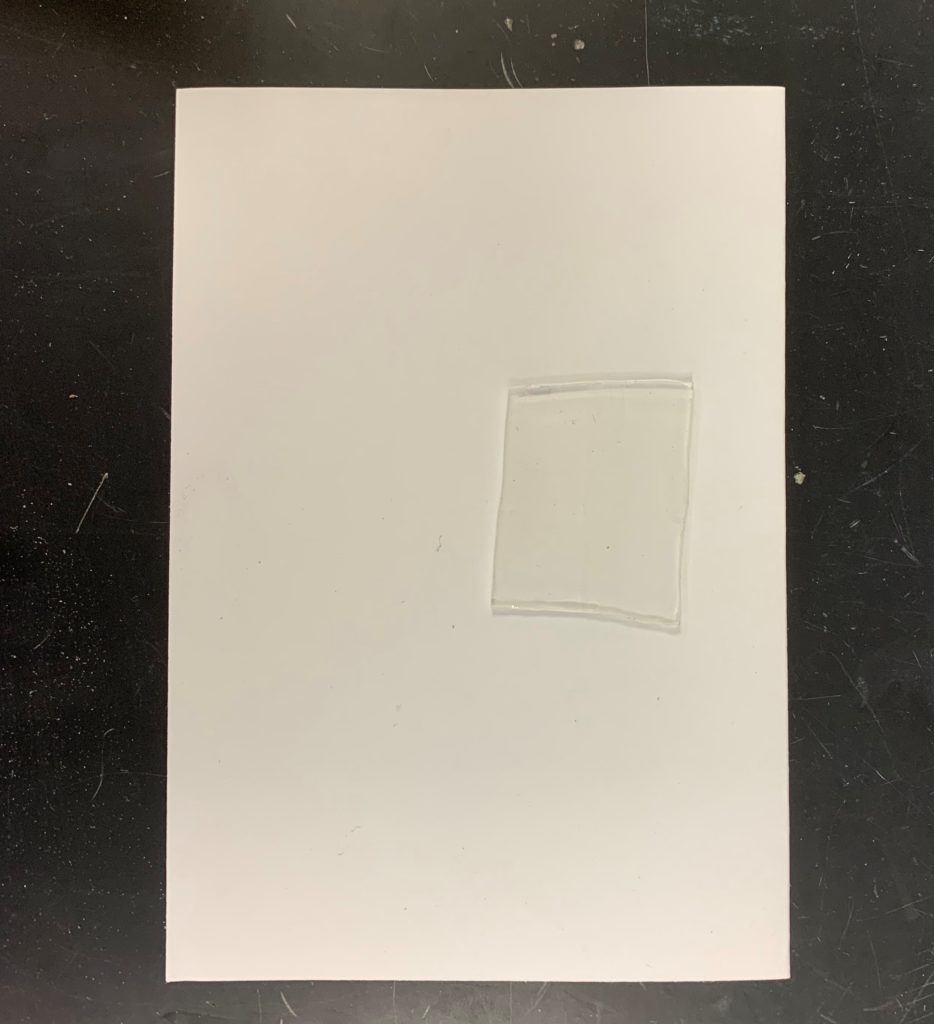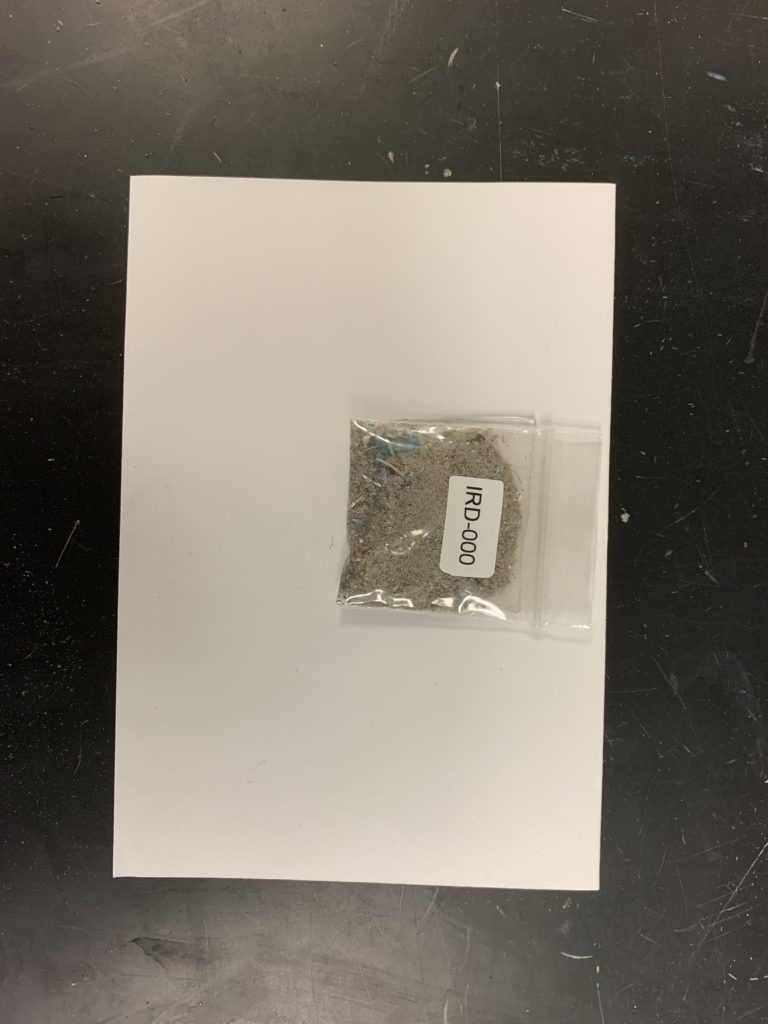 Now put the note card with the baggie back into the pre-paid return envelope and send back to us through US mail.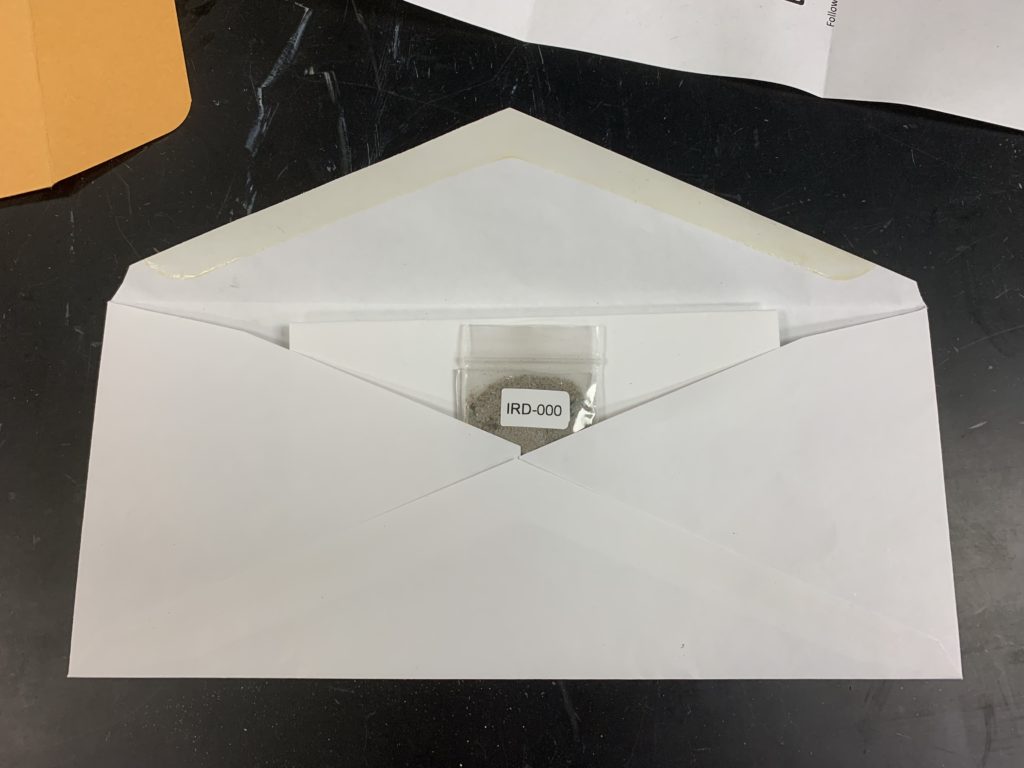 If you have any questions, please direct them to standgp@nd.edu.