Evaluating Fluorine Levels in Soils using PIGE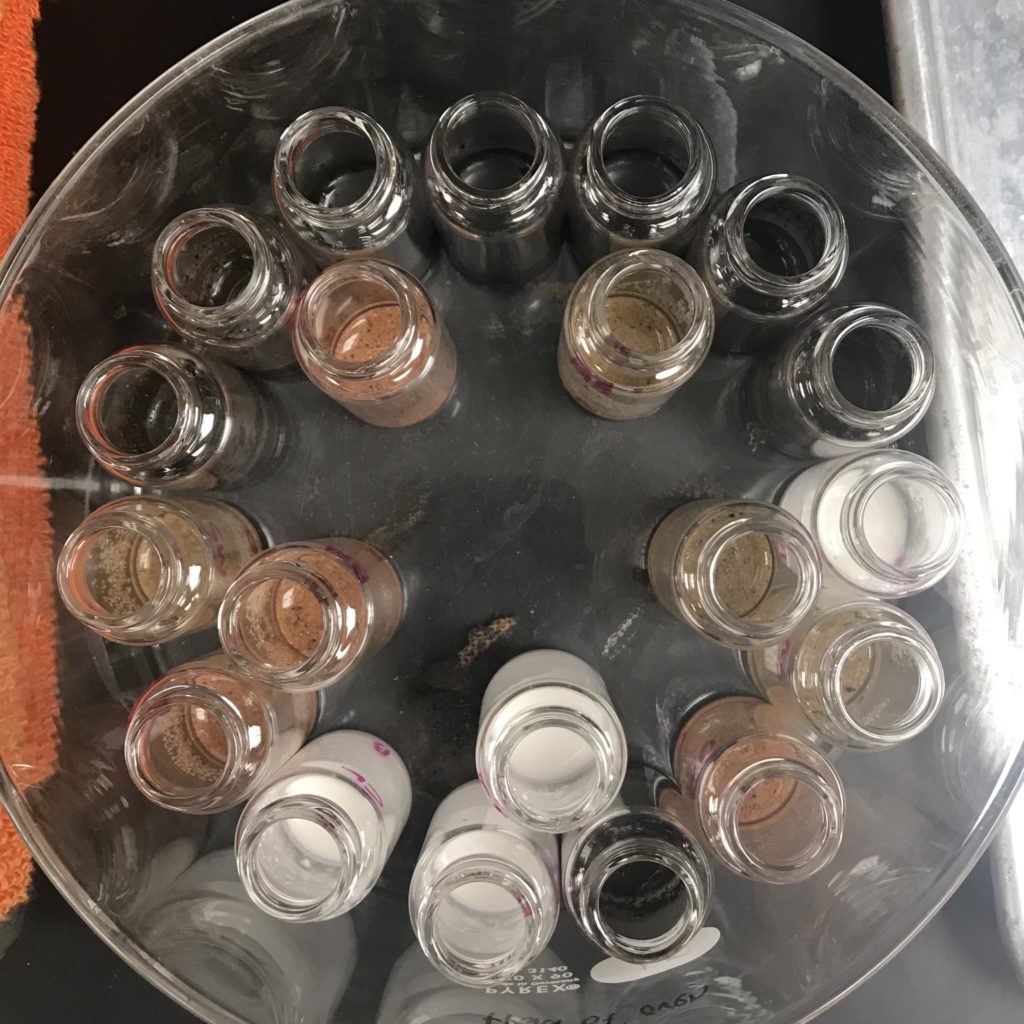 Soil–a complex mixture of inorganic and organic substances–may vary in composition between different locations. Hence, PIGE, the primary method the Peaslee Group uses for fluorine screening, runs into two issues with soils.
II
Our PIGE method is based on external standards. Due to major variations in soil composition (consider sand and clay), the stopping power varies—potentially leading to inconsistent results between different types of soils. We are currently evaluating the degree to which differences in sample composition affect results. Depending on the results of the tests, we intend to develop a correction.