My experience in Rio has been amazing so far. Rio is a paradise – but not for all. Beautiful houses with big swimming pools locate along the beach, with favelas ("communidades") sitting on the mountains next to those fancy houses.
I learned so much from the book, <Brazil's Dance with the Devil: World Cup, Olympics, and the Fight for Democracy>, about Brazil's social issues, especially about the impacts of the mega events in recent years. However, I never expected to learn this much about the Olympics Games of Beijing 2008 in respect of Rio 2016.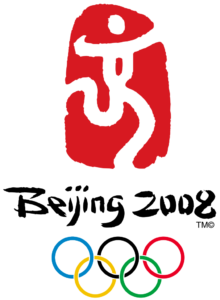 Aproximação da Verdade – Pequim 2008
Eu lembro quando era criança numa escola primária, era necessário que nós alunos estudam e recitam um artigo que descreveu o momento de ancião a cidade sede dos Jogos Olímpicos de 2008 – Pequim. Era considerado como um sucesso histórico da China e eu derramei lágrimas quando li.
Contudo, nunca esperei para ler o livro sobre uns megaeventos no Brasil que me duvidar no que acreditei no passado com 20 anos de idade. O livro me tornou muito preocupado na condição na China e minha ignorância da condição na China por causa de controlo dos média e da educação doméstica.
O governo chinês se comprometeu a respeitar o ideal olímpico da dignidade e direitos humanos. Contrariamente às expectativas, os Jogos Olímpicos de Pequim são uma oportunidade para impulsionar a realização de despejos forçados, detenção de críticos, violação da liberdade de imprensa, e repressão política.
Como disse Tunne Kelam, um estudioso e político europeu,"infelizmente, os Jogos Olímpicos de Pequim provaram que os regimes autoritários não têm capacidade ou vontade para honrarem os ideais olímpicos de respeito pelos direitos humanos e da paz". No entanto, o regime autoritário não foi a única a culpar – como foi apontado pelos Thomas Boswell e Dave Zirin, os principais meios ocidentais escolheram descurar o facto e se tornaram um grande canal de propaganda por causa dos seus benefícios. Não há nada de novo neste tipo de propaganda e colusão no mundo. Nos Jogos Olímpicos nunca este em jogo apenas o desporto.
Ainda assim, não deixo de me perguntar – nós chineses vão continuar a tolerar a ditadura por mais quanto tempo? A consciência dos meios dominantes se perde para sempre na sociedade capitalista? Os jogos pode ser mais uma benção do que uma maldição?