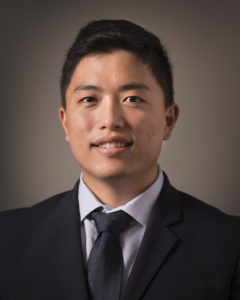 Hello! I am an Assistant Professor in the Department of Computer Science and Engineering at the University of Notre Dame. I am also leading the Data Security and Privacy Lab (DSP-Lab).
I received my Ph.D. degree in Computer Science at Illinois Tech. under the supervision of Professor Xiang-Yang Li and Professor Peng-Jun Wan in 2017, and I received the B.E. degree in Computer Software in Tsinghua University under the supervision of Professor Zhiguo Wan in 2011.
Our research group studies how to achieve security, trust, and privacy in the cyberspace. We focus on the studies of applied cryptography and blockchain, and collaborate with various universities and corporates to study this broad area of cybersecurity from the algorithm to the hardware and from the cyber space to the physical space.
---
I have open positions for two Ph.D. students (fully funded).
I am looking for applicants with at least one of the following areas of focus. We do applied research in these areas.
Areas of Focus

Fully Homomorphic Encryption
Post-quantum Cryptography
Trusted Execution Environment
Zero-knowledge Proof
and the integration of some of the things above or those four primitives' integration with blockchain for novel web3 architectures/ecosystem.

Plus,

Cyberattack/Malware Log Analysis, Emulation
If you are interested, please check this page before contacting me: [link]
* I am NOT looking for students interested ONLY in blockchain or blockchain not relevant to ZKP. For example, if you want to study AI/ML and blockchain, you should not contact me. If you are interested in applying ZKP, PQC, or TEE for future blockchain/web3 ecosystems, you should contact me!
---
Latest News
---
Jung's research is enabled by generous support from the following sponsors.