For the past week, after having officially finished my academic program in Sorrento, I have been fortunate enough to spend time in the region of Puglia, commonly known as the "heel of the boot" of Italy. The region is primarily agricultural, though it is dotted with several towns and a few larger cities including Bari, Lecce, Brindisi, and Taranto. During my time here, I was able to see the towns of Polignano a Mare, Monopoli, Ostuni, Alberobello, Locorotondo, and the city of Lecce. The cultural influences on the region (African, Greek, Spanish, French, and Turkish, to name a few) all blend to produce a fascinatingly unique region that is distinct from every other area of Italy that I have previously visited. In addition, English is much less common here, so I was able to fully immerse myself in Italian without being able to rely on English in almost every situation, which proved to be a valuable learning experience in terms of my conversational Italian skills.
I found the town of Ostuni to be particularly interesting. Its old town is an agglomeration of beautiful white buildings and squares, all perched on top of a hill some distance from the east coast of Puglia. Its historic center is aesthetically striking, and because of the number of white buildings in the town, Ostuni is known as the città bianca, or "white city." While visiting Ostuni, I spoke with several local residents as well as an official in the town's tourist office regarding local holidays and festivals, the most unique of which is certainly the Cavalcata di Sant'Oronzo. Both the local residents as well as the officials in the tourist office gave essentially the same account of the holiday, its origins, and its cultural significance today. The festival takes place on August 25, 26, and 27 in accordance with the feast day of Saint Orontius (Sant'Oronzo in Italian), who is an incredibly important saint in the entire region of Puglia. In fact, Sant'Oronzo is most popularly known as Saint Orontius of Lecce. The festival is said to date back to the 17th century (1657 to be exact) and originated because Saint Orontius is credited with having protected the town of Ostuni from the terrible plague that ravaged most of the surrounding area. Today, the feast is celebrated with processions of knights and horses, along with a large statue of Saint Orontius carried on the shoulders of local citizens, throughout the town to the cathedral. For this reason, the festival is referred to today as the Cavalcata, that is, involving a procession of horses.
The Cavalcata di Sant'Oronzo is of significant cultural import for the citizens of Ostuni as well as the people of Puglia. All Catholic holidays are important in Italy (which is not surprising, given the strong influence of the Catholic Church), but feast days of patron saints of towns are particularly important for local residents. These holidays are seen as a source of local pride and a way to distinguish towns and regions in Italy which are already extraordinarily diverse in terms of cultural traditions. Most impressively, the Cavalcata di Sant'Oronzo has been celebrated for hundreds of years, and it is likely to be a tradition passed down for generations to come. Overall, I am very glad to have been able to see this beautiful region during my time in Italy this summer. It was a wonderful opportunity to interact with Italian people in a region that is more rural and traditional compared with the places I have already visited.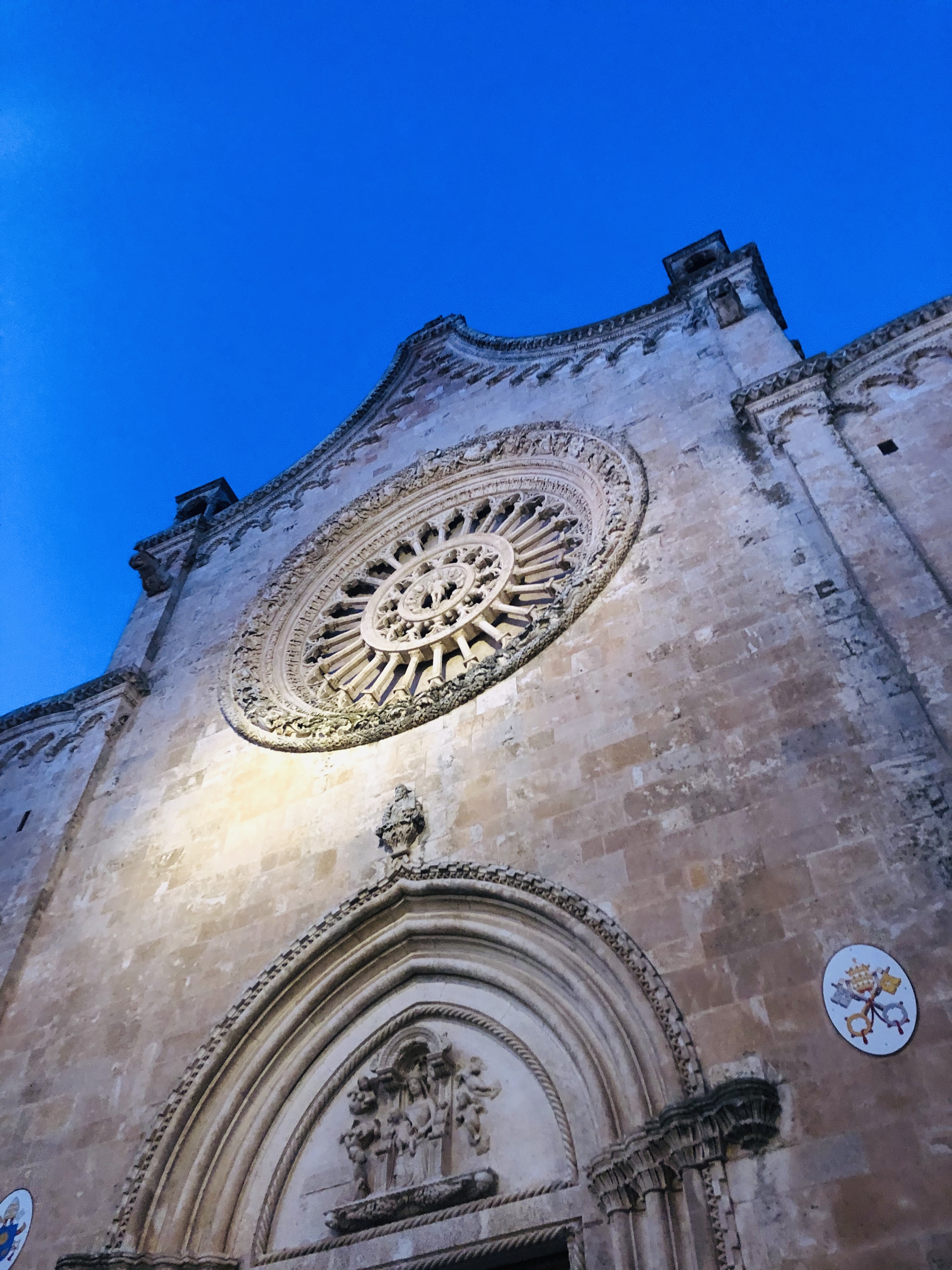 Cathedral of Ostuni – Puglia, Italy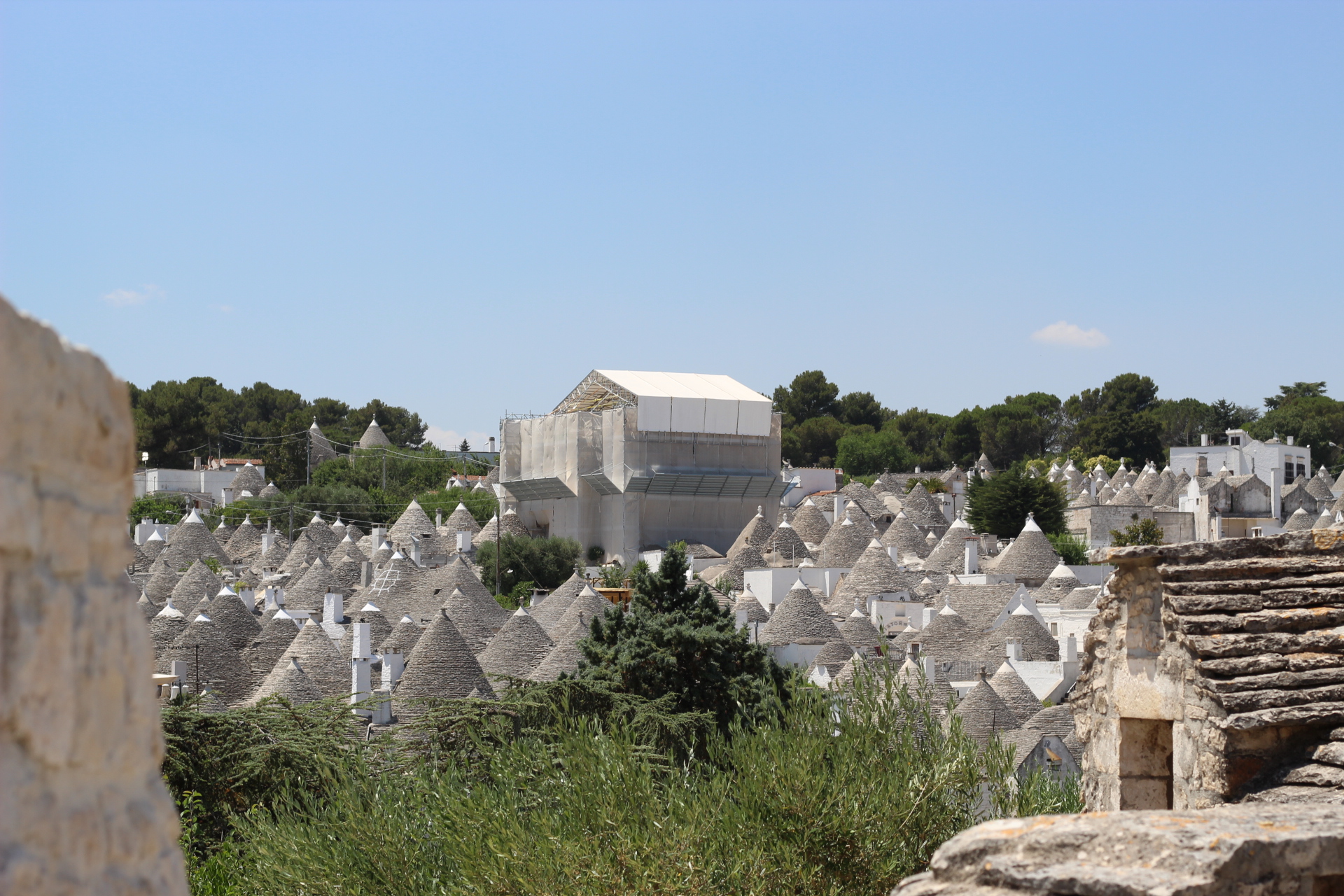 Alberobello, Italy (traditional Apulian trulli houses pictured)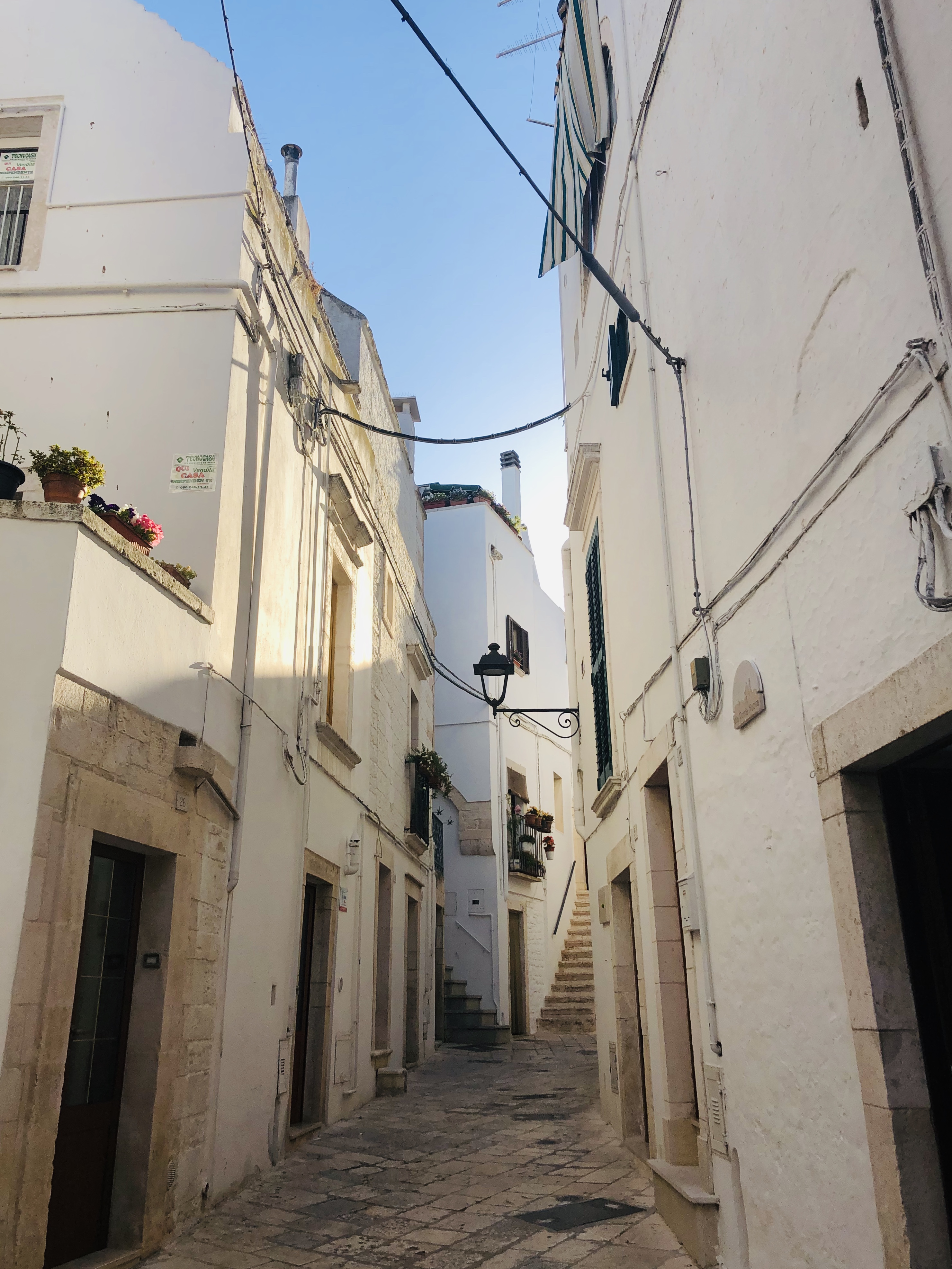 Locorotondo, Italy