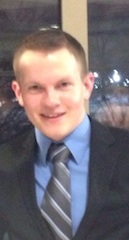 Name: Scott Moore
E-mail: smoore10@nd.edu
Location of Study: Taipei, Hong Kong, Beijing, Shanghai
Program of Study: Summer China Business & Culture
Sponsors: Liu Family

A brief personal bio:
I am studying economics and political science at Notre Dame.  In addition, I have taken two semesters of Chinese, so I am looking forward to honing my language skills.  After spending a year in Berlin and becoming fluent in Germany, I am looking forward to taking the first steps to fluency in Chinese by actually visiting four cities in China.
Why this summer language abroad opportunity is important to me:
My SLA Grant allows me to spend six weeks of the summer in Taipei, Hong Kong, Beijing, and Shanghai.  The program that the grant is funding includes culturally-based coursework, corporate visits, and extensive travel.  As a student of Chinese, I am excited about the opportunity to take initiative and learn the language through personal interactions independent of the general program.  In addition, I will be able to evaluate whether I would want to eventually study abroad in any of the cities I visit.  Finally, my vocational interests are well-aligned with the experiences I will have while in China.  I am looking forward to visiting corporate offices and networking with professionals and Notre Dame graduates working in Asia.
What I hope to achieve as a result of this summer study abroad experience:
I am hoping to improve my Chinese proficiency. dramatically.  I would also like to gain extensive area knowledge of the four cities, despite the obvious time constraints.  Professionally, I would like to establish contacts in Asia in order to expand my network.  Most importantly, because I intend to study abroad during my junior year, it is vital that I can grasp the character of each city and decide which city or cities would suit me best for the academic year.
My specific learning goals for language and intercultural learning this summer:
At the end of the summer, I will be able to order food, ask for directions, and give directions with no problems.
 By the end of my stay in China, I will be able to better understand the underlying cultural forces at work in Chinese people, especially the nuances between different in cities in China.
After spending time in China, I will have a greater mastery of the tonal aspect of speaking Chinese.
My plan for maximizing my international language learning experience:
I have studied abroad before, so I am well aware of how difficult it can be in the first few days to keep moving.  However, simply put, adrenaline must be the fuel to keep me active and engaged.  I am on a mission to soak in as much as I can in six weeks, and I need to be "on" the entire time.  To accompany this energy, I have done a lot of research beforehand, so that I know what to expect in each city, and how to best apply myself accordingly.

Reflective Journal Entry 1:
Reflective Journal Entry 2:
Reflective Journal Entry 3:
Reflective Journal Entry 4:
Reflective Journal Entry 5:
Reflective Journal Entry 6:

Reflection on my language learning and intercultural gains: