My Overall Experience: I have now been back at Notre Dame for a few weeks and have returned to the routine of reading, dissertation writing, and translating that characterizes my usual life.  I was surprised to return to South Bend and feel a little bit of reverse culture shock.  As I was not in Iceland for a particularly long stretch of time, I did not think that South Bend would feel different when I got back- but it did.  There are some things about Iceland I do not miss, like the high prices and the mild food (I like my dishes super spicy!).  But there are many things I do miss: the gorgeous nature, the delicious coffee, the omnipresence of bookstores, and the distinct music.  I miss the striking, volcanic hills and the adorable horses and the grazing sheep. I miss living on the coast, in a town with such crisp, fresh air.  I miss some of the amazing and unique individuals I met in my program.  I miss seeing Viking paraphernalia everywhere I go.  Last week I ran into an acquaintance of mine from Iceland and got to talk to him about my trip to his home country.  It felt really special to share my thoughts with someone who had lived there much of his life.  It also made me eager to go back.
My advice for those considering learning abroad: don't be afraid to go to a place you've never been before!!! My time in Iceland reminded me that there are so many places I haven't been to which I really should venture! I definitely encourage other students to apply for an SLA grant- it's a rare change to get truly immersed in language learning, and intensity will definitely pay off.
My Language Learning: Most of all, I miss that feeling of learning a new language, when all of your neurons feel activated and teeming and scintillated. It's that sense of constant discovery, when you can feel your brain working and learning and striving and growing, that I miss the most.  I had not been in this kind of immersive language experience for a few years, and it was really stimulating (but also exhausting).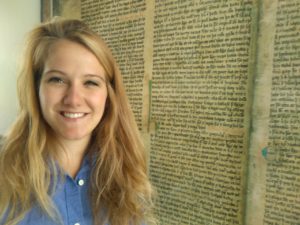 Since my return I have watched some videos and movies in Icelandic, read a few things in Old Icelandic, and spent a few hours reviewing notes from the program.  My hope is that with a little effort here and there I will not forget what I learned.  Overall, I think that I met my learning goals for my time in Iceland; Icelandic is an extremely difficult language to pronounce (and definitely not the easiest to speak), and I will need more time in Iceland in the future to become truly competent. However, by the end of my time in Iceland I could hold conversations in Icelandic (albeit fairly simple ones).  I was also reminded of how frustrating it can be to attempt to speak a foreign language and not be understood.  I haven't read a novel in Modern Icelandic yet, but I also haven't given up on that (ambitious) goal.  I've have been reading fairy tales in Modern Icelandic, though.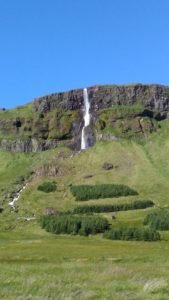 The Future: My dream is to return to Iceland for conferences, manuscript workshops, and other events over the coming years. Because of my SLA experience, I have enough confidence speaking Icelandic to greet Icelanders and hold conversations in their native tongue. My Icelandic pronunciation improved immensely, giving me more confidence when I have to read Old Icelandic aloud at scholarly events. Now that I'm back in the States, I'm eager for my next Icelandic adventure and another opportunity to continue my study of Modern Icelandic. Someday, I would love to drive all around Iceland on Route 66 ("the ring road").  I hope (and plan) that this SLA Grant will just be the beginning of my adventures and learning in Iceland. I sincerely thank all those who made this adventure possible!